Huntington Ravine 12/22/09, Central, Diagonal, and my new 7D
December 26, 2009
As fate would have it Santa came a little early this year. His Elf (the UPS guy) Dropped off my new camera on the 21st, normally this would be no help for a trip to the whites from VT. However, Ben was coming from his home in Laconia NH and it was only 20 minutes out of his way to pick it up from my house. Hopefully setting a precedent for good days to come with the camera, we had a great day on the mountain. We ascended Central gully, skied a section in the middle of it above the ice bulge. We then hiked out of the top of central and over to Diagonal. Diagonal had great snow and was a Joy to ski. We were car to car in around 6 hours.
SInce this was my first day with the camera please bear with me on the video and pictures. I've got a lot to learn.
I'm already in love with the HD video on the 7D, It sure is tricky with most manual controls though.
On to the Pics:
Packing in the parking lot at 10am. Check.

One of the Objectives.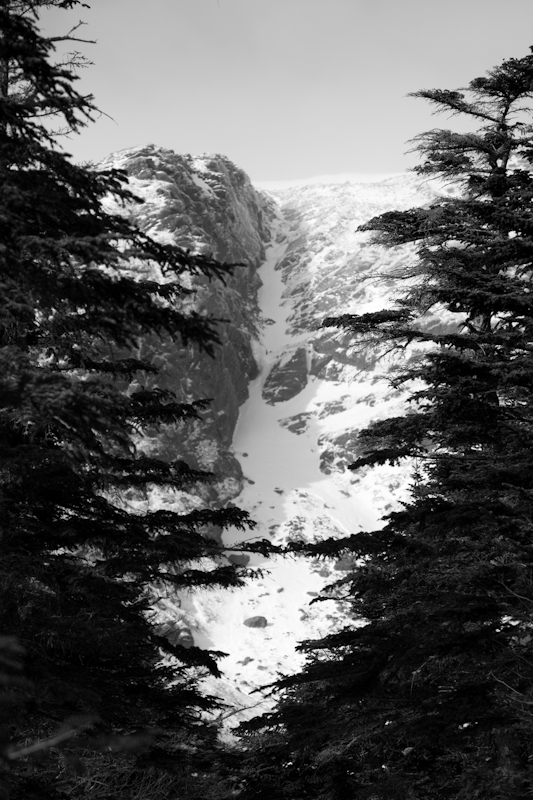 Trying to get artsy.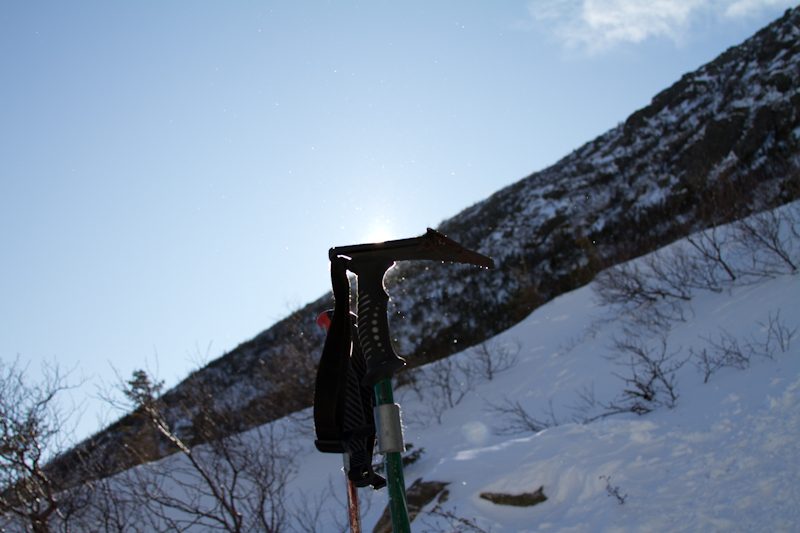 ---
Read about the author:
Allen
---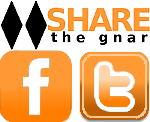 7 Comments
Please consider visiting our sponsors.
Leave a Reply