Huntington Ravine 12/22/09, Central, Diagonal, and my new 7D
December 26, 2009
Now at this point it got a little interesting, Between us we had, 1 mountian axe, 2 technical axes, 2 pairs of crampons, and 2 whippets. The ice bulge in central really requires technical tools right now at least to safely free climb it. I had just learned the night before that even though Ben is by far the best FIS ice climber he still doesn't have his own technical tools. Anyways long story short, after climbing the bulge he had to lower me the tools. Since we didn't have a rope he got to use a mix of webbing, heavy cord, and P-cord. Ben ran out of cord where the tools are in the picture, so I got to climb up on ice and hook them with my whippet. I have vowed to harass Ben until he stops being so cheap and buys his own tools.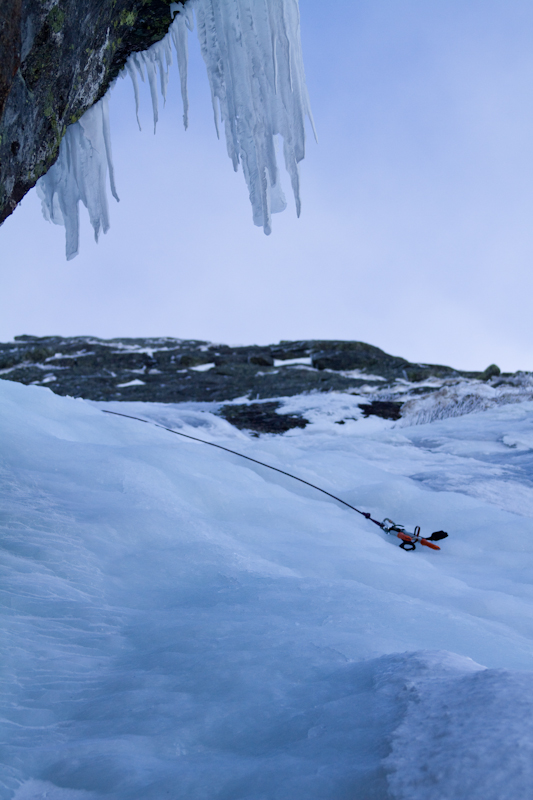 It all worked out in the end.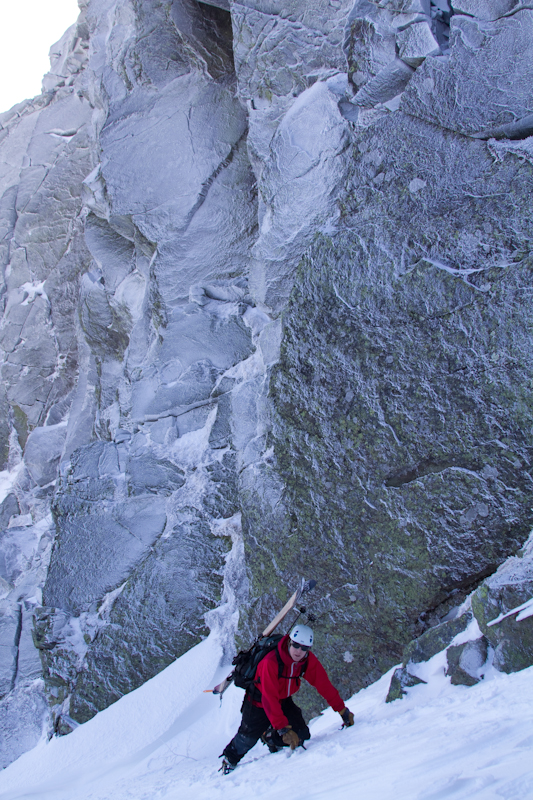 Ready for some skiing yet? (Ben)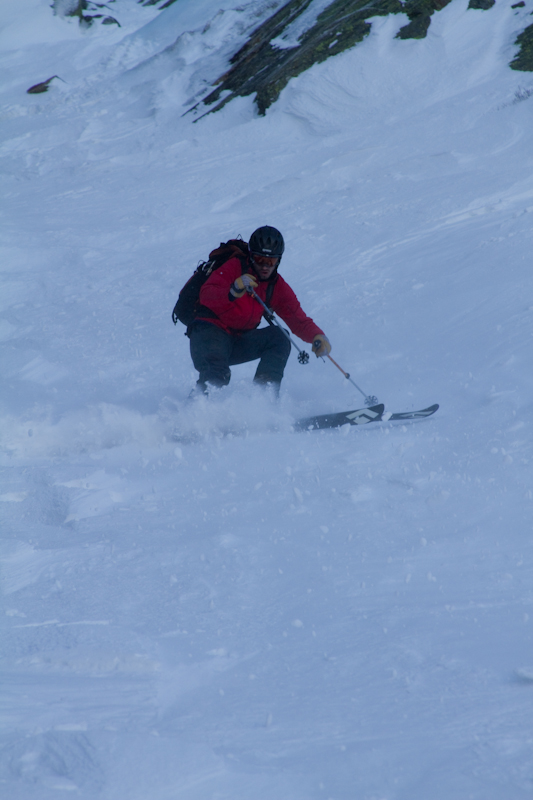 ---
Read about the author:
Allen
---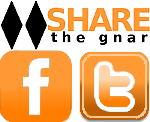 7 Comments
Please consider visiting our sponsors.
Leave a Reply