A Completely Average April
April 26, 2010
We poked our head (we share one, it saves weight) in the Great Gulf, but weren't happy with the way the snow had piled in during the storm, so we decided to play it safe and enjoy the snowfields instead. Allen continued to just barely tolerate the skiing that day.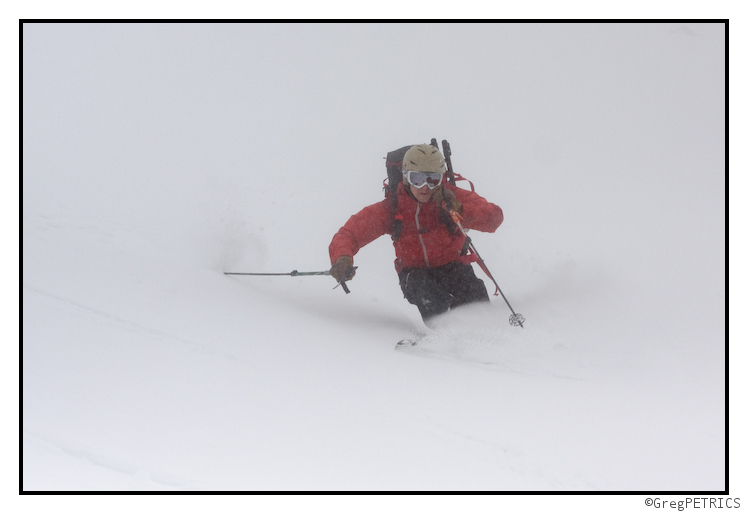 Christian totally meant to do this… or maybe he just forgot how to ride pow.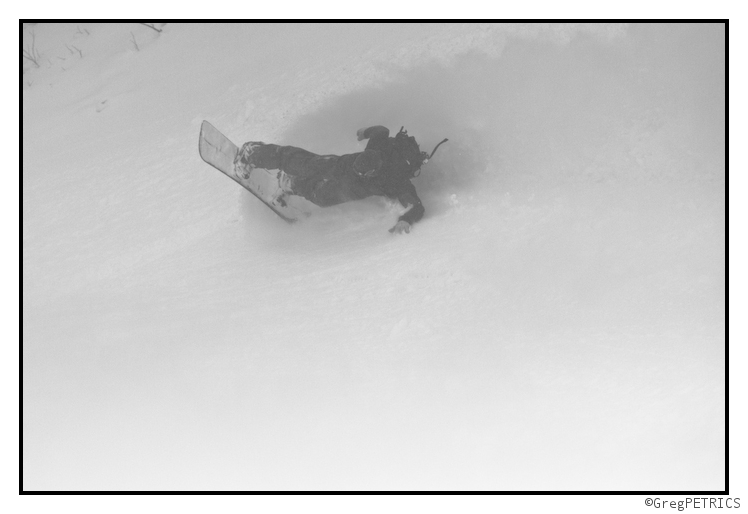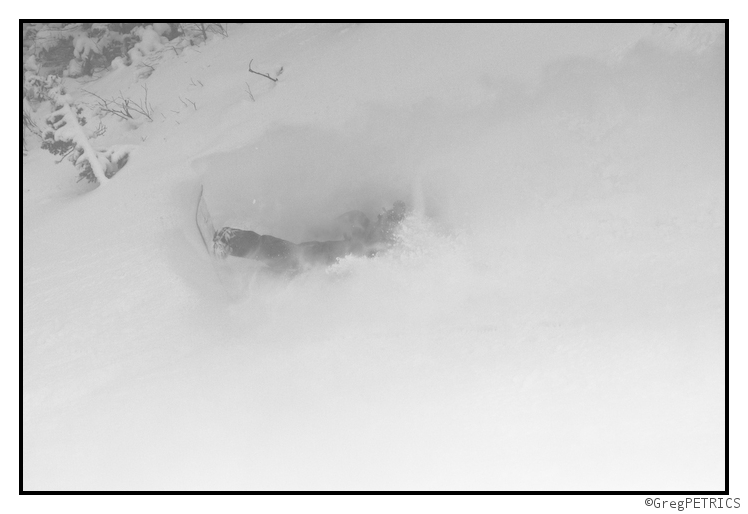 Even Greg put down the camera for long enough to get a few turns in.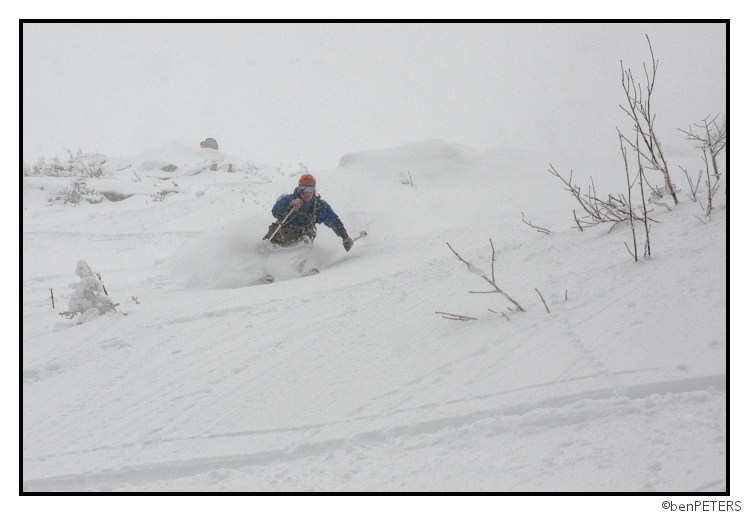 Although, Greg only turned left, making his descent significantly more awkward. (Zoolander syndrome)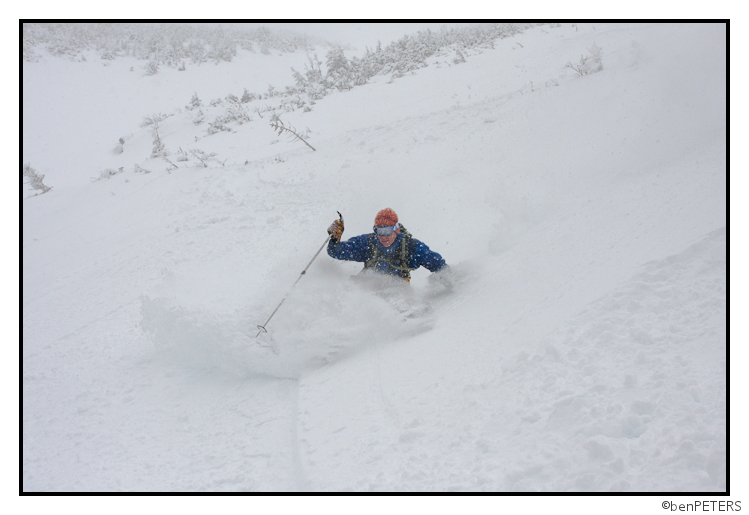 It was surreal being up on Mount Washington skiing powder, and having it absolutely nuke snow at the same time. It also got a little scary toward the end of the day, as the new snow was piling up and the winds were increasing. We played it safe, and called it an "earlyish" day, rather than hiking up for another lap of faceshots, with a risk getting buried or hurt. Christian enjoyed slashing the last hazard of the day.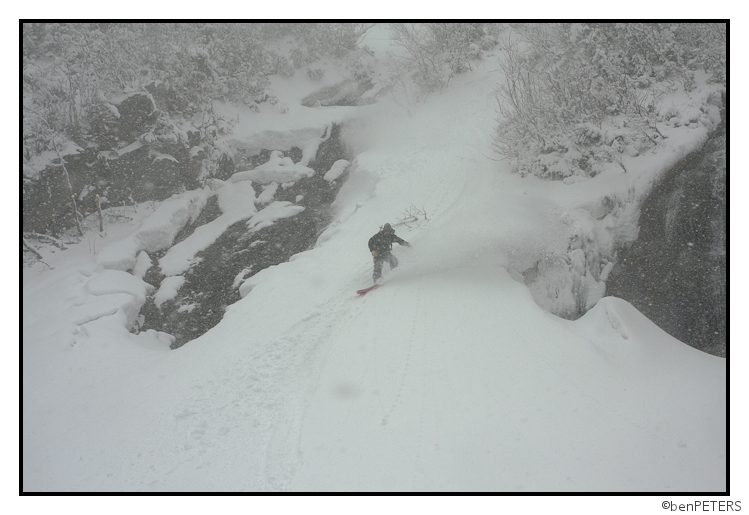 ---
Read about the author:
The F.I.S.
---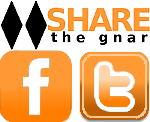 12 Comments
Please consider visiting our sponsors.
Leave a Reply