A Trinity — The Dregs of a New Hampshire Winter
June 15, 2010
With Sam gone for bigger things, and the memory of previous troikas still fresh in my memory, Christian and I headed over to New Hampshire for another round of three outdoor activities. We actually didn't plan to go over and ski in New Hampshire for a few more days. However when we got together to climb in Vermont on what was supposed to be a dry weekend day, we instead found our crag being pelted with rain drops fresh from the tub copter. Rather than doing the sane thing, and going back to bed, we opened the web browser of an iPhone, and got word from the good folks on T4T that the snow was holding strong in lower parts of The Sluice in Tuckerman Ravine, Mount Washington. Without even speaking a word, we both knew we would be making schuss in a few hours.
This was my first trip to Tuckerman this season. My previous trip was on July 4th, 2009 (contrary to the belief of many, I was not on this trip). This was Christian's first trip in two seasons. This was my 20th trip to the Whites for schuss this year; the first time without skins. I can tell you that I was glad to be carrying mountaineering skis with tech bindings today.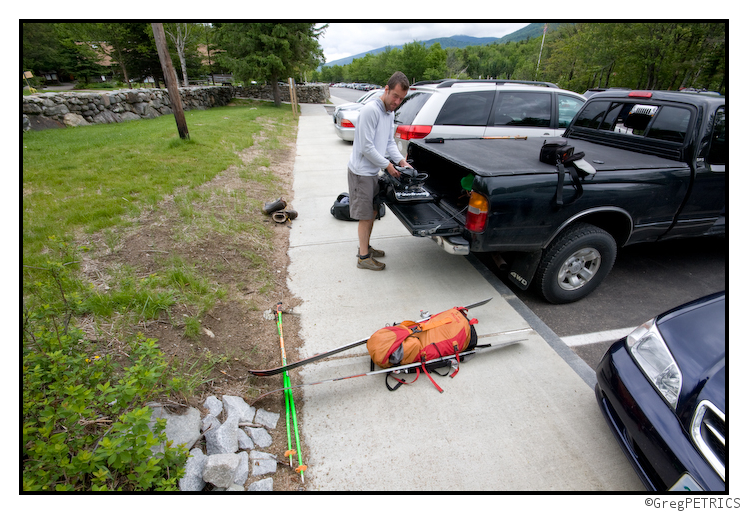 This is exactly what we won't be finding today.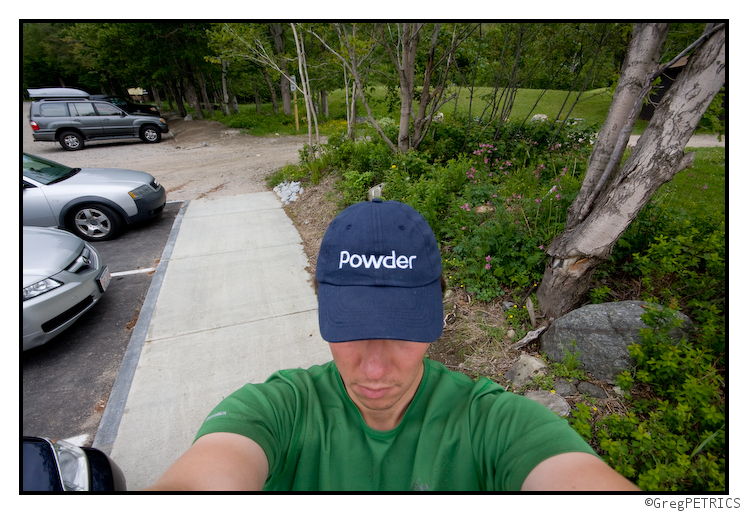 As we climbed through the mist pouring out of the tub copter (which was supposed to be bluebird sky), we couldn't help but feel like nature was trying to tell us something: "The season has changed dumb@$$s." Nevertheless, about an hour later we found ourself scooting past HoJo's. As we climbed the last few hundred vertical feet to the ravine the snow came into view, and I couldn't resist taking "the shot."

We reached the floor of the ravine, and a few beers later were climbing up next to some severely undermined snow. Christian went first and enjoyed a few haggard turns.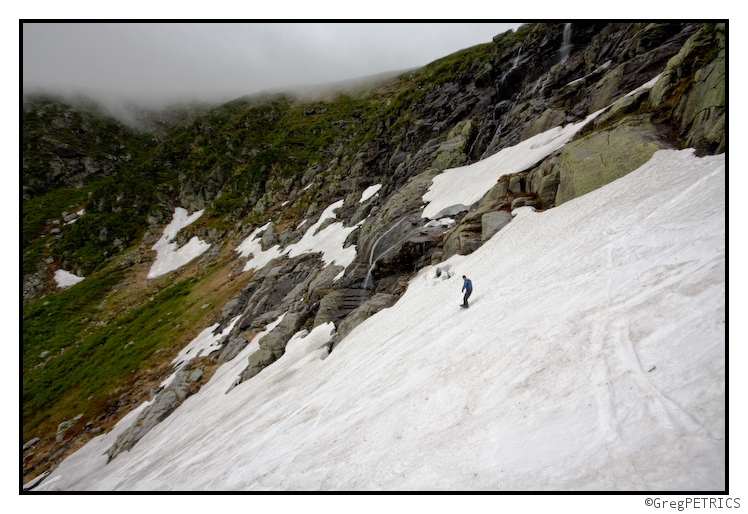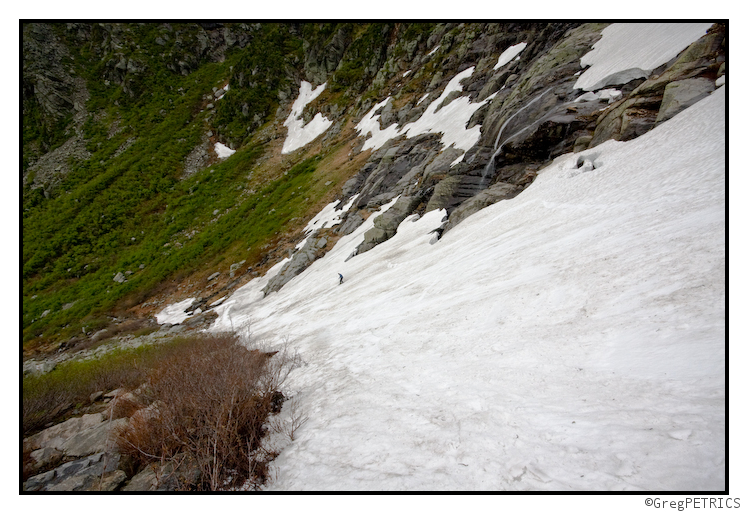 Jonathan Shefftz informed us that the sliding surface totaled approximately 330 vertical feet. Not bad for June! I decided to do a run making about 1 turn per 100 vertical feet. (photos: Christian Theberge, production: P. — CLICK HERE for a larger view)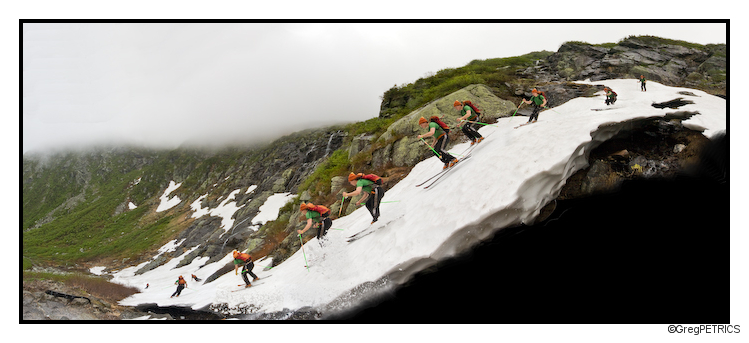 ---
Read about the author:
Greg
---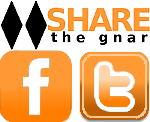 20 Comments
Please consider visiting our sponsors.
Leave a Reply