A Trinity — The Dregs of a New Hampshire Winter
June 15, 2010
We did two laps, and it started raining sideways. Someone must have really turned on the heat in the tub copter because these droplets were COLD. Not wanting to ruin our makeup we decided it was time to head down. At HoJo's, right on cue the sun poked out.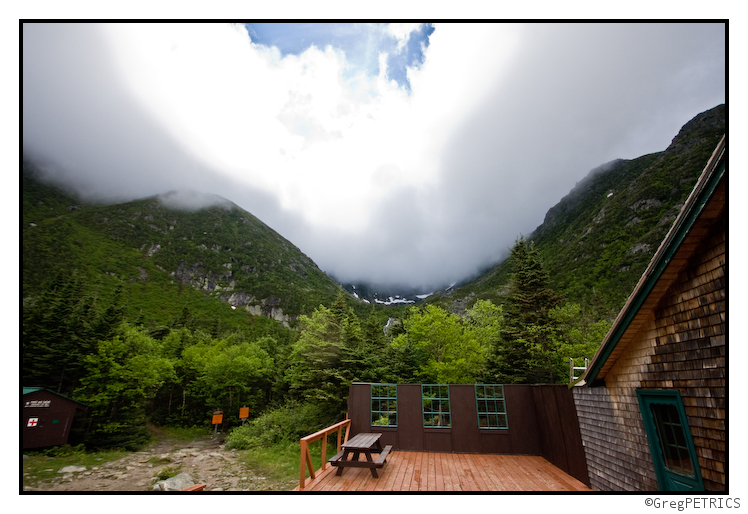 We took our time getting out, and enjoyed a few snacks and beers along the way. We went down to town and got some food. Hours later we remembered we hadn't finished our trinity of activities for the day yet. Thinking quick we went over to the crag and did some fun night climbing.

Christian on belay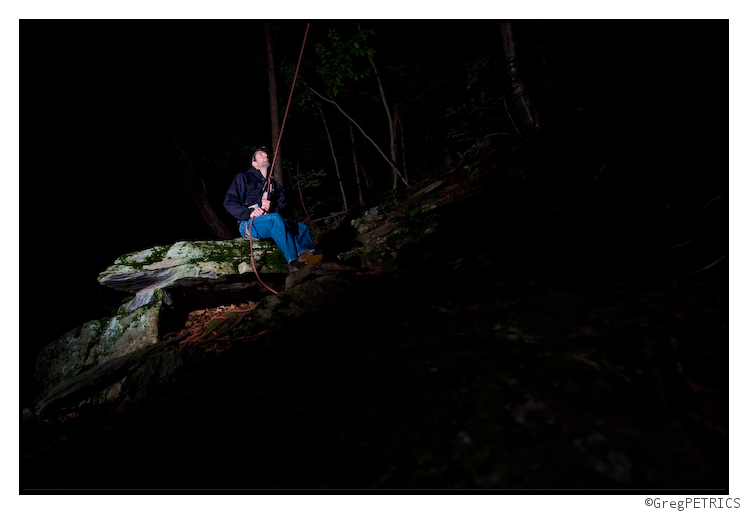 At about 2 am we had had enough, and Christian went up to clean up the anchor.

It started to rain (again) at this point, and yet we still hadn't completed the trinity of outdoor activities. The swim remained. Despite the tub copter hovering over head, we found an icy gushing (icy) river taking the dregs of winter back to the Atlantic. We eased ourselves into the water. As I waded deeper and deeper, I thought "gee, this isn't that bad." But then a few seconds later when the time came to let go of my balance and drop into the water for a dunk, I realized my body was resisting the motion. My body knew it wasn't healthy to go into this kind of water. Against all warnings though, we plunked ourselves in anyway. BRRRR!!!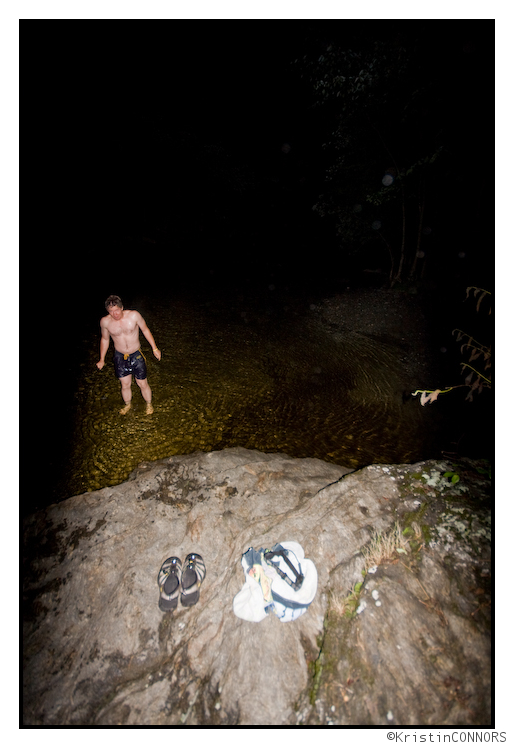 At about 2:45am we finished up a New Hampshire Trinity of outdoor activities. We were psyched, shivering, and ready for more summer adventures in the weeks to come. Thanks for checking out FamousInternetSkiers.com. HIGH FIVE!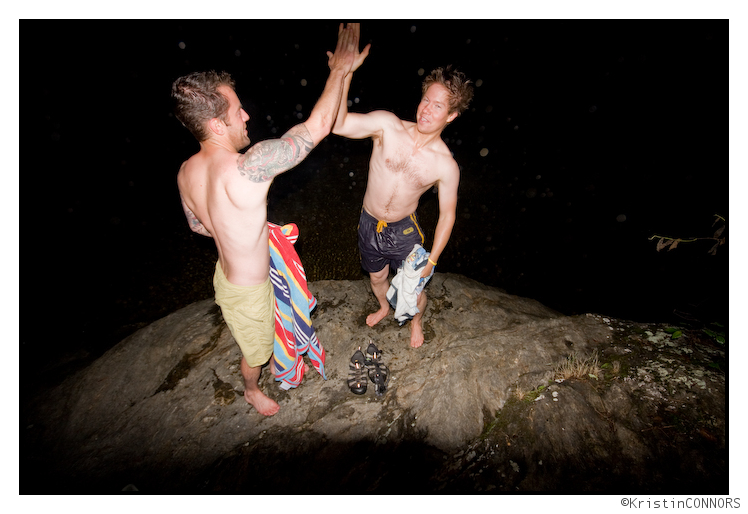 ---
Read about the author:
Greg
---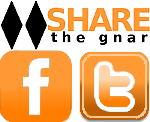 20 Comments
Please consider visiting our sponsors.
Leave a Reply