Comp'd
March 22, 2010
The Western Bureau of FIS jumped into the weekend with a round of extreme skiing, and spectating.
The Super Final of the Free Skiing Word Tour was in town, and we were firmly lodged in the snow bank to take account of the antics.  The event can be summed up rather succinctly – rays of sun, coolies of beer, and hucks to hardpack.  All age old traditions.  Things you can't even begin to point a finger at.
I'll get your fire started with a little powder skiing.
Dwyer preemptively claiming a faceshot.
And then, quickly finding it: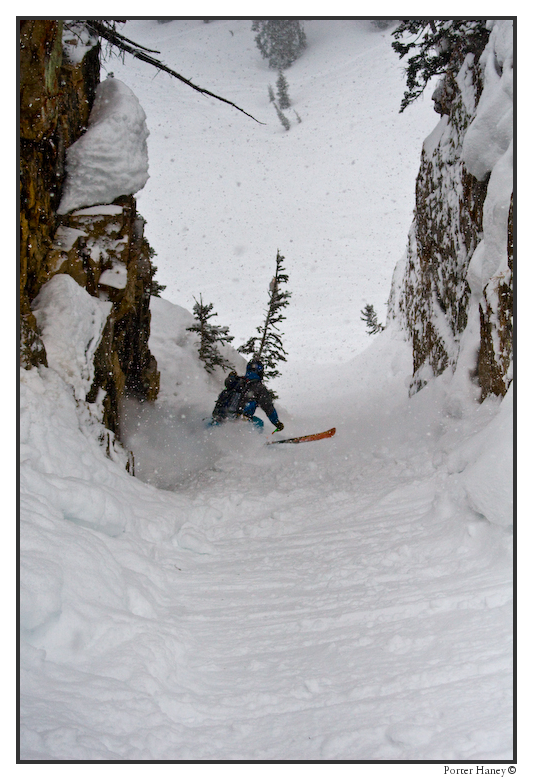 And just because I'm a nice guy.  I'll show you a little more shredding, before we get to the comp.
Dwyer's got a thing for places with Eagles.
The sun even came out for the start of the big show.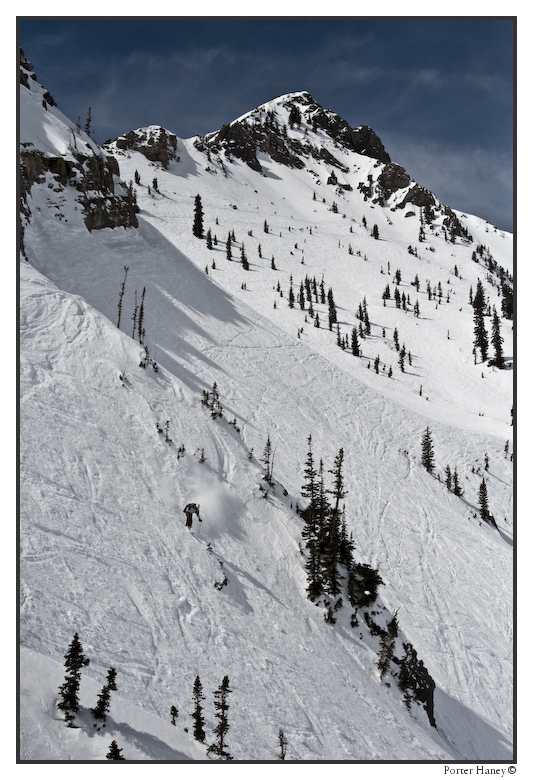 B crossed up some iron to celebrate.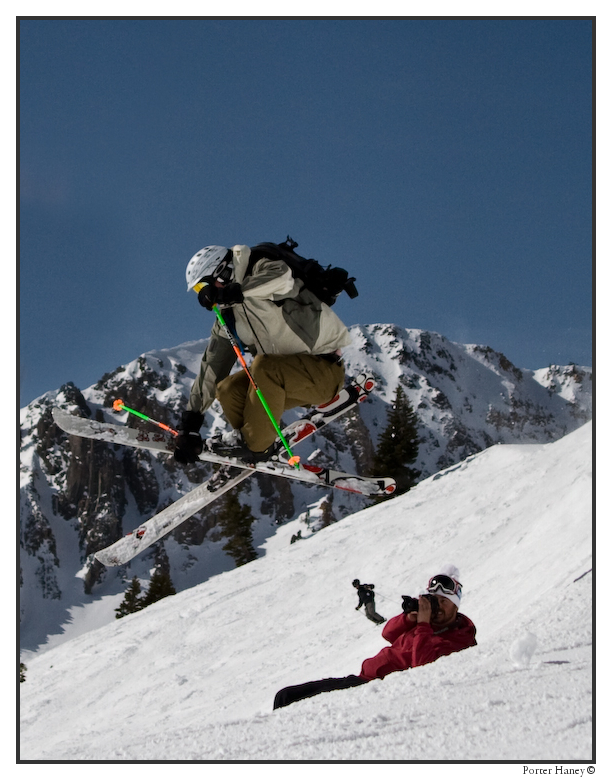 and Justin a mule kick.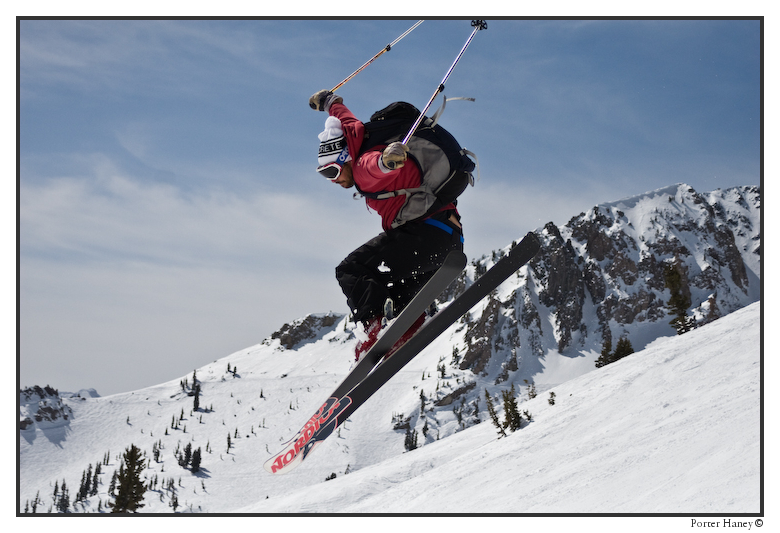 He say's, "That mule kick, that's hard work.  It's pioneering a whole new style of trick."
OK, OK.  Enough appetizers.  On to some prime rib.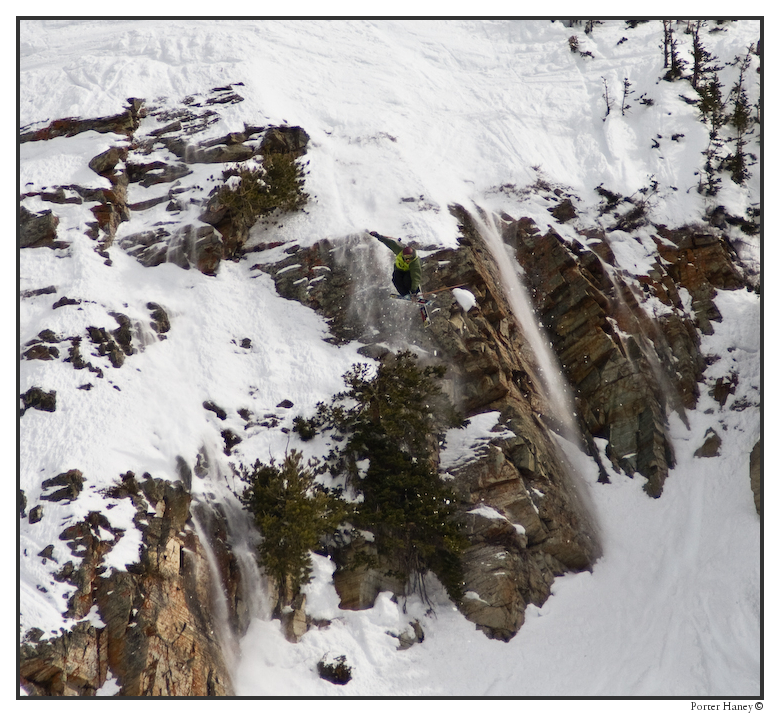 Launching out of the Broom Closet with some brew-haha.
That was huge, we probably need a dip into Dwyer's coolie before we can check out another.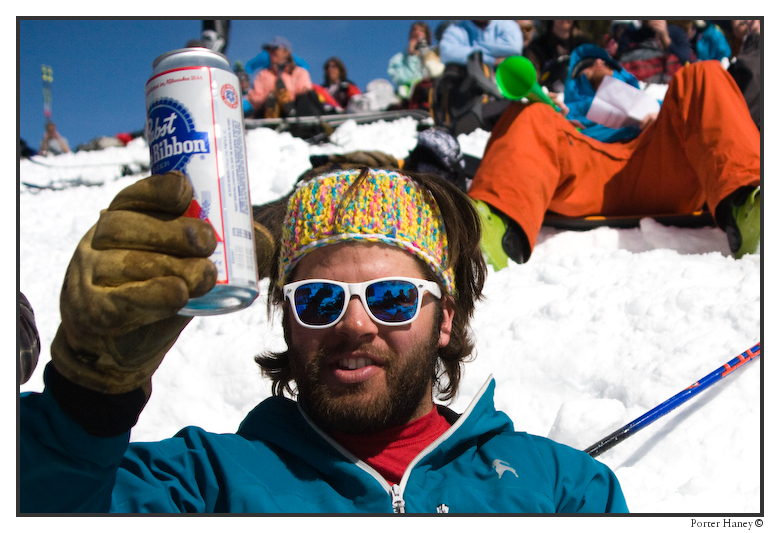 Holy effing head band.  Hey, Dwyer.  Mom called, she wants her ear warmers back.
And another kind of refreshment, the barrel roll to face shot combo.
Real serious business folks.  You'll wanna stick your landings.
Even if that means switch…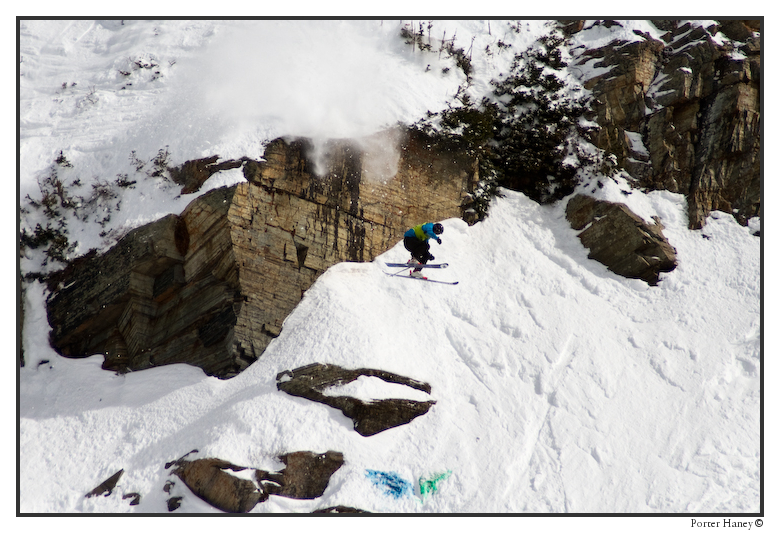 … to the road.
Man, that made the guys want to slap the bag of Franzia.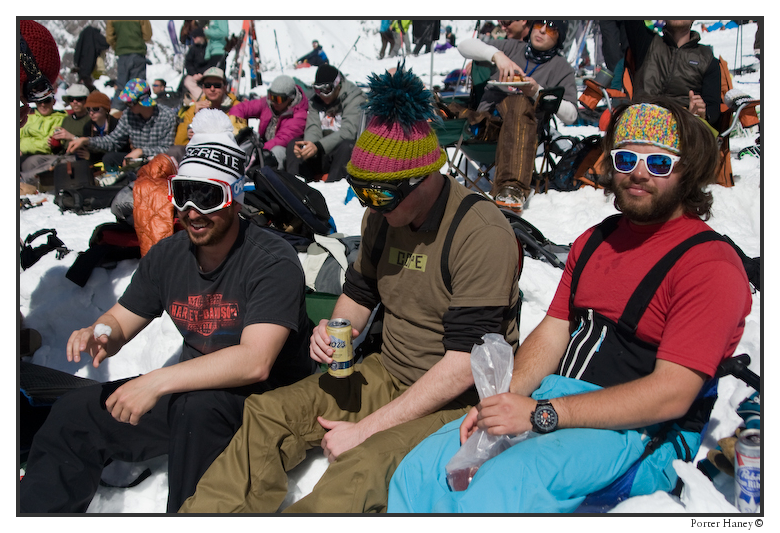 Or pull Colby's finger.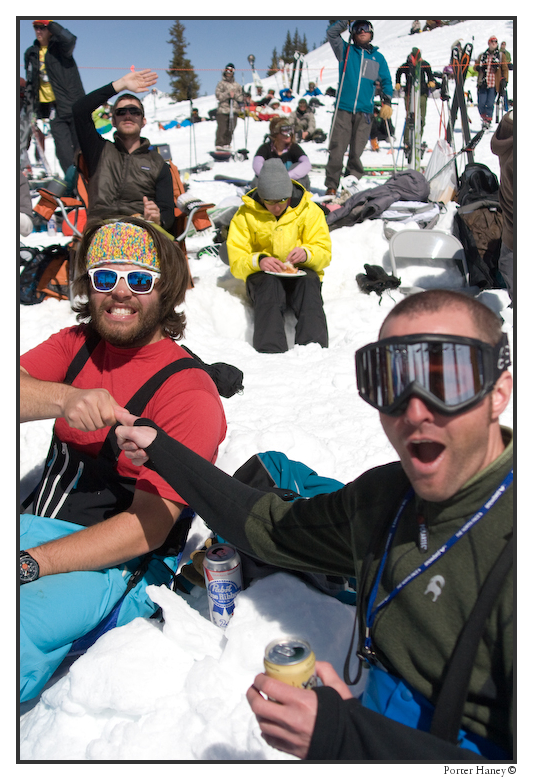 That cleared the hill so fast, Ingrid's little brother had to jump off the roof of the closet.
Just as we were all ready to roll back to the truck, and eat some 33 cent wings at the Blossom, Greener showed up.  He threw down on of the burliest treasure hunts I have ever witnessed.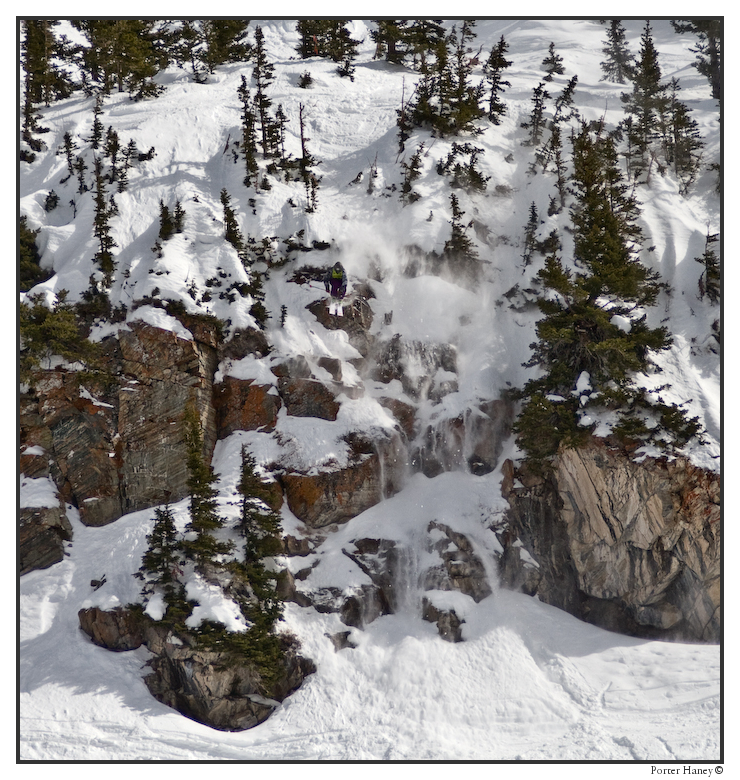 Thanks for reading.  If you like big hucks, and think your friends will too, don't be ashamed to share it with them.
---
Read about the author:
Porter Haney
---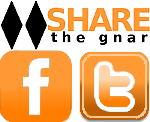 3 Comments
Please consider visiting our sponsors.
Leave a Reply