Did someone say snow?
October 1, 2009
Yup, thats snow on a leaf that is still partially green. Wild.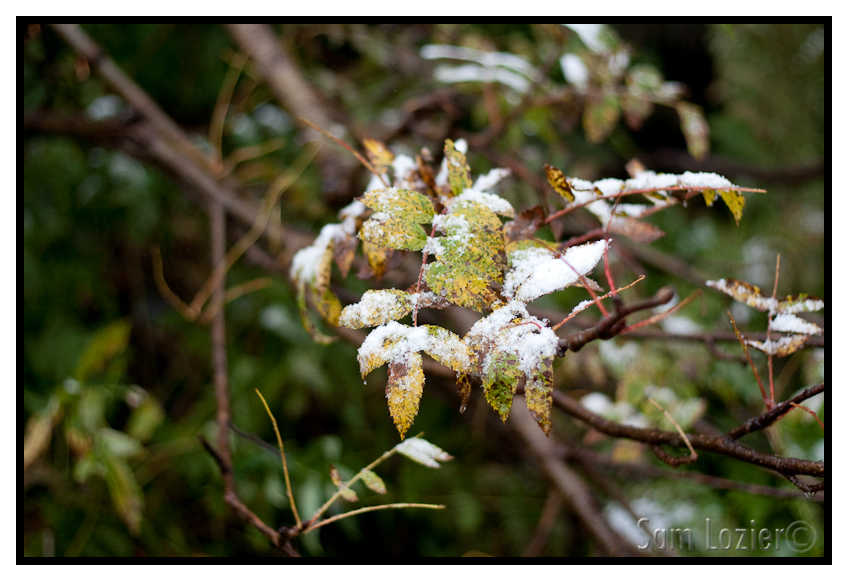 I couldn't get my head wrapped around this visual contrast. I have almost 50 nearly identical photos on my camera of this exact same view, I'll spare you though.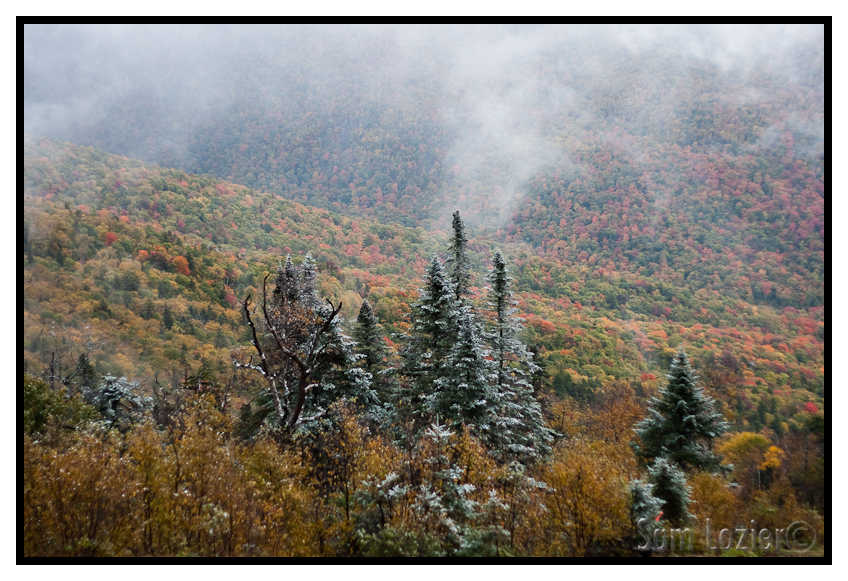 On to the "skiing"…..
Part of the reason we hiked up yesterday, and not this morning, when more snow was forecasted, was that none of us had yet skied in September. It's a very difficult month to get on the EC, and I'm still not totally comfortable claiming it as a "ski-day", but we did slide down some snowy-ish grass with skis on our feet yesterday just before midnight.
September night "skiing"… or whatever that was. (sparks from the edges)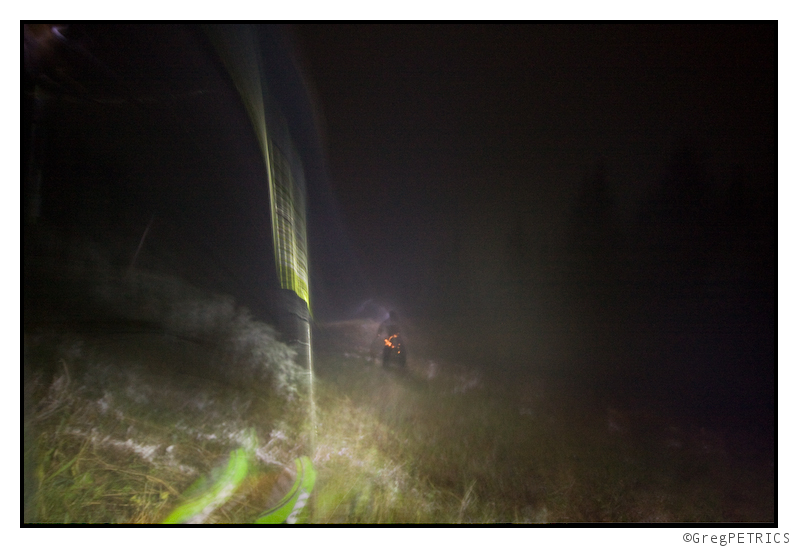 This morning, it was time to get rad! Yes, that's right, those are snowblades, Greg's weapon of choice for early season stupidity.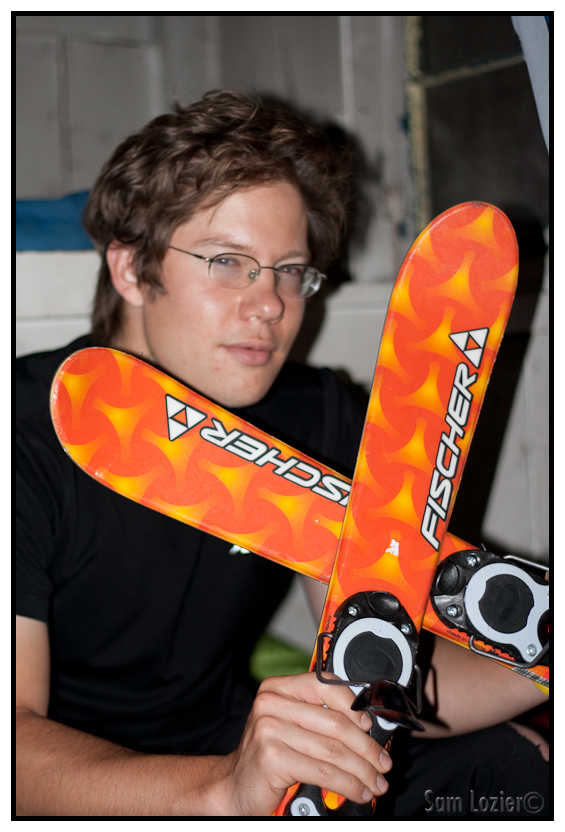 ---
Read about the author:
Sam
---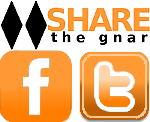 35 Comments
Please consider visiting our sponsors.
Leave a Reply