From: Light, To: Dark
September 10, 2010
As I figured out how these shots, "worked" I came up with a set of criteria that really helped in figuring out if a swimming hole would work or not. In general the equation "big waterfall+small swimmer=good shot" ruled the day. To load the "big waterfall" side of this equation we decided to visit some of the more famous cascades of Vermont to see if we could make this type of photography work there too. Although the pool here wasn't very big, it did end up being a few feet over our head. Most importantly though it was situated in an absolutely beautiful location.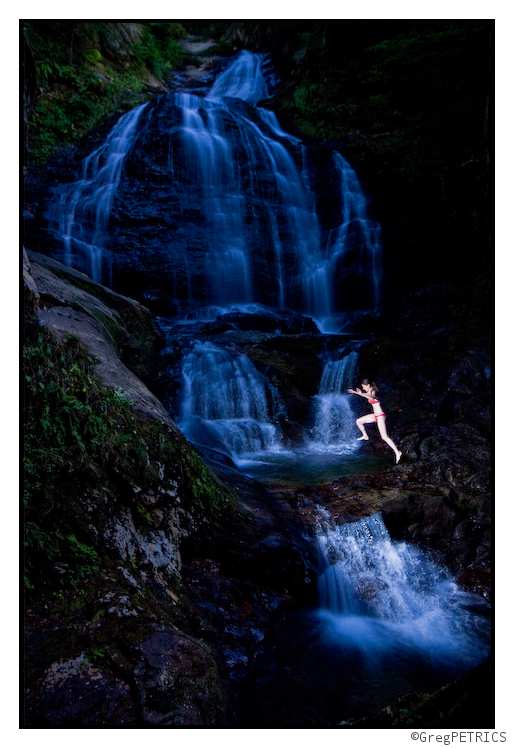 Indeed, the sight of these waterfalls a few minutes after sunset as blue twilight filtered in through the trees was truly incredible. I'm already looking forward to next summer (did I just say that?!), and visiting the myriad of places we didn't have time to visit this summer.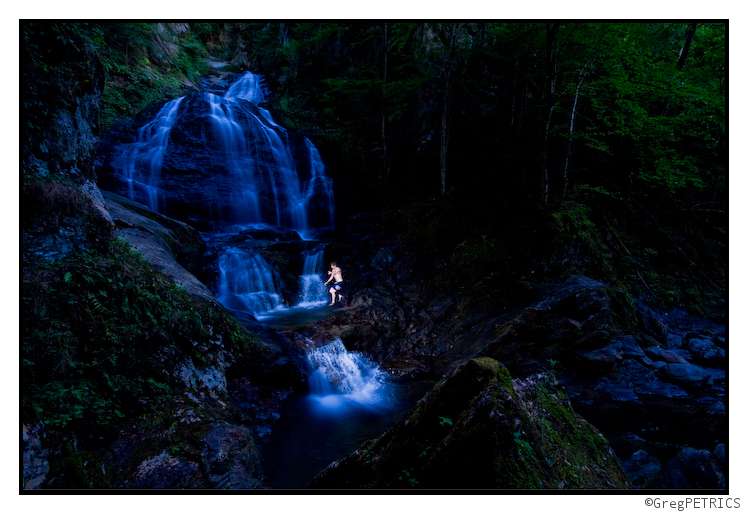 In the end we truly enjoyed ourselves making these types of shots, and I hope it shows in the photography.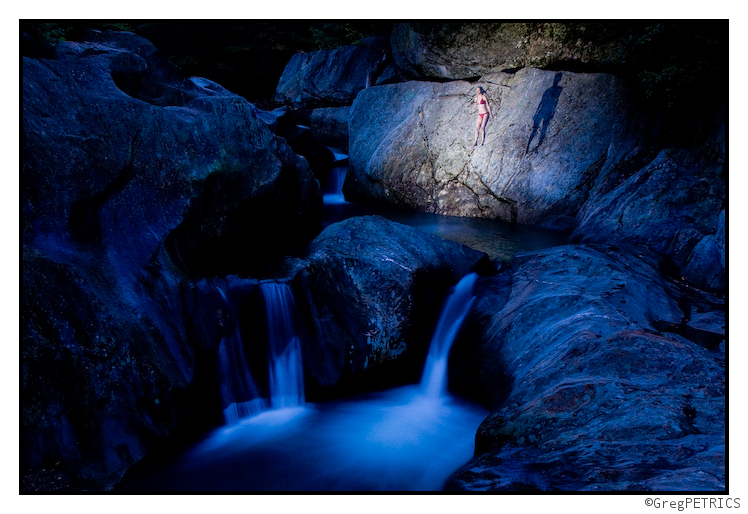 Looking back on the summer and this set of photographs, I'm very happy to have this collection to hang my hat on. At the very least it was a great way to enjoy what would have otherwise been down time in the "off season." I'm now personally ready to go from light to dark. I'll leave you with what was without a doubt, my favorite of the collection.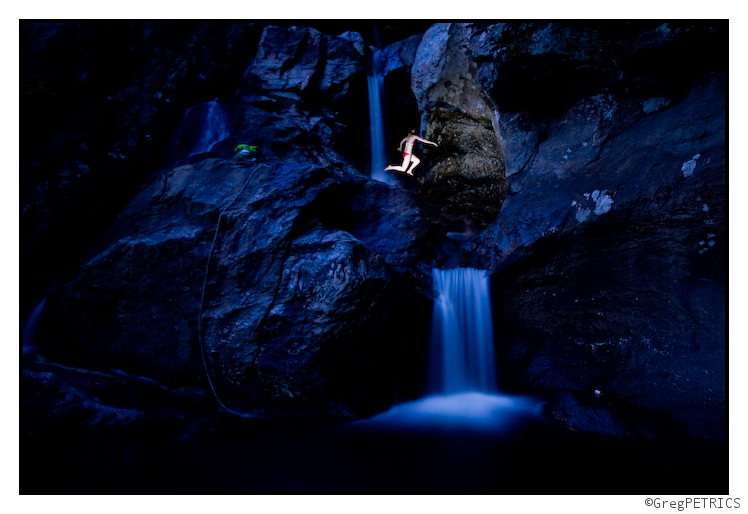 Thanks for checking out FIS! If you like our photography and adventures, consider picking up a calendar! They make a perfect gift, and are perfect for inspiring your "powder cough" at work!

---
Read about the author:
Greg
---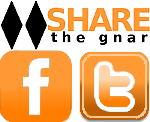 20 Comments
Please consider visiting our sponsors.
Leave a Reply