Golden Hour Rock Climbing in the PNW
August 29, 2010
Thanks entirely to our late start and laziness we were still climbing as the golden hour hit. The golden hour is the hour around dusk and dawn when the lighting from the sun is especially brilliant and perfect for photography. We were treated to our best sunset since arriving in the PNW.
Getting caught in the dark without a headlamp seems to be a recurring FIS theme recently. Leah and I were all over it. We opted to hike down the access road rather than the 4th class scramble that we took up since it was getting to be pitch black. Chester, Leah and I walked to the base of the mountain together where I ditched my pack and made a b-line for the car on foot, another 1.2 miles down the road. We were home by 11pm just in time to make dinner and pass out. It is days like this that re-kindle my enthusiasm for outdoor activities. It also reminds me just how lucky I am to be able to have the means and time to devote so much of myself to the mountains.
---
Read about the author:
Allen
---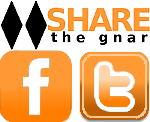 Please consider visiting our sponsors.
Leave a Reply