Rise 'n Shine Pow
March 17, 2010
Woof.  A week or two of silence from the FIS western contingent.  Fear not, we've still been sleuthing around, snarking pow.
Yet, for us working bums, we have to get a little sneakier to find our snow.  Most often this results in a hurried lap before the office opens, but now that daylight savings time has passed we're starting our spring evening missions as well.  Below is the result of 3 o'clock awakenings, thermos upon thermos of tea, and reckless drives back to the 3point5.com factory floor.
The first set is the result of an early morning in the biggest BCC roadside attraction.  A place that doesn't often slide, but when it does, it rips to the road – with 5 foot diameter pines, and road blocking madness.
3 and 1/2 thousand vertical feet from the double yellow, up football fields of slide paths, you find the biggest trees of the Wasatch.  And, the best roll overs too:
Upon impact, something magical happened, he went under.
All the way down the hill whoops and screams chased us down through pine trees and powder laden meadows.
Woof.  A right fast schuss brought us back down to earth, and to our desks to contemplate.  One run wasn't enough, we needed more.  And we needed it STAT.  All we could think about was how good our favorite south facing stash would be the next morning before the sun destroyed it with its warm March rays.
Colby gave it a quick ROCK on, and decide to schralp.
Then, Colby did what he does best, not spilling his coffee.
A hot lap up and down, we were back before the Salt Lake socialites had even rolled out of bed.
Alas, with part of the Eastern Contingent showing up on a weekday, we had to give him a proper welcoming.  It could only be done in one place.  The heart of LCC dawn patrolling.   The parking lot that fills up first on Saturday morning, and empties last on Sunday evening.
Whatevs, he could care less, he takes powder deposits any day of the week.
Then Dwyer said, "I love confers more than any other, but I've been dieing to split some Aspen."
And then, just when we thought we'd made it back to the office.  Something we hadn't seen in many skis came out.  The SUN!
---
Read about the author:
Porter Haney
---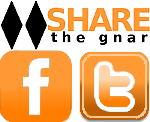 8 Comments
Please consider visiting our sponsors.
Leave a Reply