(Roadside) Katahdin Coolers?
March 21, 2010
At this point two questions began to pervade my thoughts: Will this cooler ever run out of beer–I mean will this couloir ever end? And where the heck are all the other people?! We only saw one other party during our entire trip, and they were off in the distance skiing what sounded like loud powder in the shade. Regardless of the answers to these questions we were happy to be in one of the most aesthetic lines in the north country, with the entire mountain to ourselves.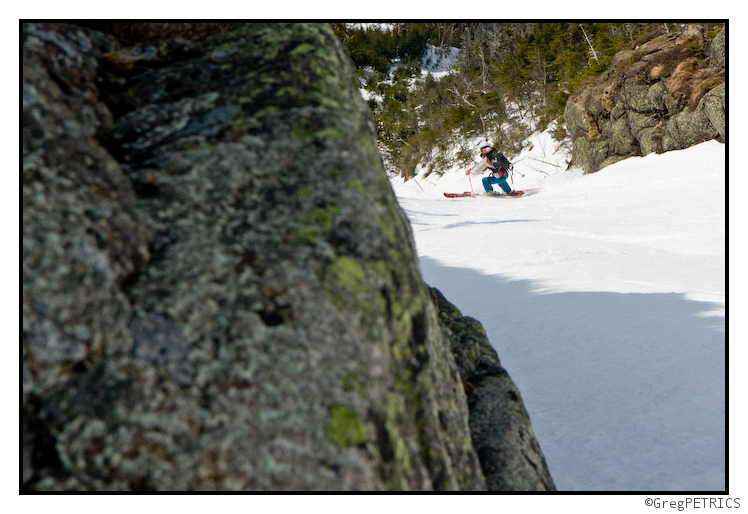 As we came to the valley floor, I noticed that rather than re-ascending by foot, we could easily set a skin track through the widely spaced krumholz. In no time we found ourselves back at the summit. I then set my sights on the right (skier's left) cooler. With an audience of snowshoers collectively realizing they chose the wrong sport, I dropped in. If at all possible, it was even more glorious than the first descent.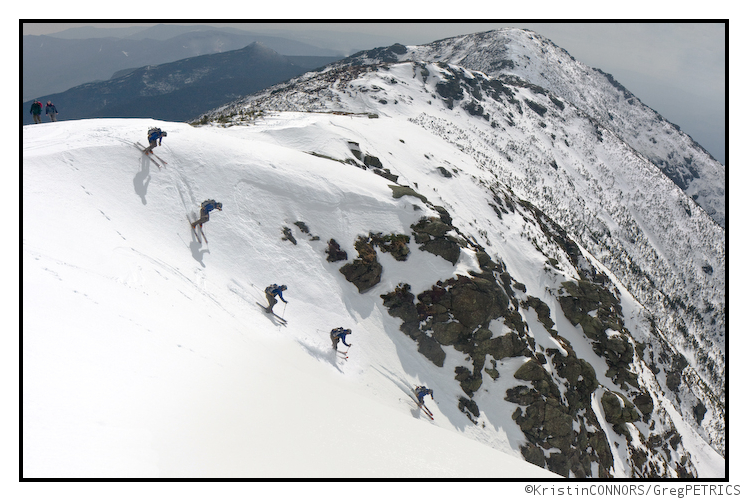 At the bottom of the gully I looked up and heard someone else coming down. It was my friend Zach who was up schussing around. He decided to join our party for the rest of the day.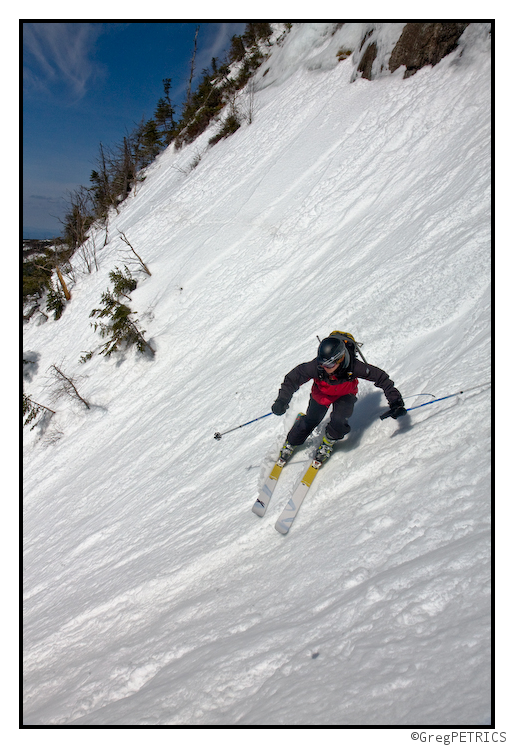 As terrain mellowed and Zach and I got about three quarters of the way through the well stocked cooler, the beer–I mean snow went from smooth supportable peel-away corn to rotten sludge that hadn't frozen the night before. We decided to call the run short, do a quick changeover and head back up. After navigating through some tough rock-solid avalanche debris in the shade we took the ridge.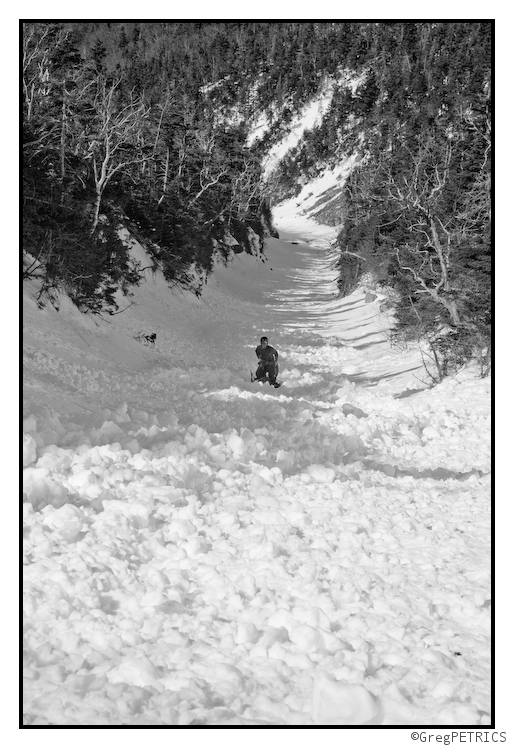 At this point KC and I were getting pretty tired, and were ready to go back the way we came in, but Zach insisted he knew an incredible ski line that would get us back to the car. I was glad we had some implements of dee-struck-shun for this one.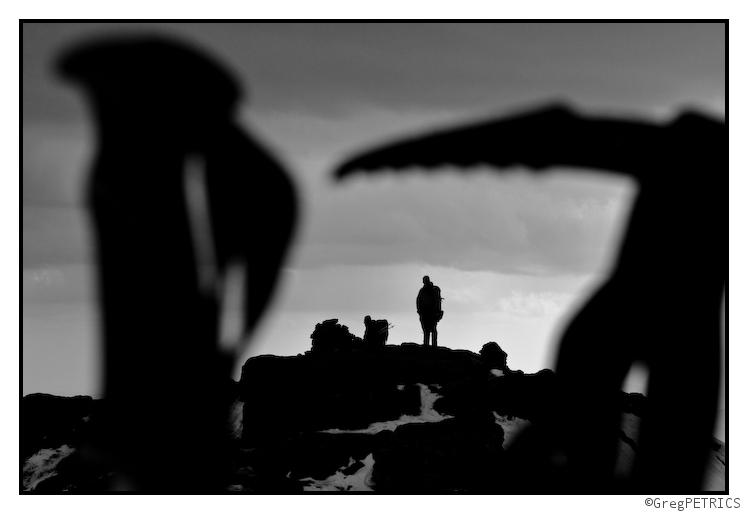 ---
Read about the author:
Greg
---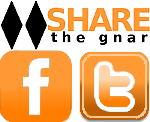 26 Comments
Please consider visiting our sponsors.
Leave a Reply