(Roadside) Katahdin Coolers?
March 21, 2010
I asked Zach if he was sure this cooler he spoke of would get us back to the strange lot we were parked in, and he insisted it would dump us out just a quarter mile from the car. We followed the ridge to a peak–Pamola maybe–and were impressed by the view.


Zach confidently pushed through some bushes assured of his route–he had clearly put in some serious time to figure out how this mountain worked. We were unbelievably thankful for his willingness to help us find our way. We followed behind him and managed to make a few guarded turns on the steep terrain peppered with krumholz.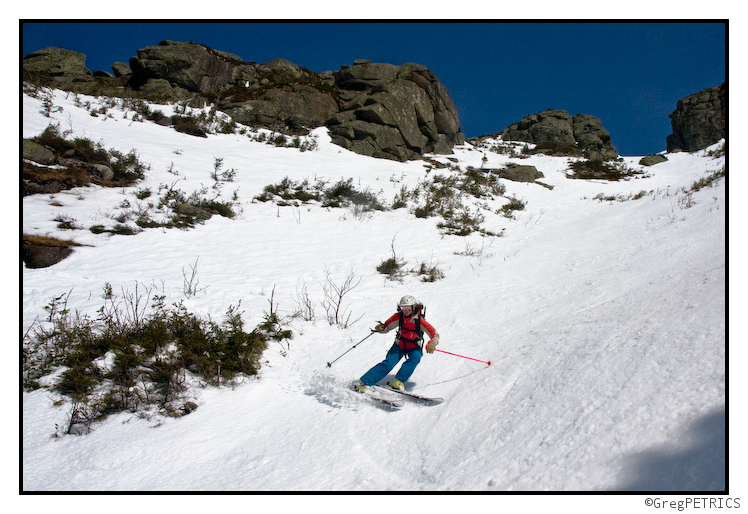 Suddenly the mountain fell away, and an incredible ski zone spread out before us. I was psyched!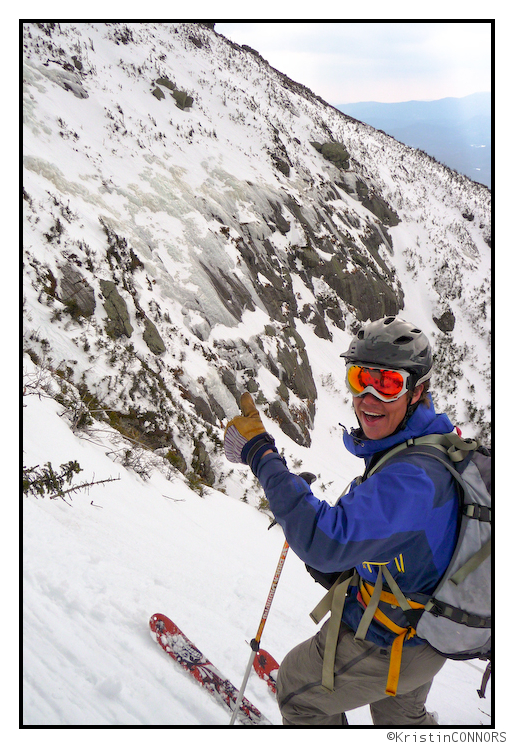 I said: "Look: A bald eagle!" Translation: "I'll go first. In fact I'm already gone."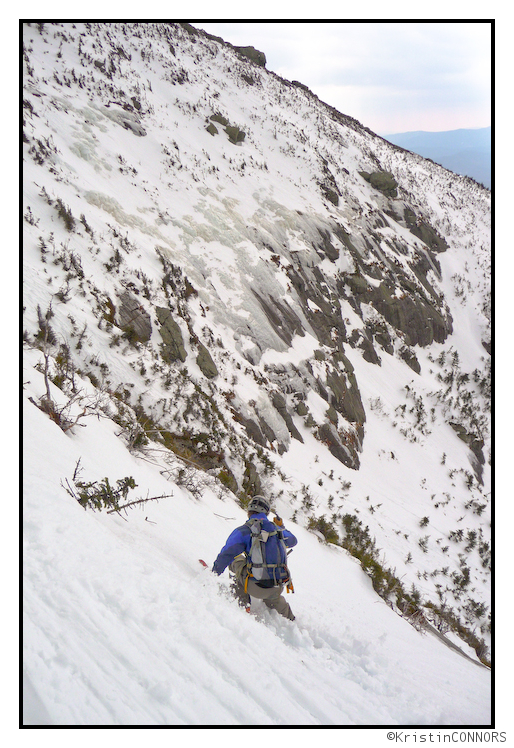 KC followed up behind me sulking that she got taken by the old "bald eagle" trick yet again.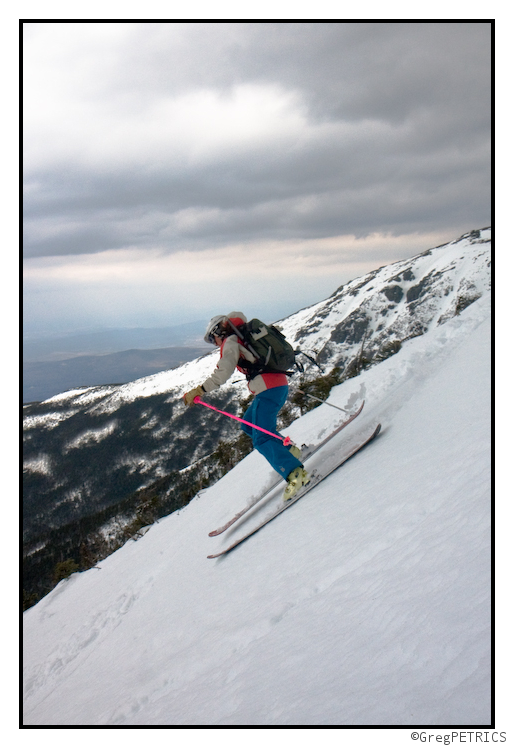 ---
Read about the author:
Greg
---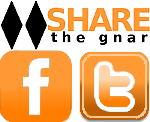 26 Comments
Please consider visiting our sponsors.
Leave a Reply