Room with a view – Hiking Near Twin Lakes
July 15, 2010
After taking those photos, I went inside, melted some snow, cooked dinner and read for a while. After a few hours, the light started getting dramatic.
Funky lighting over the Picket Range (Background):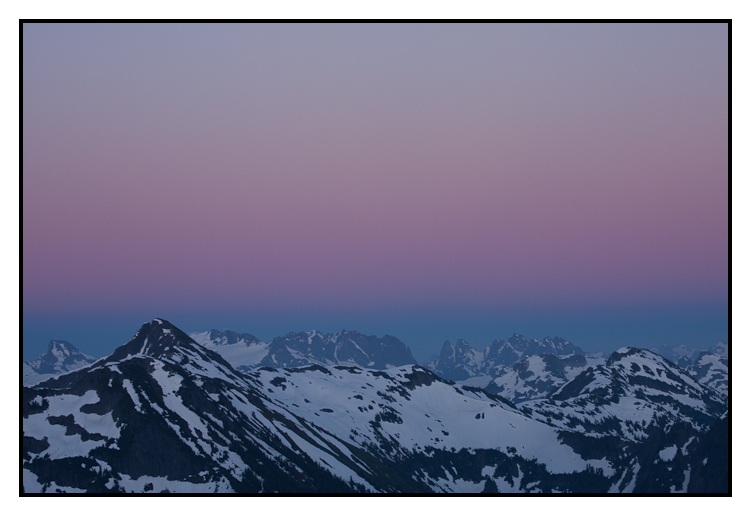 Baker was looking good too:

Bye-Bye Sun! (it was 11:15 at this point!)

Since it was a short hike, and the views were going to be great, I lugged Allen's tripod up with me so I'd have a chance at getting some night shots: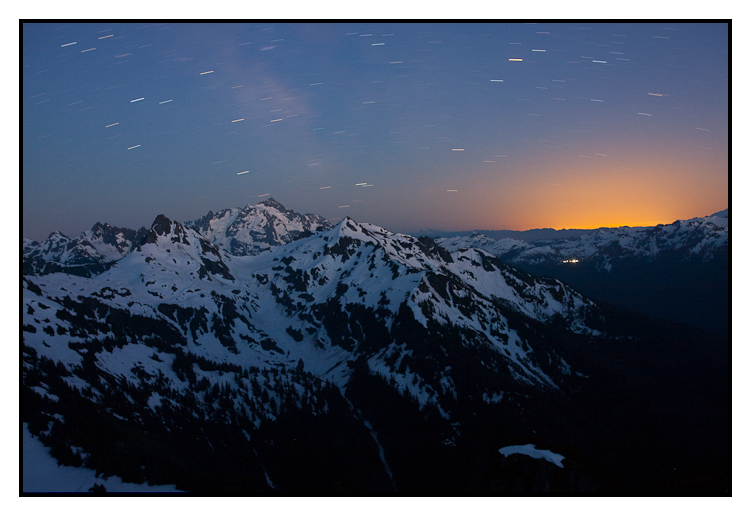 Stars over Baker and Shuksan in the same shot.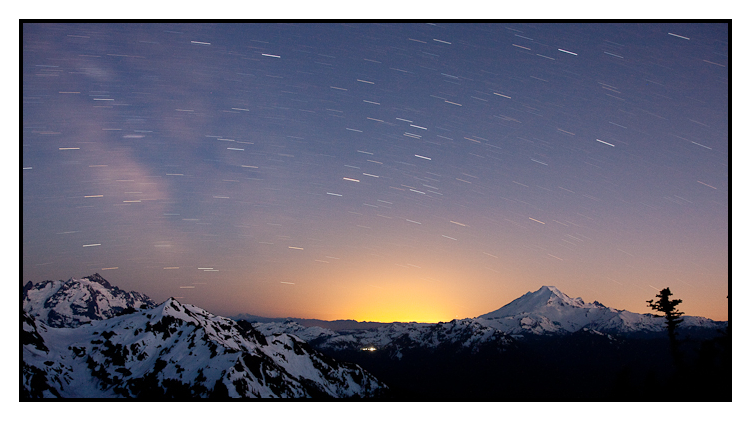 The next morning, I woke up to find that the lakes I was hoping to fish were still completely frozen over. Oh well, I guess I'll just have to go back to skiing.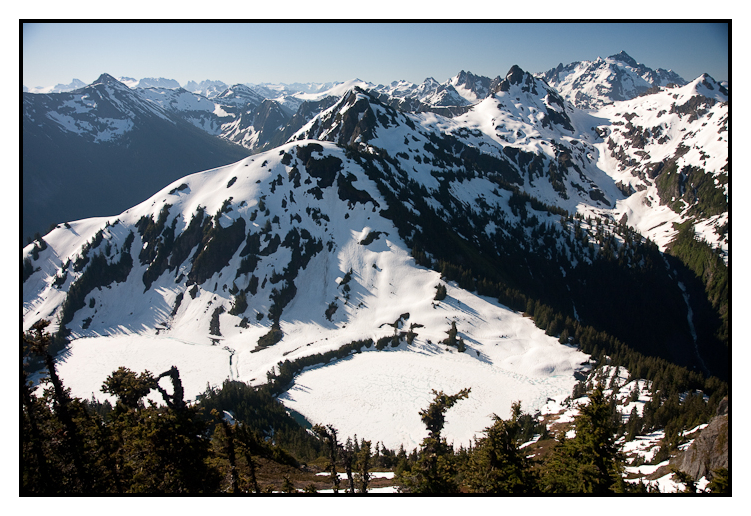 A little bit of route-finding, one lost pair of sunglasses, and before we knew it, we were back to the car.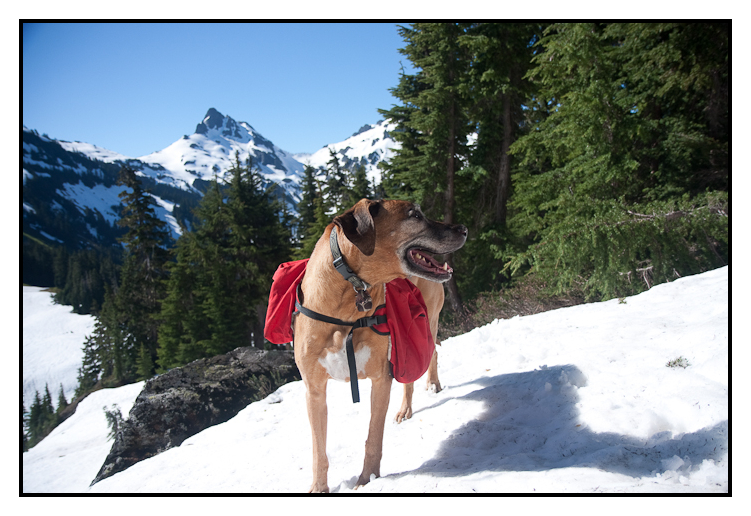 The hut I stayed at is called the Winchester Fire Lookout. It was slated for demolition until the Mount Baker Club saved it in 1982. The hut is open to the public, but if you go up I'd encourage you to do your part to help out the club
; by packing out everything you pack in, keeping the hut tidy, and reporting any damage or maintenance needs to the club. If you can help out financially, I'm sure they'd like that too.
---
Read about the author:
Sam
---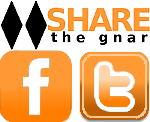 8 Comments
Please consider visiting our sponsors.
Leave a Reply