Slackfest 2010: A(n[OTHER]) Trifecta
June 1, 2010
In no time we found ourself out of schuss-space at the bottom of the Great Gulf, and faced with a long trip back to the top. If this was supposed to be a relaxing "slack-filled" day, why did we have to ascend 1400 vertical feet? Answer: to leave our signature turns on an impeccable and untouched "Right Wing." Here's Erik SHREDDING!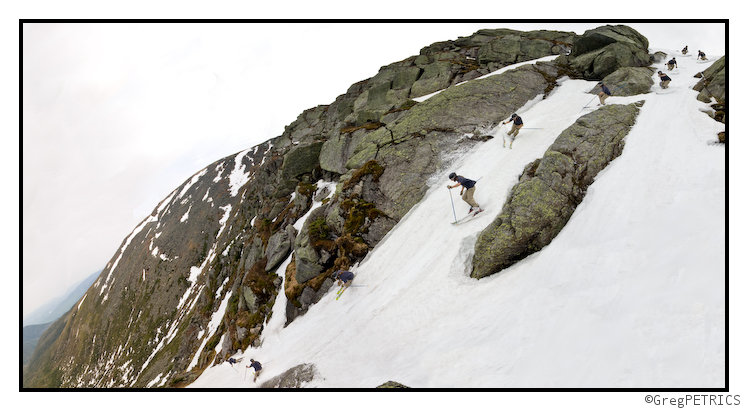 Christian snapped this shot of me coming in hot to the lower part of Right Wing.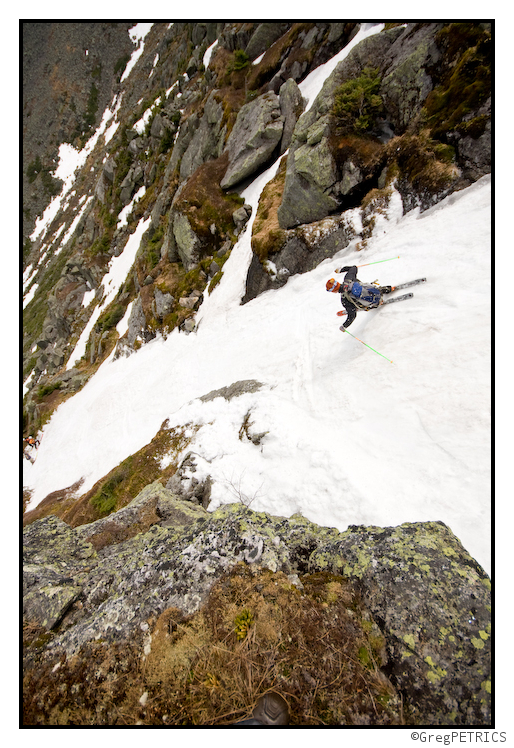 With the first part of the trifecta (plus two bonus laps of Right Wing) under our belts, we headed off to Mt. Clay for part two. Before proceeding however we took a completely unnecessary break. I mean, I didn't carry the stove and the beer all the way down from the car for the exercise. I brought it so we could SLACK!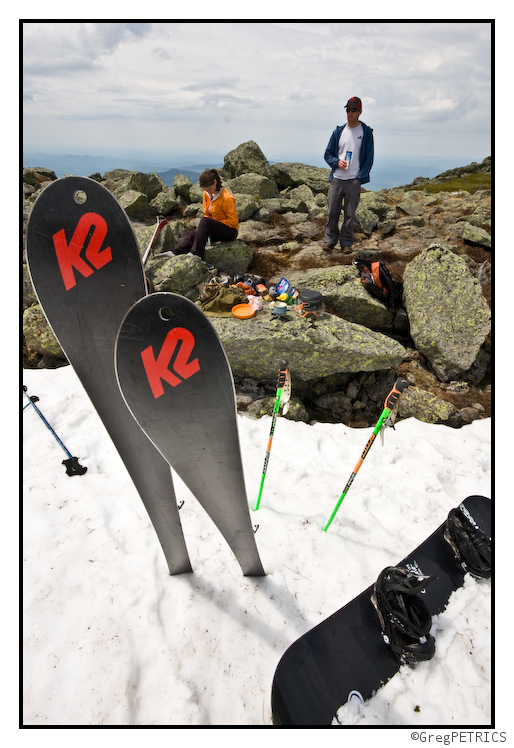 About two beers in, Christian pointed over and started talking about a smiley face taking shape in his mind's eye amidst this north facing scree field. Do you see it?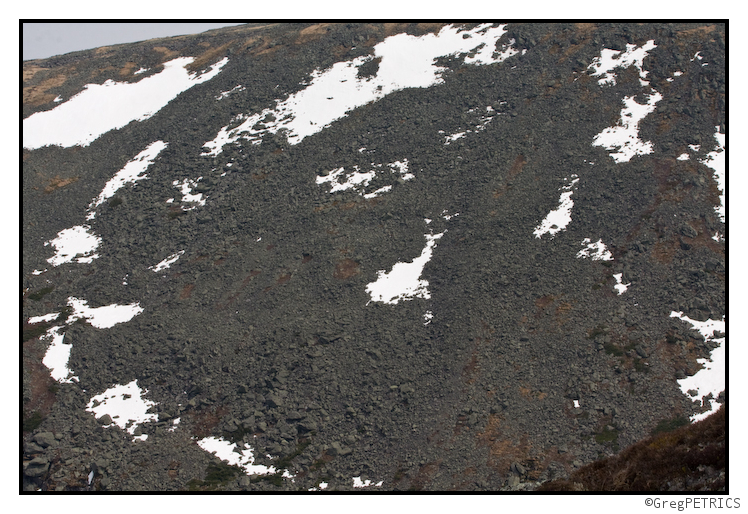 ---
Read about the author:
Greg
---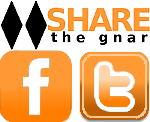 17 Comments
Please consider visiting our sponsors.
Leave a Reply