Slackfest 2010: A(n[OTHER]) Trifecta
June 1, 2010
Soon thereafter however, we sadly realized our calculations must have forgotten to "carry the six." This patch was NOT connected. GULP!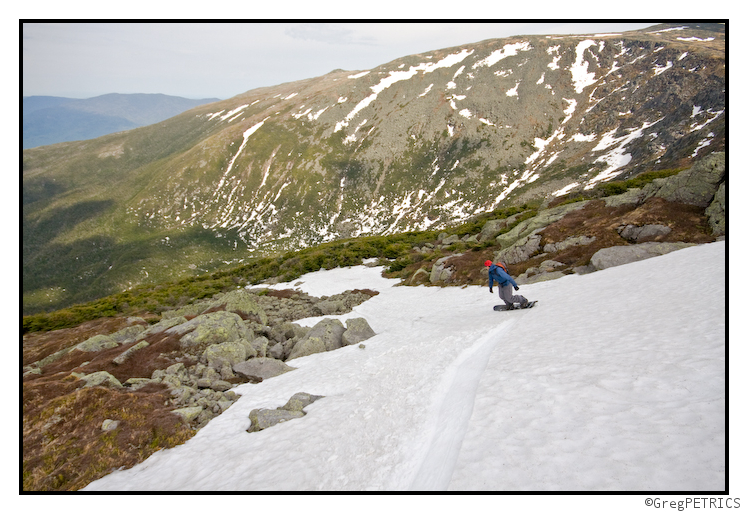 At this point none of us were willing to say that we had completed our trifecta, and so we decided to push on and hope we could find the rest of what we had seen from the car. In an effort to avoid trampling over alpine terrain, we took a route through some boulders, but soon found ourselves mired in an ungodly bushwhack. Kristin somehow managed a smile. Believe it or not, we were actually standing on snow! If not we would have been getting pretty "deep."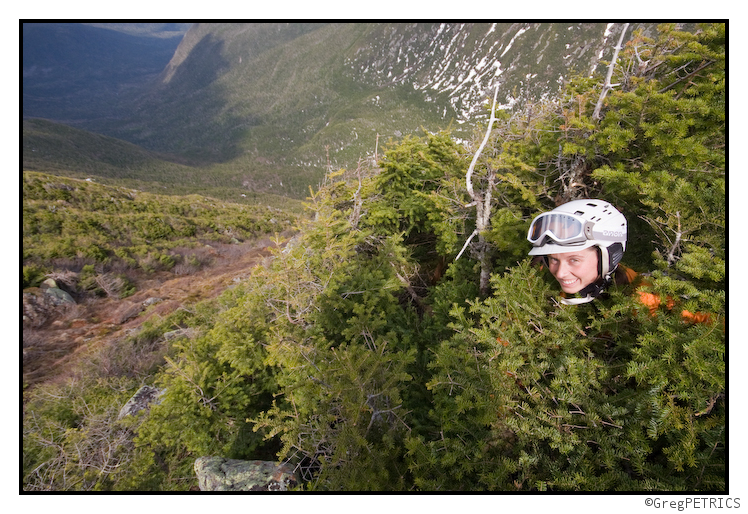 All bad things either kill you or come to end though, and eventually we emerged from the thicket and came upon a glorious meandering line of untouched corn snow. With the sun pouring down over our shoulders at almost the same angle as the chute below, and the green signs of spring fighting their way up the Great Gulf, the final portion of this trifecta was surreal. Christian surfs his way through warm rays and soft corn.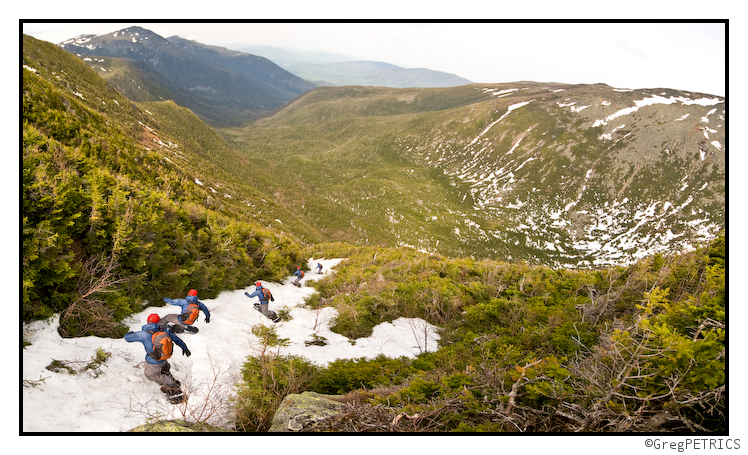 We came to the bottom of the final schuss, and although high fives were exchanged, and "oh my Ullr"s were exclaimed, a sombre feeling of closure crept in. None of us would have an opportunity to return for at least two weeks, and by then the glorious schuss of this day would surely have transformed into patches of desperation. Indeed, we were all a bit sad to see a great day and a great season come to an end. Either that, or we were sad to have to walk all the way back to the car, our ticket back to the valley, and "reality" after a day of walking away.
On the way out I inspected some lichens near treeline for Dwyer Haney's forthcoming book.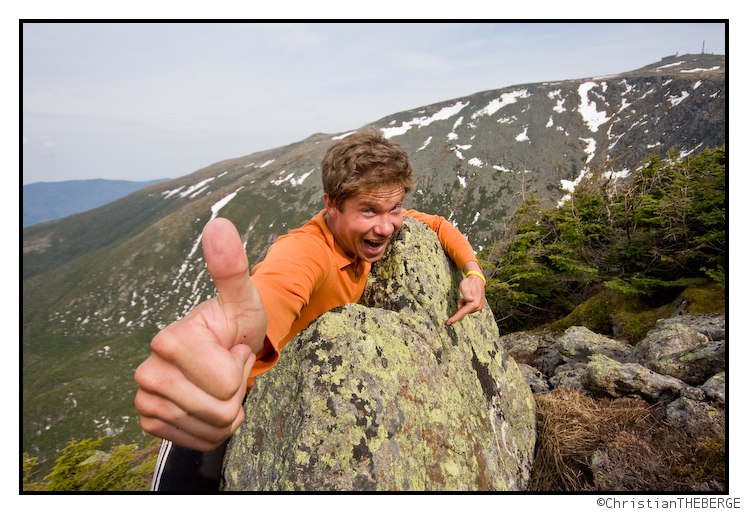 Back in the car coffee was good for KC.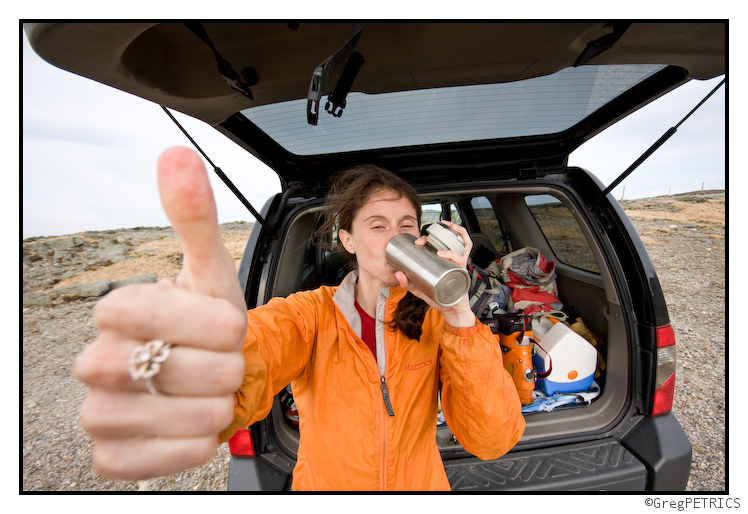 …But beer was better (note: thumb purposefully larger in this shot).

Thanks for looking! I've seen some other really exquisite trip reports from Slackfest endeavors (thinking of ML242's in particular). Let us know what you were up to in the comments section below (we've got a great picture button that helps you embed your photos hosted elsewhere). Until next time, see you in the mountains!

---
Read about the author:
Greg
---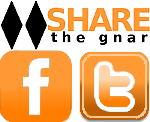 17 Comments
Please consider visiting our sponsors.
Leave a Reply