Sleeper Days
March 29, 2010
Sadly though, before too long it was time to return from whence we came.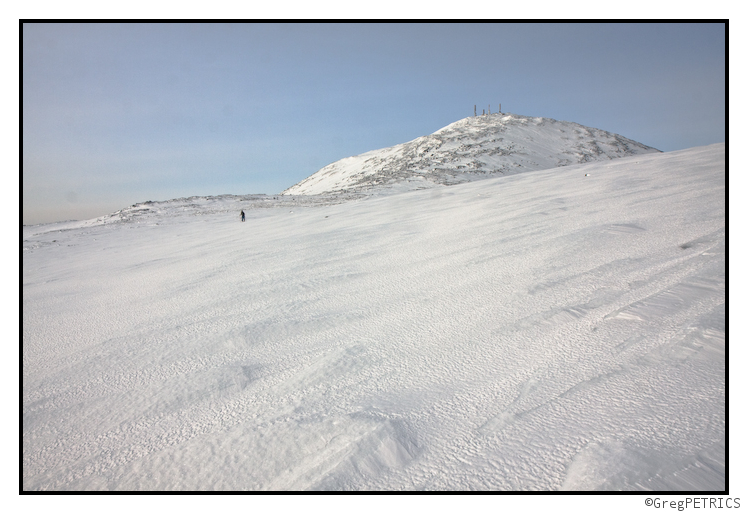 But the day wouldn't be over until we got to enjoy the final descent. We paused to drink the last of our tea and take in the view.


Rested, hydrated, and ready to go, Christian led the charge on the final leg.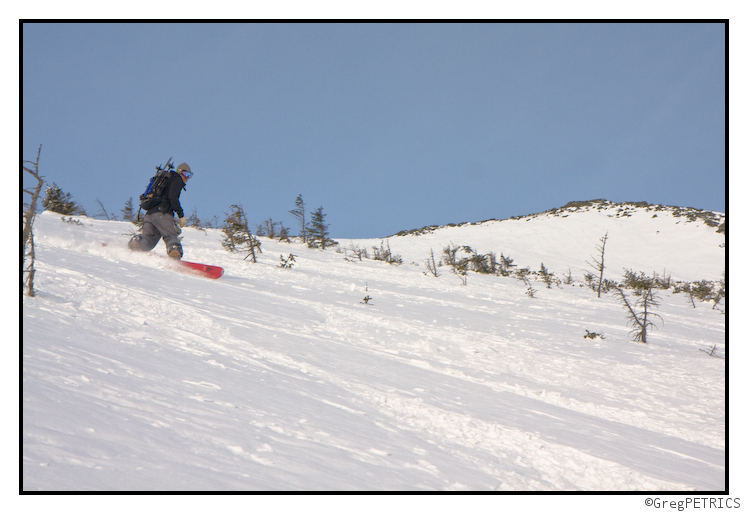 KC was full of smiles as she descended knowing full well that she was one of only a few dozen people who got to ski some powder snow today.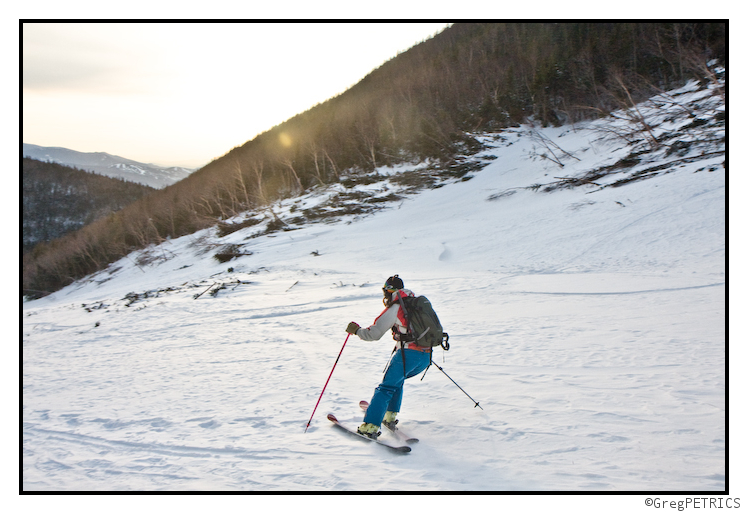 Finally, Austin closed out the day by skiing off into the sunset. Sometimes sleeper days are the best ones.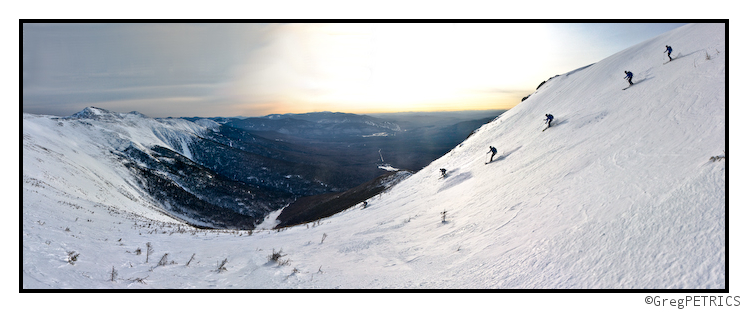 ---
Read about the author:
Greg
---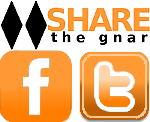 5 Comments
Please consider visiting our sponsors.
Leave a Reply