The Great and Improbable Mother's Day Mother Load
May 12, 2010
We didn't realize it, but Monday was going to be "the day." As we headed up the mountain, the lower elevations had been horribly scoured by the wind, and it looked as if it had barely even snowed on Sunday. As we headed up Nosedive however the strangest thing happened: the wind got calmer. At the top of the S-turns on Nosedive the air was dead calm. We didn't complain (except about the guy following us booting in our skin track… awesome! thanks guy!). Christian started off the "down" part of the day with a sweet slash and ride on Nosedive. (sorry still working with low light at this point)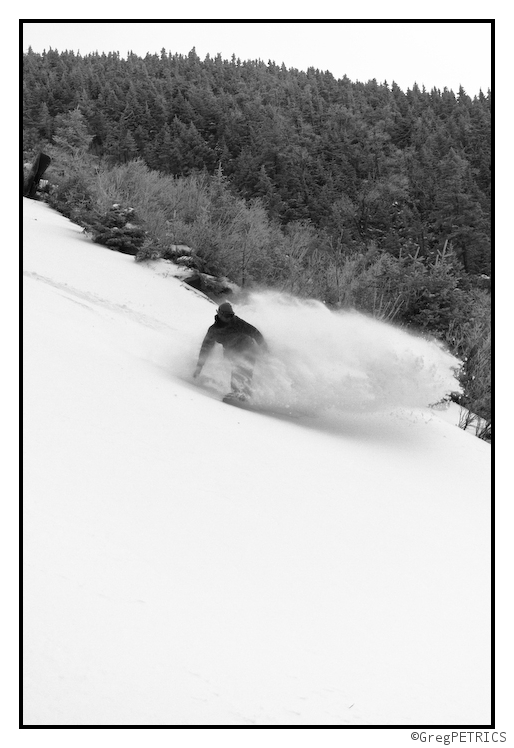 Wow that was good. We planned to have a one-and-done day so we could get back to work, but quickly reconsidered our plan not unlike what happened during VTah Part III at Mad River Glen back in December. At the sugar shack on Nosedive we ran into the wind affected stuff, and decided to head back up for JUST one more… In the interest of time we decided to give an untouched Bypass Trail a try. Why not?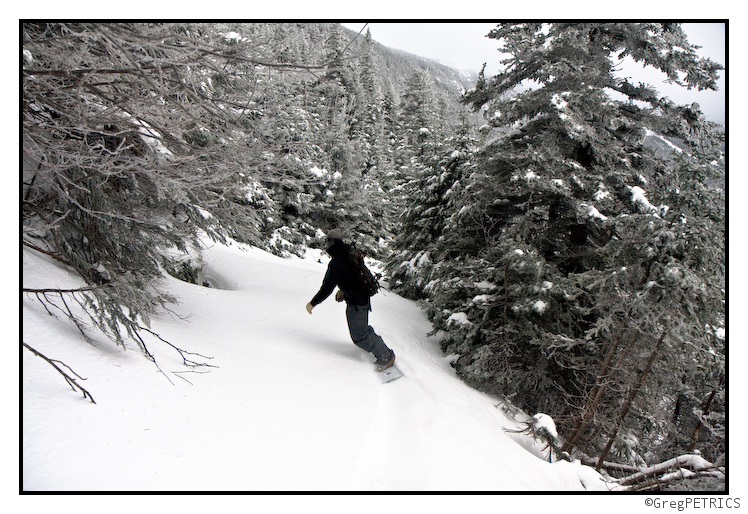 Oh Nelly!

Following this we found ourselves trying to stay calm and collected, but couldn't stop hooting and hollering. Who would have believed that on Friday, Bypass and most other trails were completely bare? At the sugar shack we changed over yet again and headed up top. Everyone was thinking the same thing: "Is Goat Trail skiable?!" Let's go see… CHA-CHING!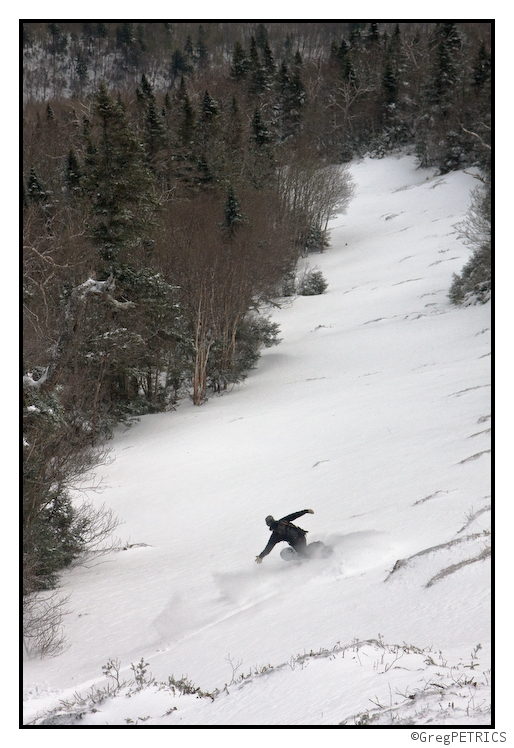 ---
Read about the author:
Greg
---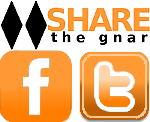 14 Comments
Please consider visiting our sponsors.
Leave a Reply