The Labyrinth
December 13, 2009
It must sound funny, but it is a well known fact that the woods at Stowe are moving. Last year we always used to take a certain right hand turn at a certain tree and end up at a certain nook in Mansfield that held copious amounts of powder. This year, we took a right and ended up schwacking our way through endless thicket only to find ourselves back on the ski trail, disappointed, and "powder-nook-free". Then later that same day we decided to go left just for the hell of it, and low and behold there was that perfect powder nook; right where we left it last season. Even if you know then, the lines are frustratingly hard to find early in the season.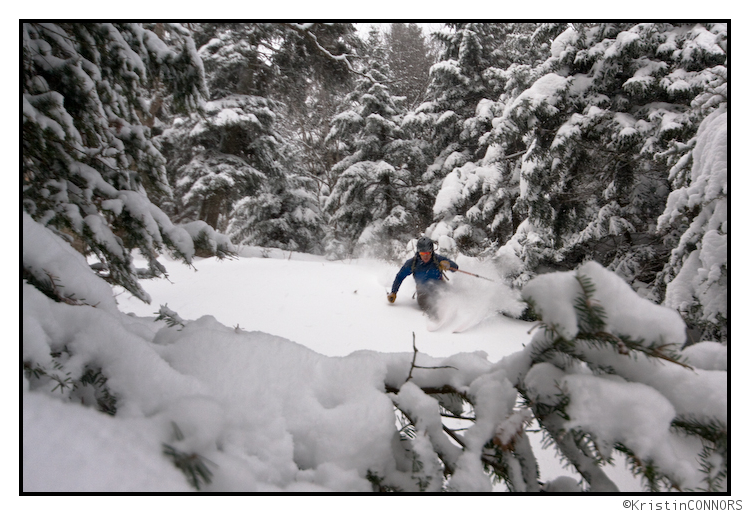 The other thing that amazes me about this dense labyrinth of a forest is that just when you think you've had your fill of impossible navigating, acid-drops, stump-mines(Damn you, amateur pruners), and cliffs too-big-to-huck, the forest decides to let you out right in the middle of a perfectly spaced conifer forest brimming with freshly fallen snow. KC taking the dive: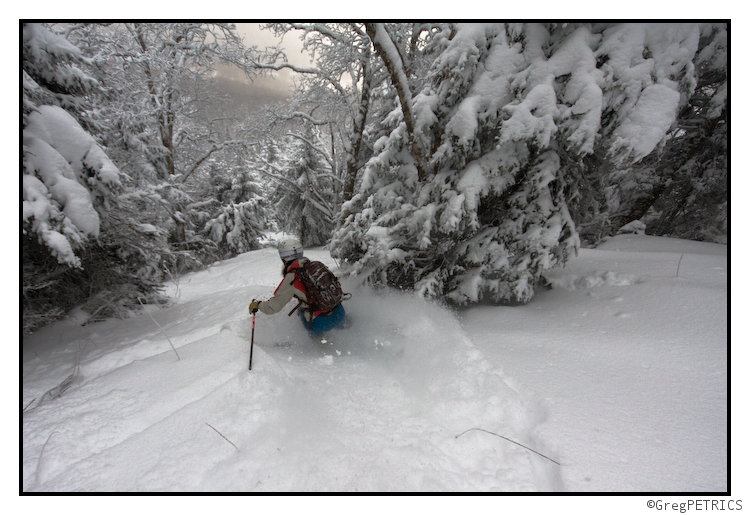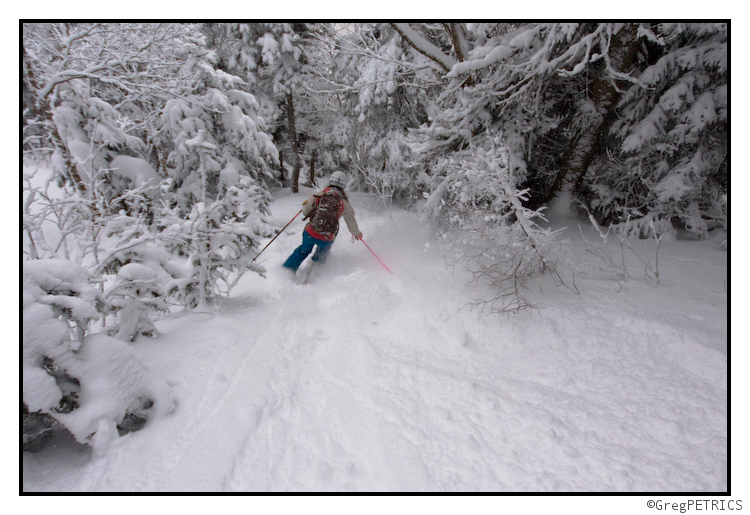 Allen: ever year this gets just a little easier.

In any case, that's all, thanks for looking. Imagine Greg tipping a top hat as if to wave "goodbye," and then you'll realize he didn't ruin this shot with the arm flail.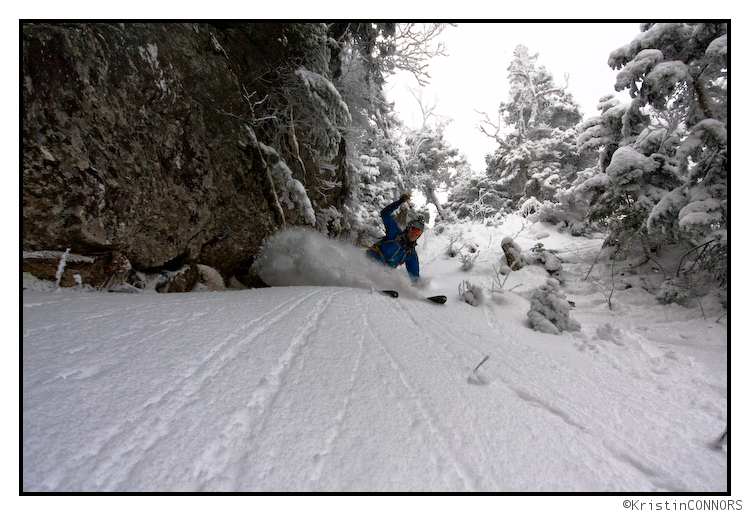 Scratch that–today, thanks to the wonders of Photoshop, imagination is no longer required. See you next time.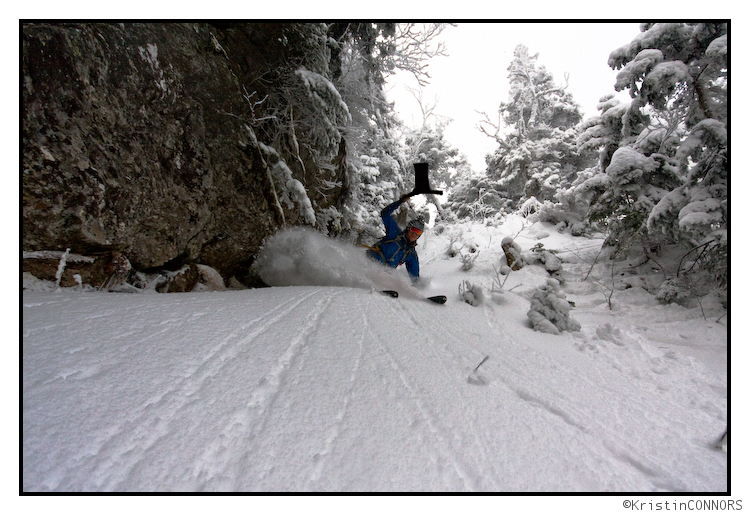 ---
Read about the author:
The F.I.S.
---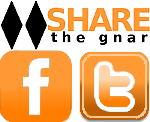 3 Comments
Please consider visiting our sponsors.
Leave a Reply