The Trap Dike
August 2, 2010
As you make your way up, there are always lots of options in the Dike. There are usually sandbag bushwacky moves to the sides, or a bit more exposed 4th class rock right up the middle. We often opted for the later just because it was so much fun.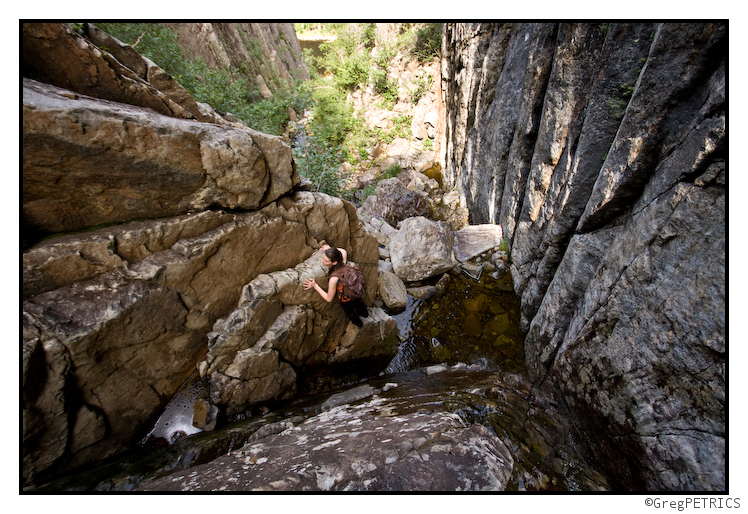 Kristin made her way easily past this crux.

I think this is the waterfall crux move that everyone talks about. It was fairly steep, but the holds were unbelievably numerous. I'd only bother with a rope if you get extremely uncomfortable on ladders, because the Trap Dike is about as hard as a ladder.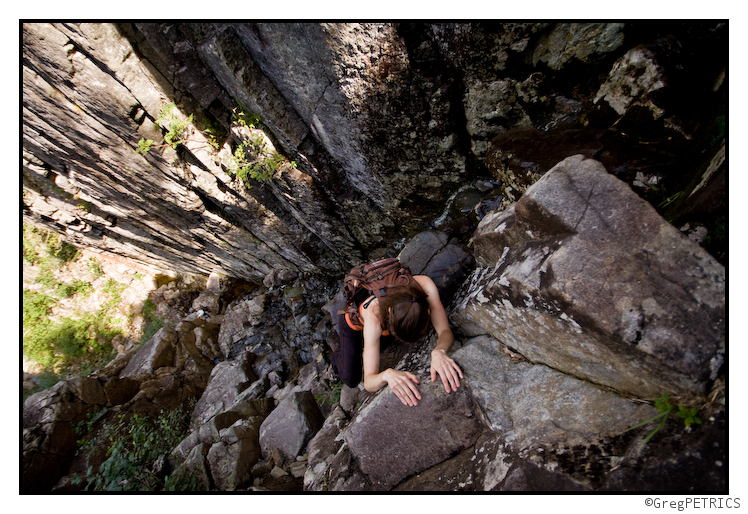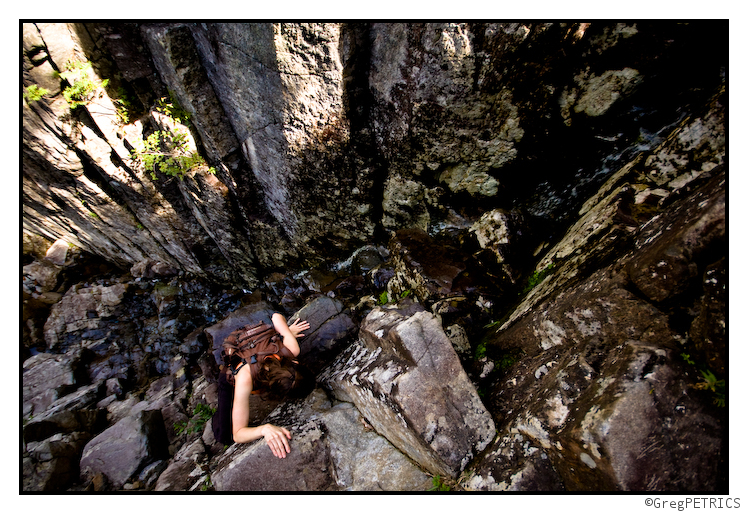 After finding the exit to the climber's right, you enter onto the rock face of Colden. It's a bit spooky, and could easily give one vertigo since there's not a lot in the way of reference points around you. The fact of the matter is though, that it's easy going, and should be enjoyed. The only downer is a giant boulder precipitously positioned above the slab right at the summit of Colden. It's perfectly safe, but taunts you with it's apparent closeness during the entire slab ascent. I swear it gets further away as you go up! We forgot to take pictures the whole time as we wended our way up. All of a sudden we were at the top of Mount Colden 90 minutes after we left Avalanche Lake.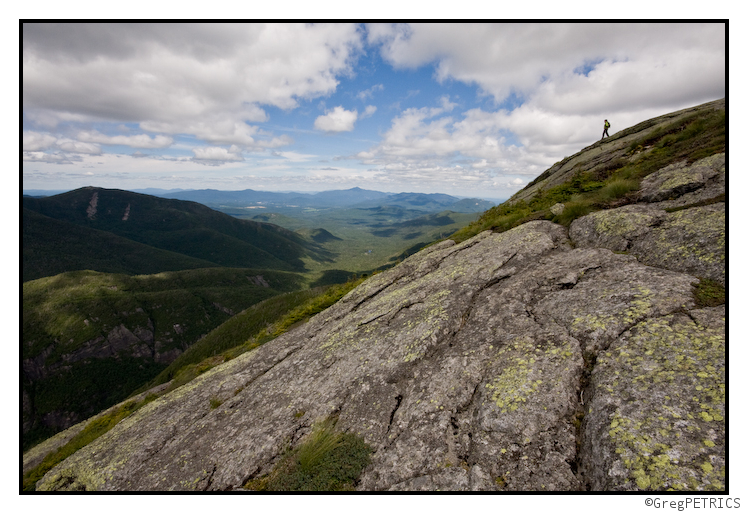 Soon Kristin… very soon. The slab that you need to come up after exiting the Trap Dike is to the right.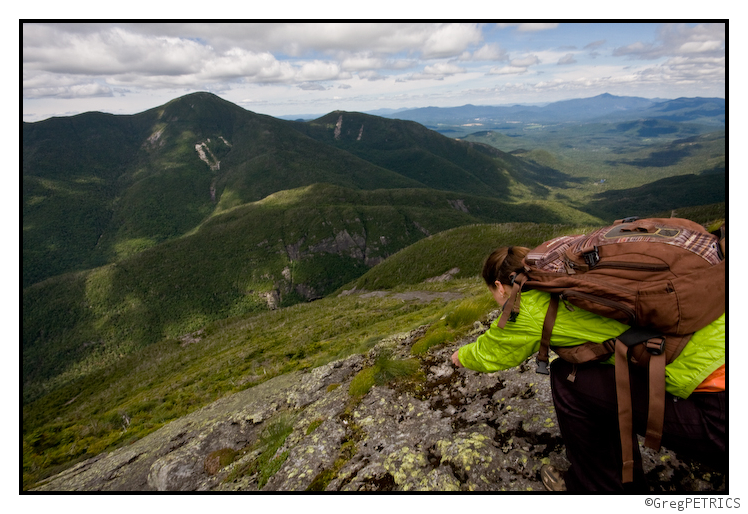 Back at Marcy Dam we played around with the camera and our reflections a little bit."Oh Hai," said Kristin, "I'm here to upgrade your Dike!"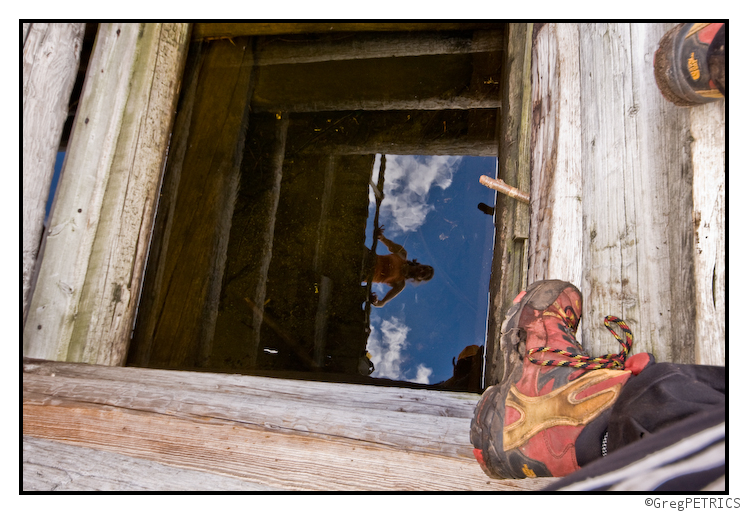 Thanks Mount Colden… see you soon!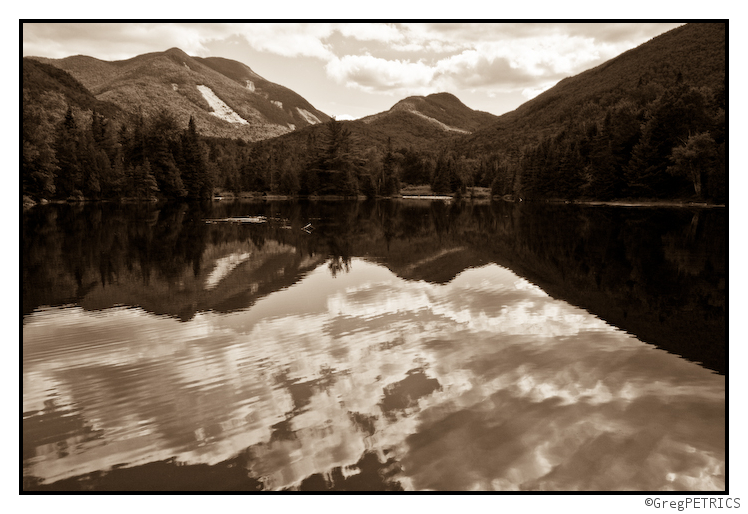 Thanks for checking out FamousInternetSkiers.com! Check back all this week for a special series of posts we're calling HIKE WEEK! Guess what the topic is :D

---
Read about the author:
Greg
---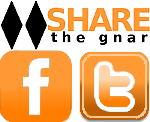 5 Comments
Please consider visiting our sponsors.
Leave a Reply