The Turn (or: A Year of Famous Internet Skiing)
July 26, 2010
The very next day we headed off to the Presidential Range in search of a storyline and schussline. We did not find the storyline. We DID find place for schuss. The turn of the avalanche crown was interesting and sobering at the top of this descent deep in the backcountry.

The turns in the perfect peel away corn snow below it were even more interesting, although they also turned out to be a good bit less sobering. In fact they were a bit intoxicating.

As March faded into April, and fresh snow remained extremely scarce, many folks began to think that winter was over. Mountain bikes started getting dusted off, everyone's non-dry climbing ropes were extracted from gear black holes. Indeed, it seemed as though the turn from winter had begun and spring had sprung. Just as one must be ahead of the weather and the crowds in the build up to winter to get the best snow, so too must one also resist the temptations of spring and avoid packing away the schuss boards too soon. As we have come to theorize, and late April/early May 2010 suggested: the schuss isn't over until the… wait a second… actually it's just: "THE SCHUSS IS NEVER OVER!" Famous Internet Skier Roger demonstrates a proof:

Famous Internet Skier Allen gave it his all in making a turn to help me with a photograph I'd had on my mind for a full 365 days. Thanks Allen!!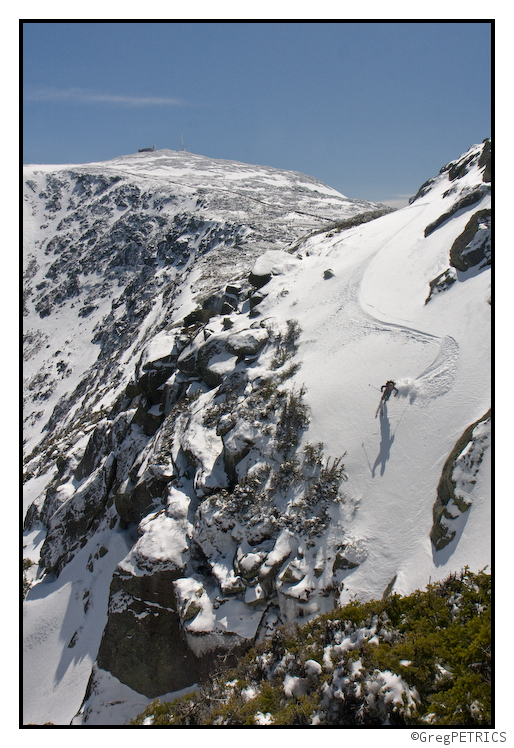 The turns in late April on Mount Washington were simply phenomenal. Perhaps the most surprising fact was the lack of crowds given the fact that it was huge year for snow on the west side.

Here's a shot of Allen dropping in like it's hot from across the valley. It's really tough when you're competing with yourself for first tracks.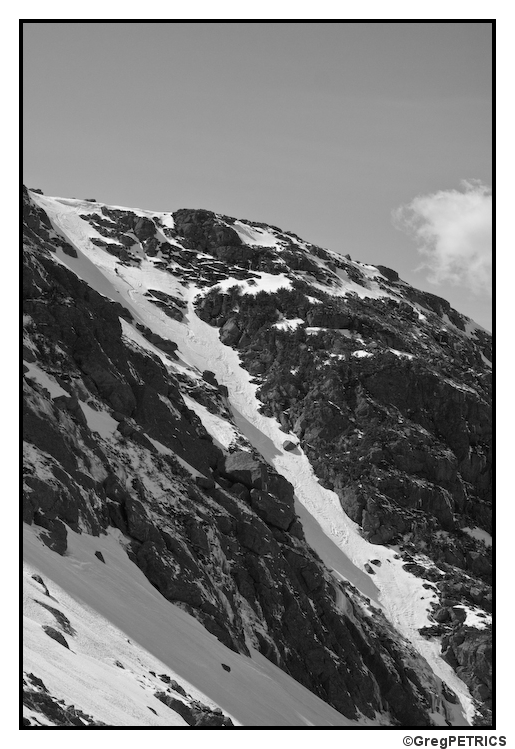 ---
Read about the author:
Greg
---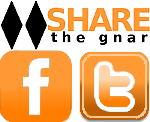 14 Comments
Please consider visiting our sponsors.
Leave a Reply