The Turn (or: A Year of Famous Internet Skiing)
July 26, 2010
It is great for photography too.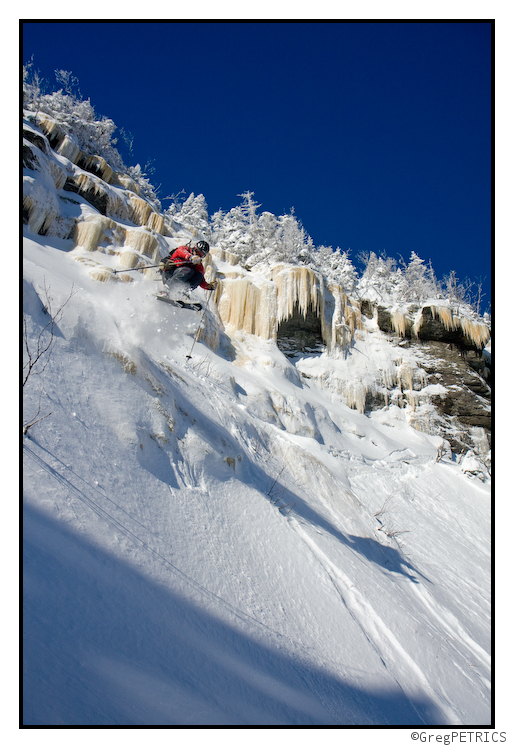 Among all of the mystical properties of magic snow however, perhaps the most amazing is that most people don't seem to realize it's falling. During the four week core of the winter, when magic snow was falling almost every night, we hardly faced any competition at all for fresh lines.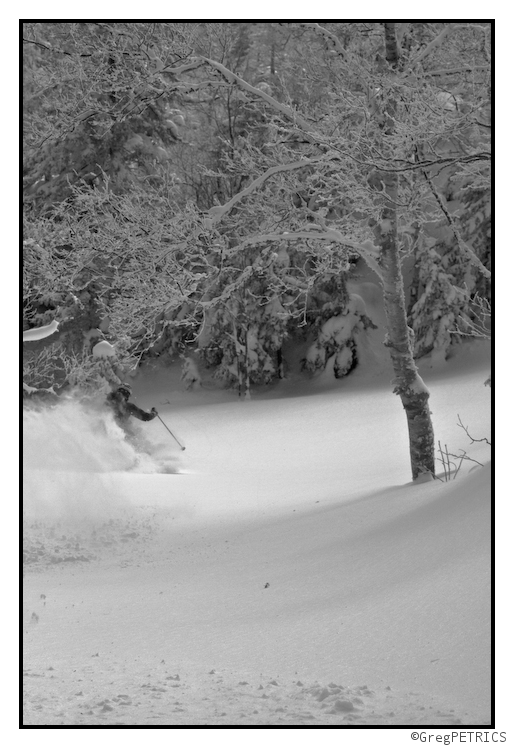 Indeed, the only other person who we ever crossed tracks with was a guy named Christian. He was keen to the phenomenon of magic snow, and was tired of us snaking his lines. Forces were joined.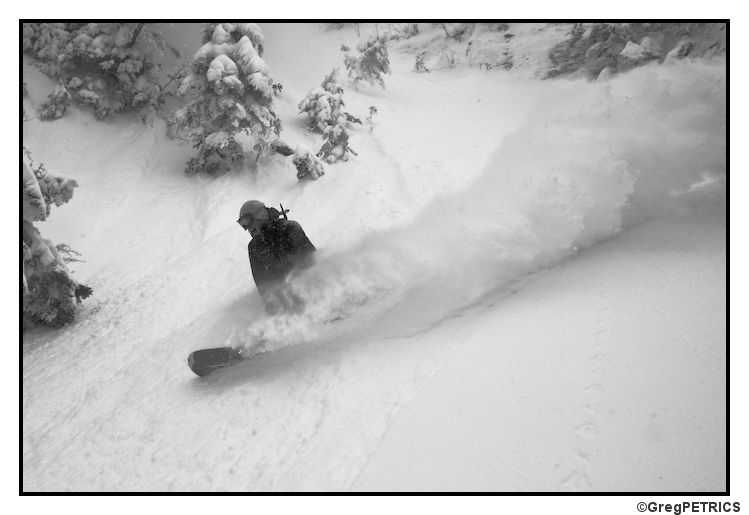 He is a splitboarder. He knows where the pow is. He likes schuss. He seemes like an odd fit at first to be a Famous Internet Skier (being a snowboarder), but quickly showed us that the term "skier" in our name is a broad one which applies to all those who seek turns in powder.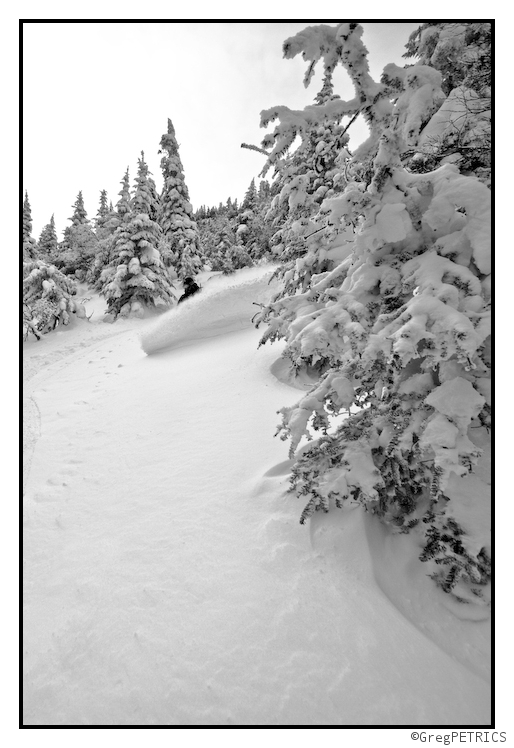 He often goes by the name "The Stowe Curmudgeon." He is in fact not that curmudgeonly. He just doesn't have time to stop what he is doing to tell you where the Hourglass Lounge is where you can buy a $15 beer. No, he's too busy making turns like this (on a snowboard [hint: that's REALLY deep for a snowboard]).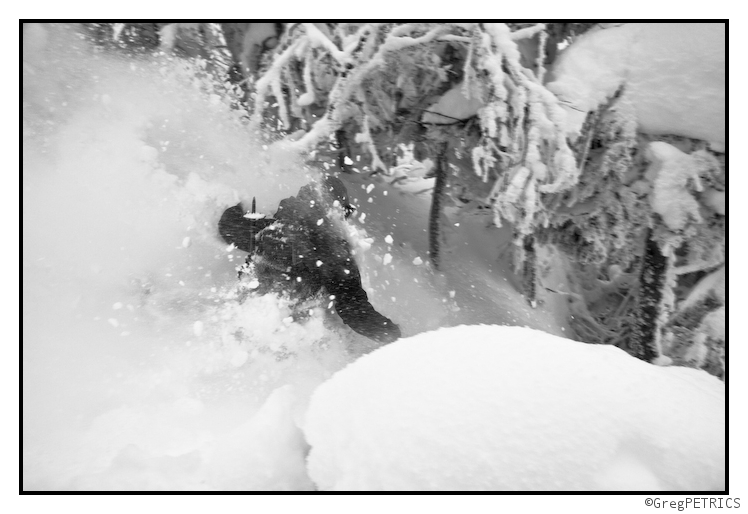 ---
Read about the author:
Greg
---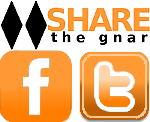 14 Comments
Please consider visiting our sponsors.
Leave a Reply