Great Basin
August 10, 2010
After nearly 300 miles of driving, we finally rolled into the park.  All 20 primitive campsites were filled up, so we slinked our way down a long dirt road, pulled into a little clearing in the forest, and proceeded to fall quickly to sleep in the back of the pick-up.  2 AM rolls around, and we're getting flashlights up in our grill, with the words, "Park Ranger, wake it up."  We hadn't a clue what was going on, but snapped too, and realized we were on land designated to not be slept on.  We pulled the classic, "Oh, we thought the Caribou weren't supposed to sleep here, we didn't know," trick from the Chic-Chocs, and went on our merry way.  We found another unscrupulous camp site and slept it off until morning.
Piling out of the truck, we found this beast starring us down.  Ready and willing to be assaulted by the Haney Brothers.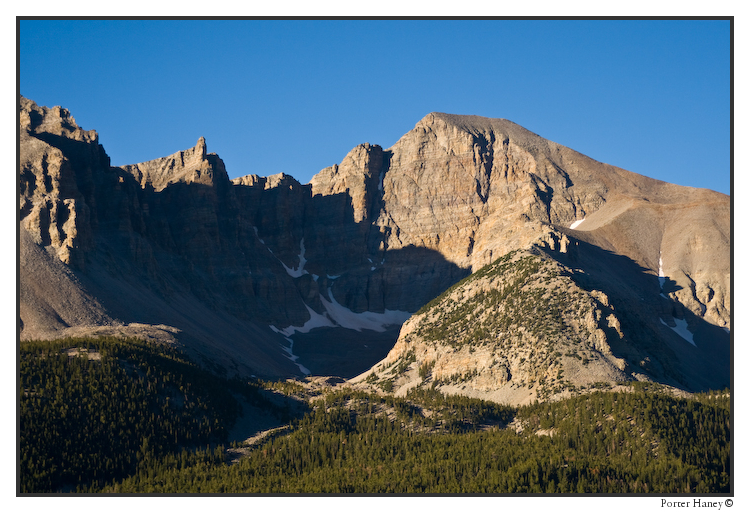 Wink wink, it's Nevada's only glacier.  If you can even call her that.
The path of least resistance would follow from the saddle to the right, up and to the top.

On the way up we found another thing Great Basin is famous for — Bristle Cone Pine Trees.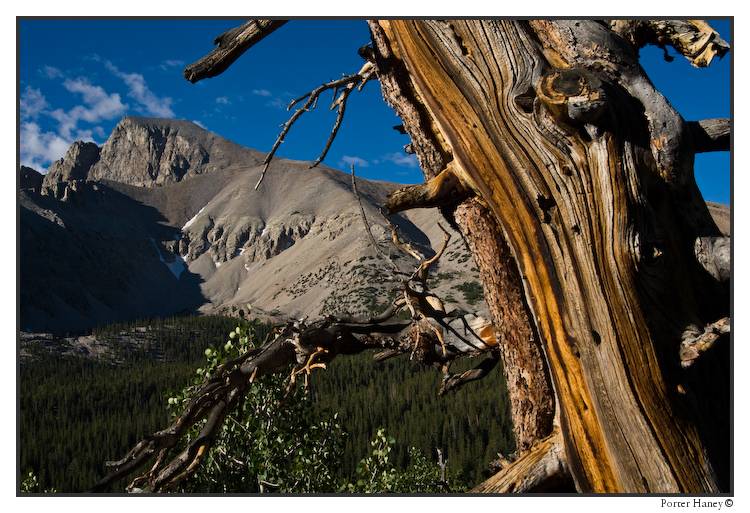 They happen to be the oldest living single trees on the planet.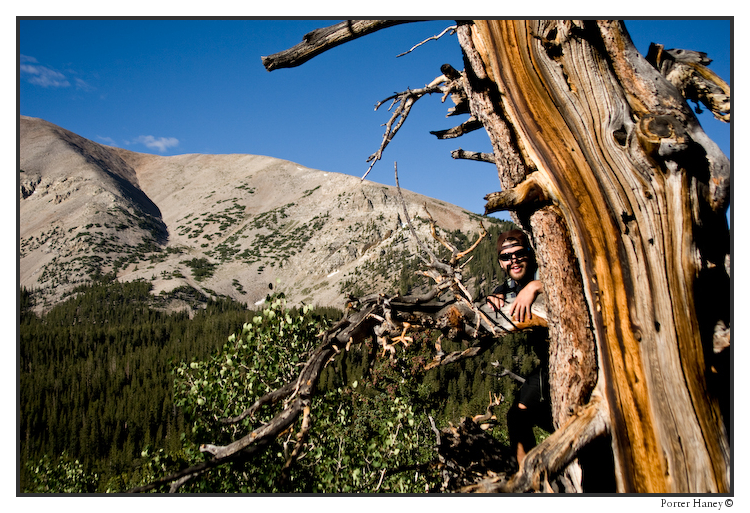 Just because you're old doesn't mean you can thwart Dwyer's smile,  nor his multitude of bushwhacking techniques.
---
Read about the author:
Porter Haney
---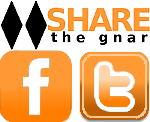 11 Comments
Please consider visiting our sponsors.
Leave a Reply