Great Basin
August 10, 2010
We gained the ridge of this massive choss pile, and decided we'd see if string cheese would still peel at the lofty height of 12,000 feet.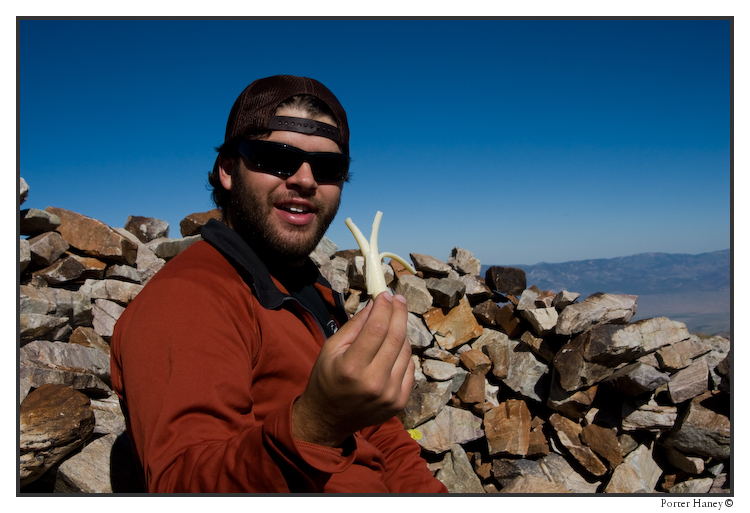 Not a problem in the world.  Dwyer even went as far as to say he could peel 'er at 24,000, with dexterous gloves on.
We climbed and climbed, passing an old fellow from Japan, and a school teacher from Montreal.  Konnichiwas and Bonjours were exchanged.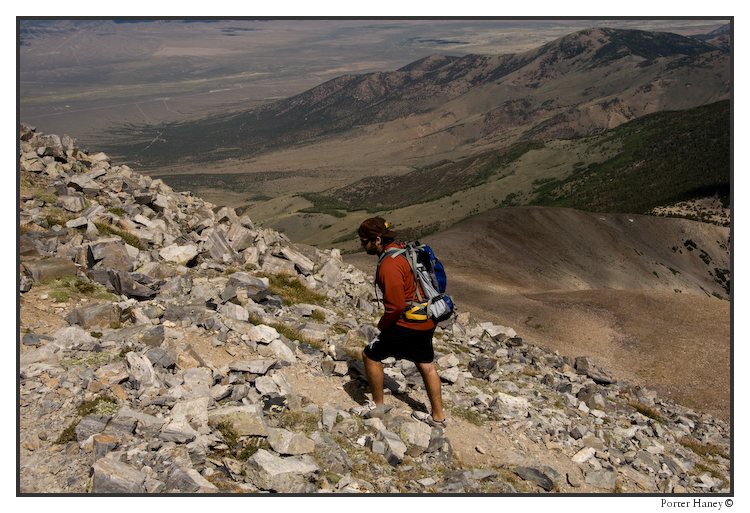 We gained the summit, where the wind was whipping so forcefully that it slicked my hair into a news anchor dew, and made me stand up tall.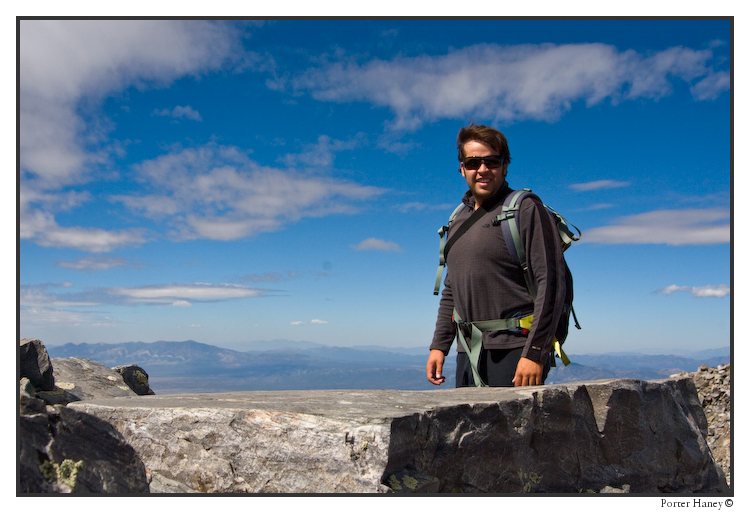 We hunted down the summit register, but the Post Master General said we were not to leave any remarks unless we had a stamp to accompany them.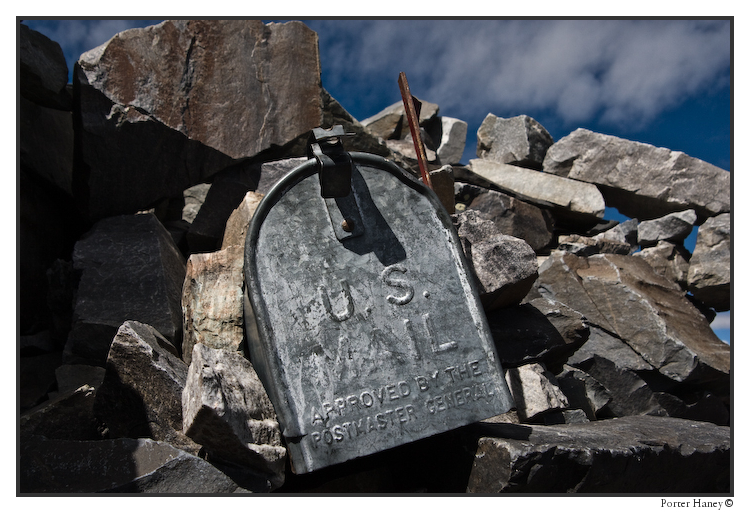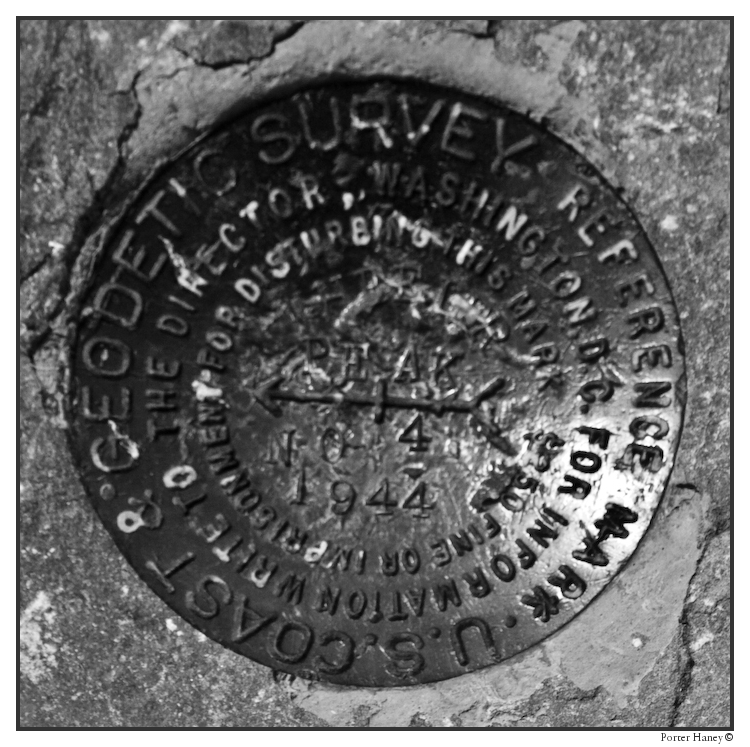 We found 1944's summit marker.  Looks about as good as the day it was sledged into the summit cone.
---
Read about the author:
Porter Haney
---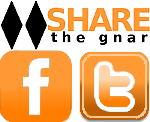 11 Comments
Please consider visiting our sponsors.
Leave a Reply