Post-Storm MRG
January 6, 2010
While Allen was out shooting video, and I was working, this is what Burlington looked like: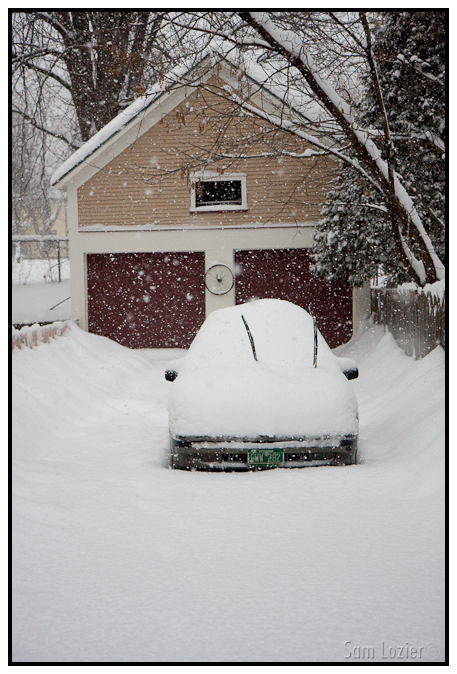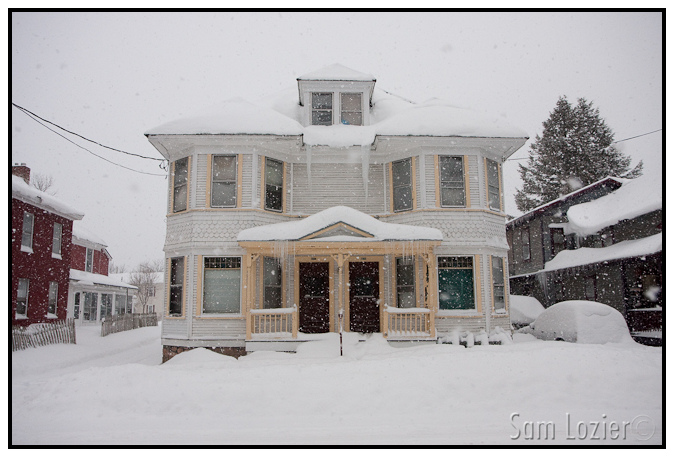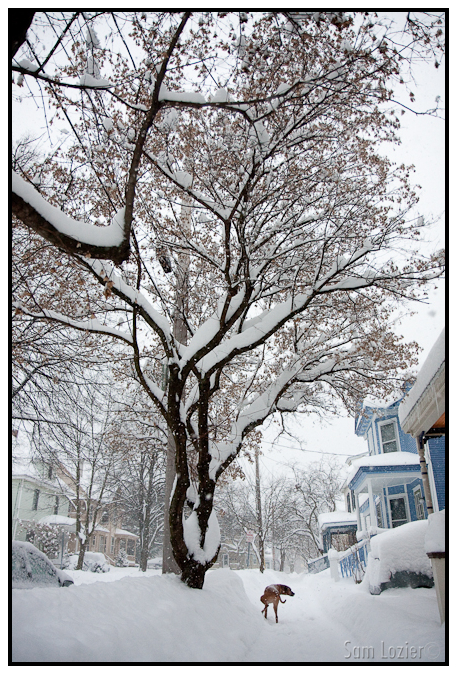 Dave (a coworker of mine) and I couldn't take being inside for another day, so as the storm tapered off, we met up with Allen for a day of exploring Mad River. This was my first day riding lifts this season, and WOW did I get all the wrong muscles in shape this fall by hiking everywhere.
We arrived before the lifts had started up, so we hiked the first lap. Here's Allen skinning up a groomer on his Praxis powders. A definite case of the wrong tool for the job.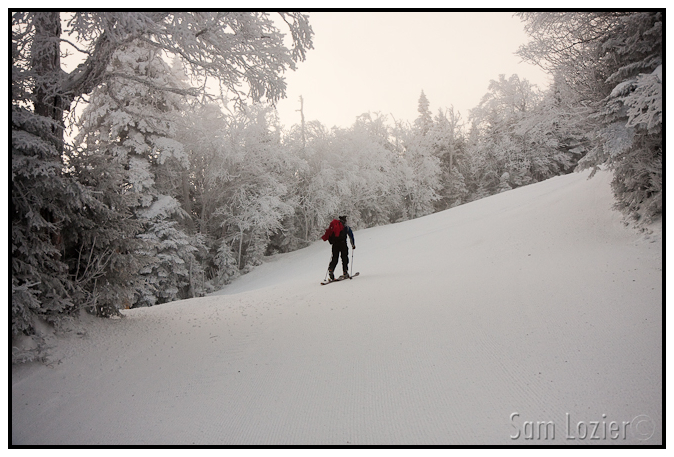 We rolled the dice and took a guess on which side of the mountain the wind had destroyed. We chose wrong.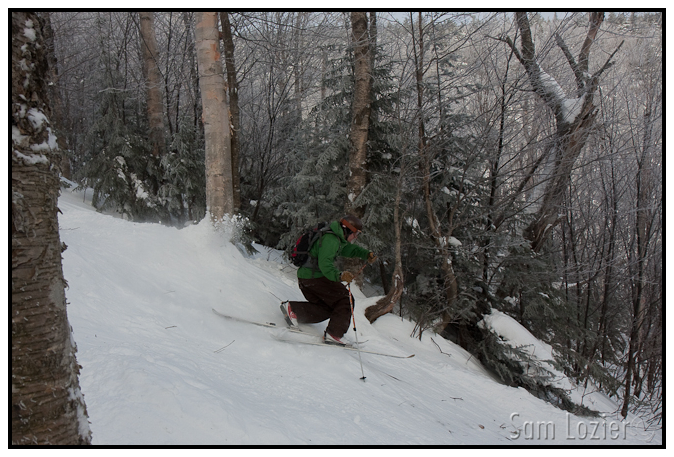 For our second run we took a spin up the double and found some fun stuff.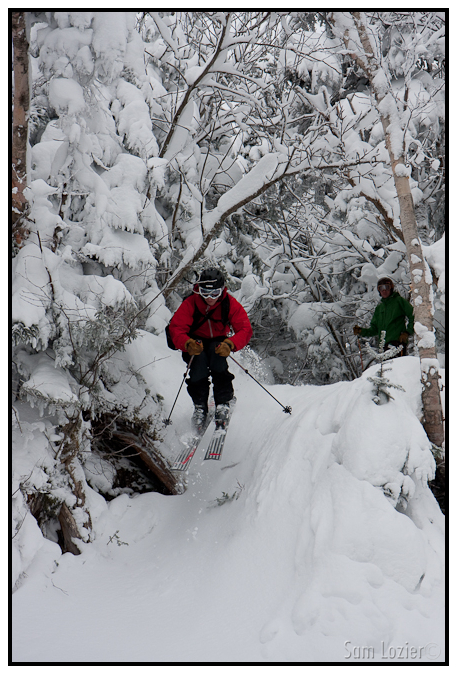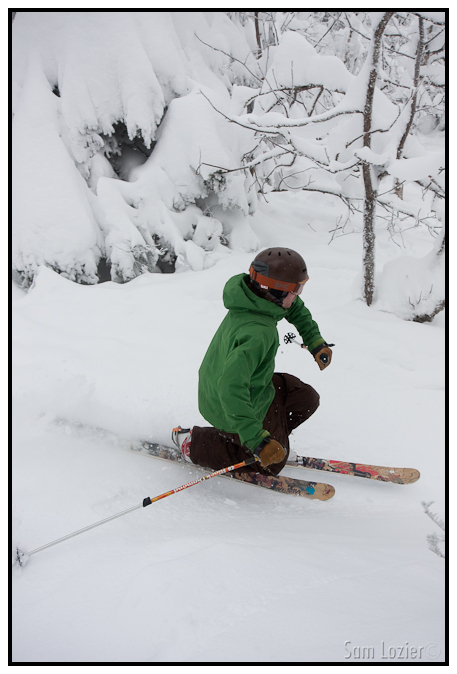 Dave, bouncing through the pillows.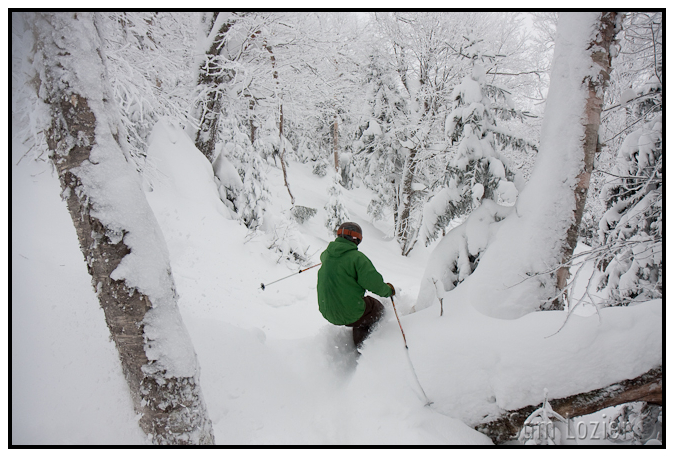 ..and off some ice.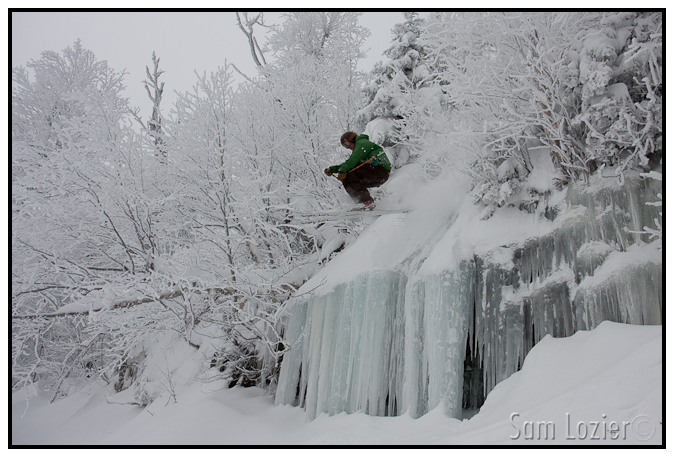 This will make a cool sequence if I can find time to put the rest of it together later.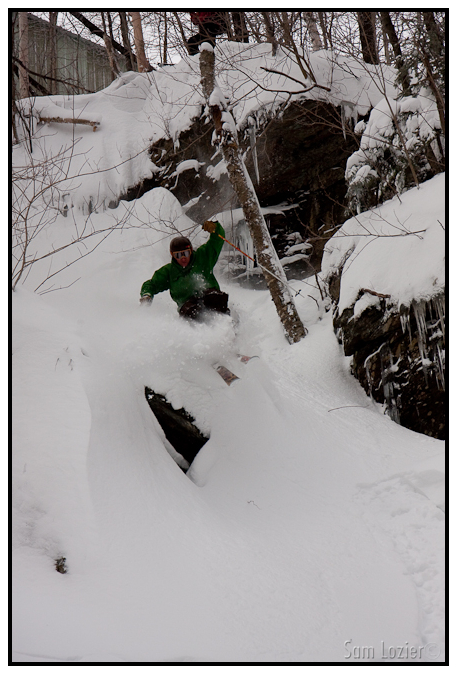 Allen, enjoying not hiking for turns.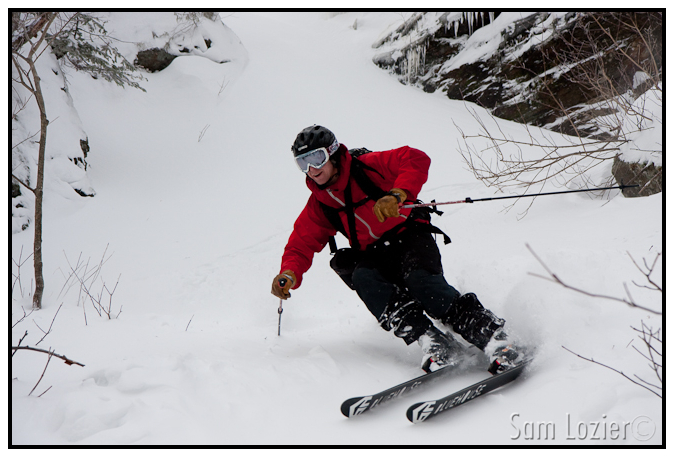 Dave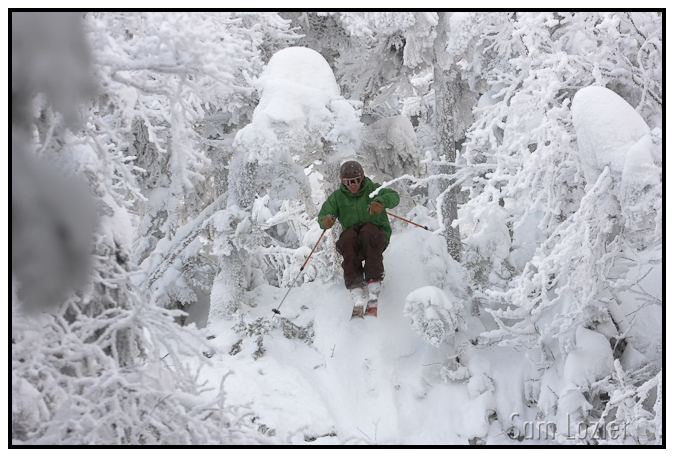 Allen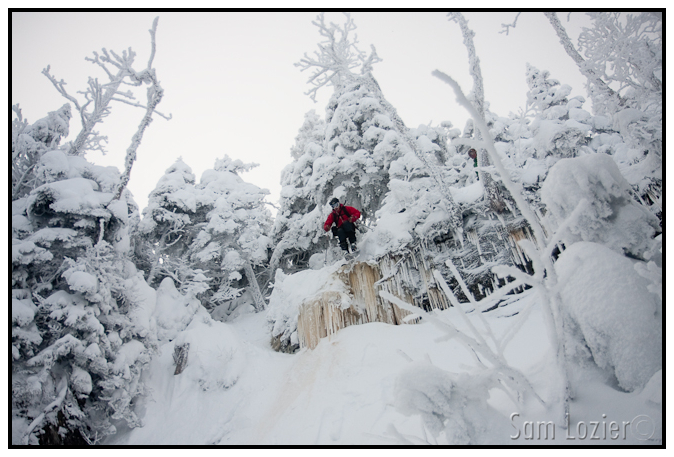 Dave, through the wish bone.

Not bad for storm day leftovers.

"The Point"

"hmmm, this isn't as snowy as the rest of the place"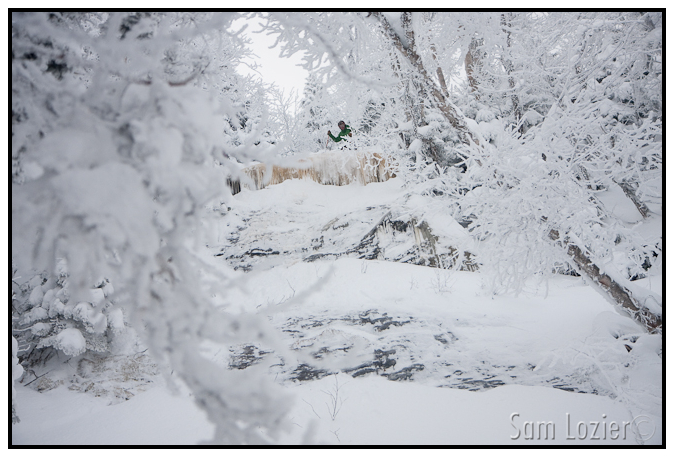 "Probably safer to just skip the middle pad"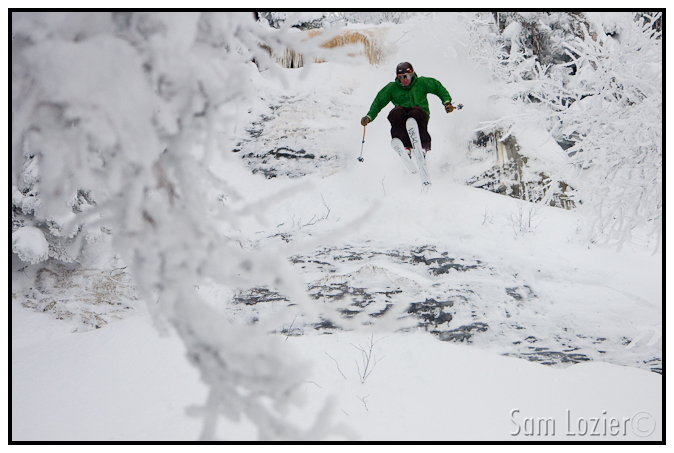 Allen agreed.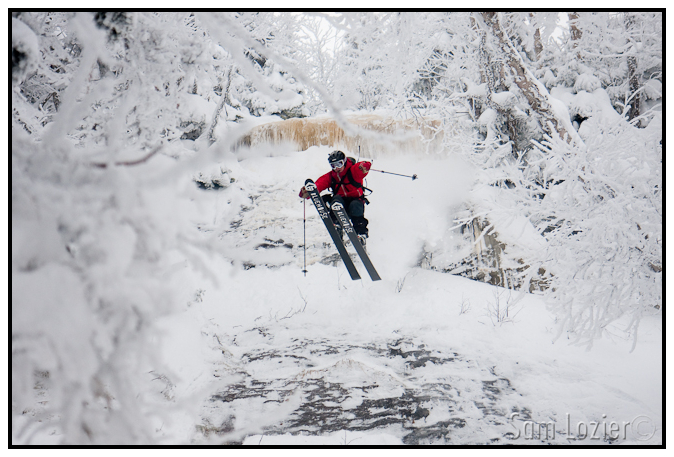 Now that I'm late for work, lets get down to the car quick!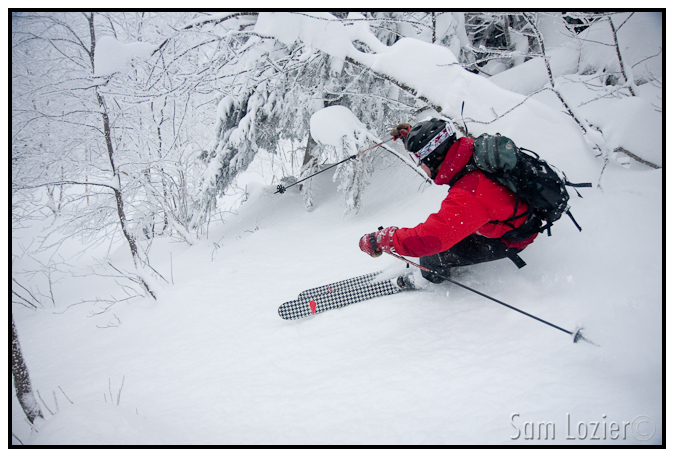 A great first day of riding lifts for the season!
---
Read about the author:
Sam
---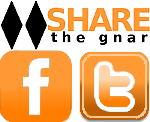 One Comments
Please consider visiting our sponsors.
Leave a Reply