Wind River Range, WY
September 13, 2010
This is part one in a multi part series on the Green River. One of the largest, yet under promoted, rivers of the west. This series will encompass the green river from it's genesis in the Wind River range of Wyoming, to its confluence with the Colorado in Canyonlands National Park, near to Moab, Utah.
Here's a quick history (err geography) lesson, for the academically inclinded. The Green starts in central WY, in the Wind River range and is supplied by the range's many glaciers. The headwaters of the Green happen to be very close to the tallest mountain in Wyoming – Gannett Peak (34 feet taller than one of WY's more famous peaks).  The Rocky mountains might have made the west famous, but it's the west's water that makes it flourish.
Ask most westerners about a river, and they'll immediately start into the virtues of the Colorado.  When in fact, the Green and Colorado have very similar volumes at their confluence (6,100 cu ft/s) and the Green drains a land area 70% more extensive than that of the Colorado before their confluence.  Before 1920, both rivers were equally popular throughout the states, with the Green and Colorado assuming the name of the Grand River once they met, thus preserving their individual luster.
In 1921, congress decided it was time to give the entire river, one name, and thus the Colorado took charge, much to the chagrin of Wyomingites and Utahans.  The Green still plays second fiddle to the Colorado.
Despite it's lesser popularity as a river, the mountains that create the Green River drainage are some of the burliest, baddest peaks to grace the lower 48.  And, as water is most useful to Famous Internet Skiers in its frozen state, they also form some of the largest glaciers outside of the U.S.'s pacific coast.
The following story is of five fine gentlemen who decided to traverse the range from north to south, heavily laden with liquid spirits, fishing poles, and Famous Internet gusto.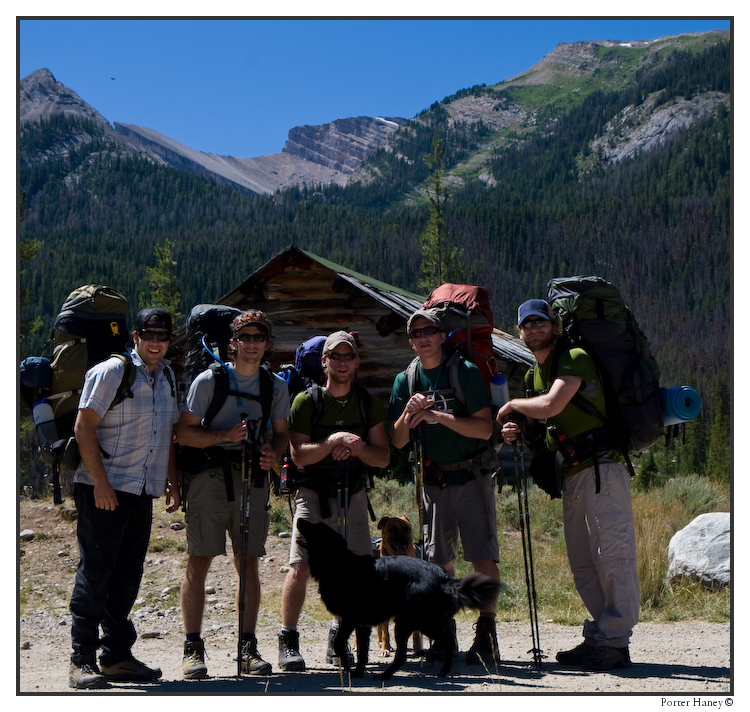 (Porter, Anderson, Whooper, Bob, and Mark, from left to right.  Dogs: Marley the fox like sheep dog, and Tank the yellow lab mix.)
We started out at Green River lakes, with 5 guys, 2 dogs, 4 pairs of chacos, loads of smiles for passing female hikers, 60 lbs of food, plenty of gear, and many libations.
---
Read about the author:
Porter Haney
---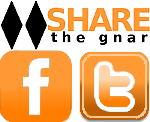 9 Comments
Please consider visiting our sponsors.
Leave a Reply