Unofficial Opening Weekend at Stowe
November 30, 2009
We skied a GLORIOUS Chin Clip to the Midway Lodge. The entire trail was immaculate conditions save the last 500 vertical feet or so which turned into the slop that was visible from the parking lot earlier in the day. Allen enjoying Chin Clip in perfect shape.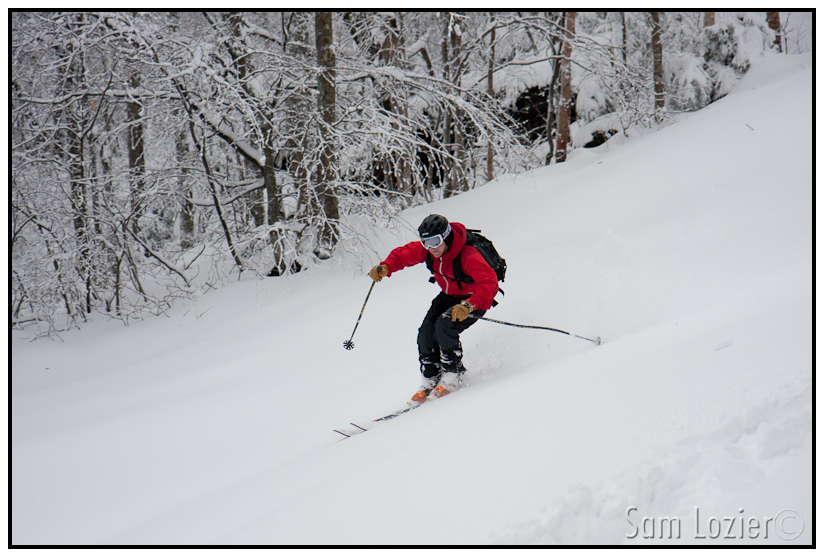 What is it about spread eagles? They were fun when I was 8 and still fun now, Allen clearly still enjoys looking silly.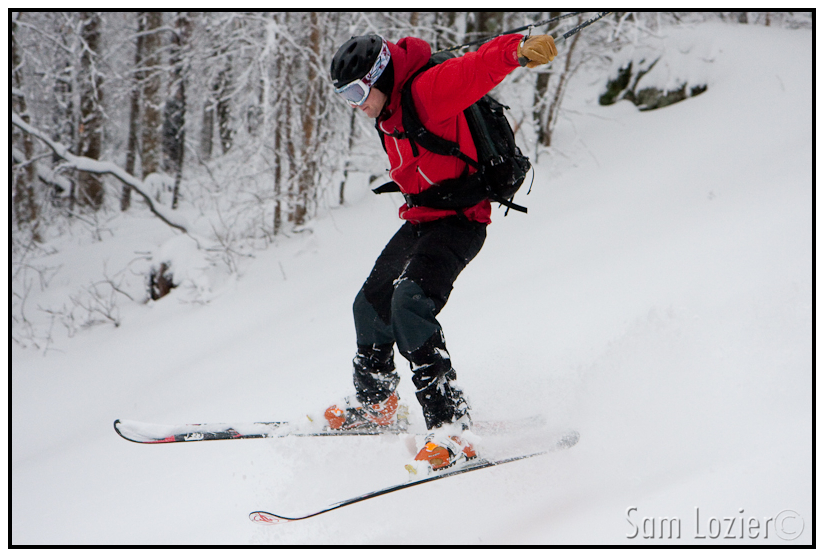 K_C had some fun as well.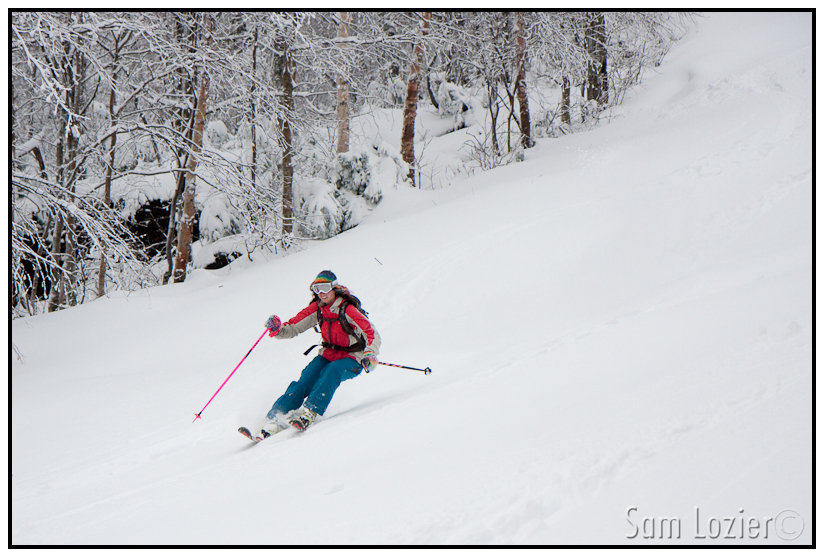 There goes Allen again… wait.. oh that's Ben, nevermind.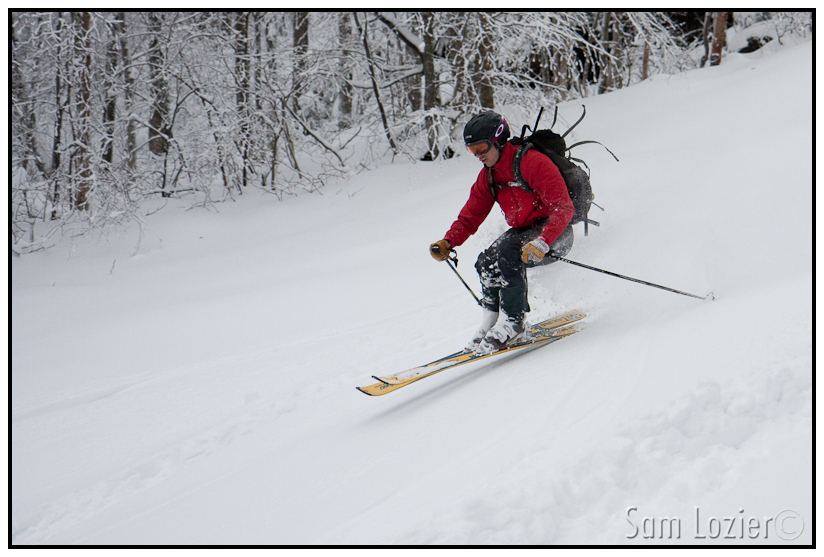 And there goes Ben, I mean Greg.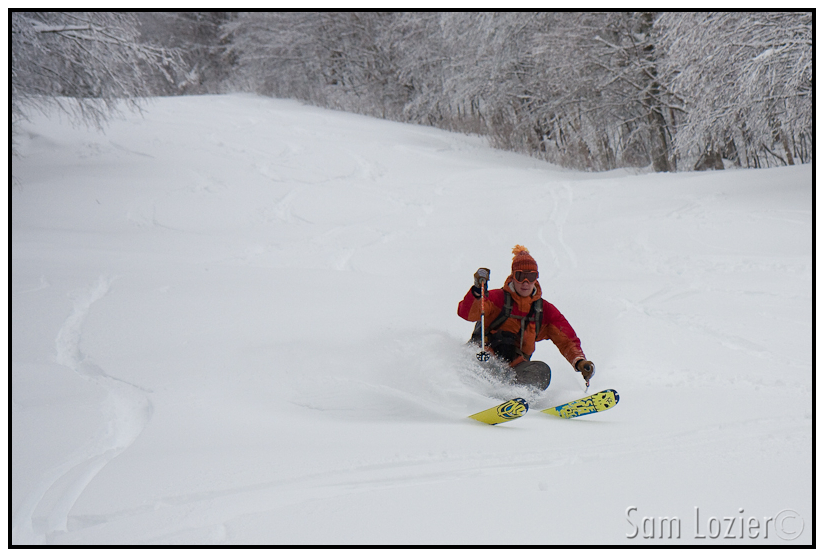 I met Ben (I've Seen Black Diamonds) at the Midway Lodge lot, and picked up my new skis which I mounted in the parking lot, and used for our next lap. Now that I was on Dynafits I was empowered! KC felt the burden of the Fritschi on our second ascent of Nosedive: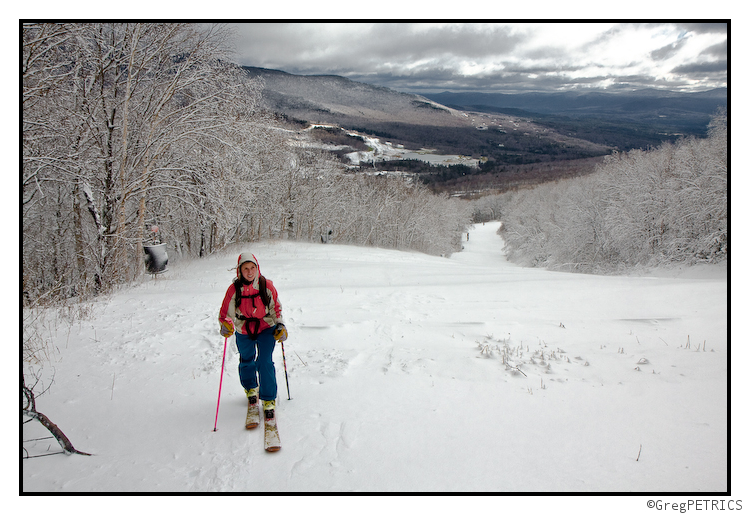 ---
Read about the author:
Greg
---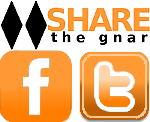 31 Comments
Please consider visiting our sponsors.
Leave a Reply