Unofficial Opening Weekend at Stowe
November 30, 2009
We headed home, and produced a monumental meal of pasta, garlic bread and sauce which was 1-part-can-of-tomato-sauce and 2-parts-1-pound-of-beef. We slept extremely well, and then woke up early Sunday to do it all again!
Sunday Sunday Sunday! With the first real day of shoppi… I mean skiing out out of the way, and with the crowds having abated, we debated heading to Cannon Mountain to check out reports of 14-18″. However when we saw that the snow stake high atop Mt. Mansfield was reading 20 inches(!), we decided we could content ourselves with a second filling.
We got to the Ski Capital of the East, Stowe Mountain Resort around 8:30, to find that another inch or two had either fallen, or blown over the ridge last night. Although it was fall in the valley, life in the mountains was full on winter. Jonathan S. couldn't agree more, and popped out of nowhere to join us. After a bit of contemplation of something truly dumb, we set an agenda for a tour of the Front Four. We ascended the Nosedive expressway to the Front Four freeway at a good clip.
Jonathan getting it started on National. Tell me he doesn't look like Dick Durrance!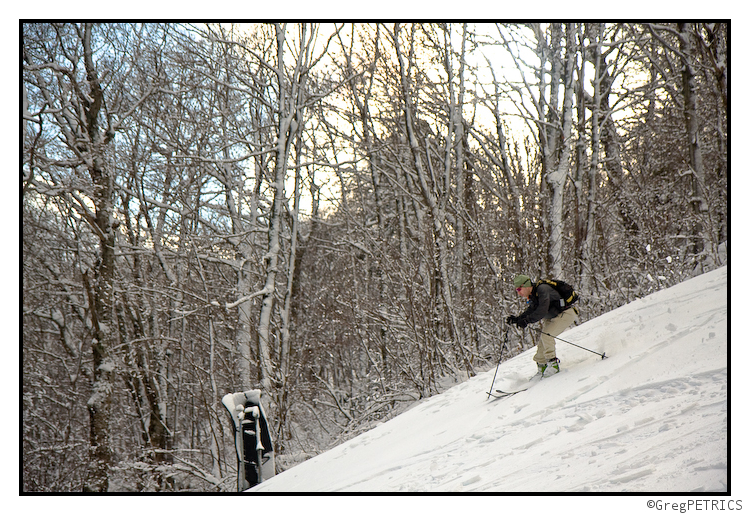 Allen giving it.

Ben… same…exact…spot. It was like these guys were on a race course or something… or liked ruts.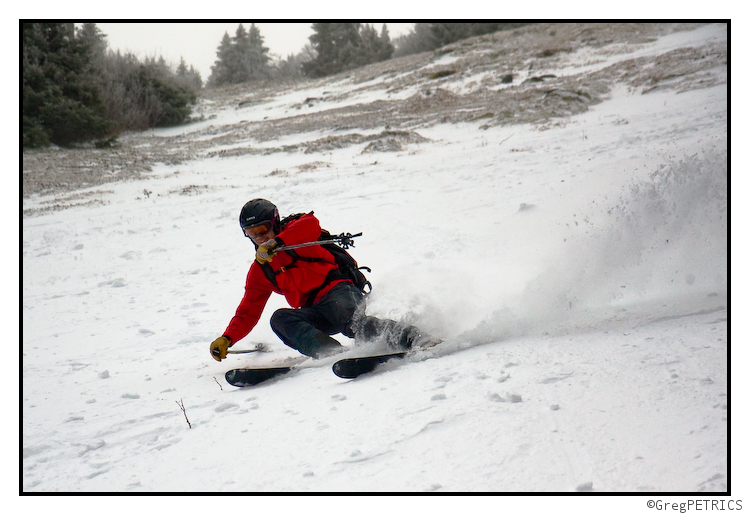 This kid's name was actually Max Hammer. He liked ruts too.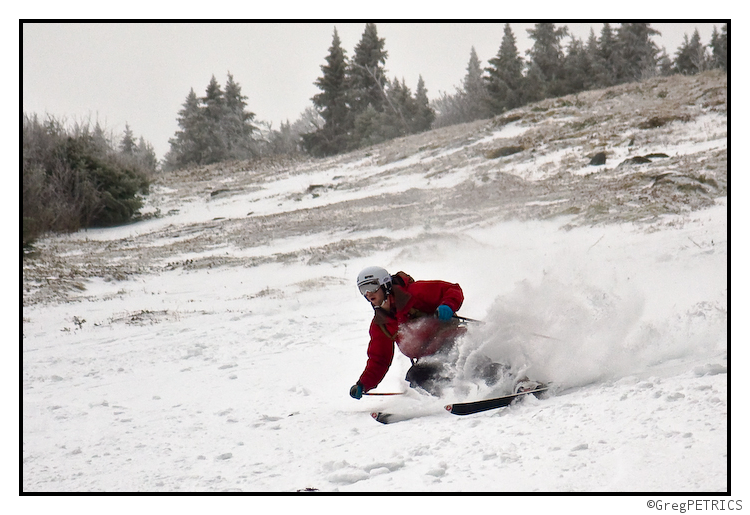 Finally KC takes a different route down National.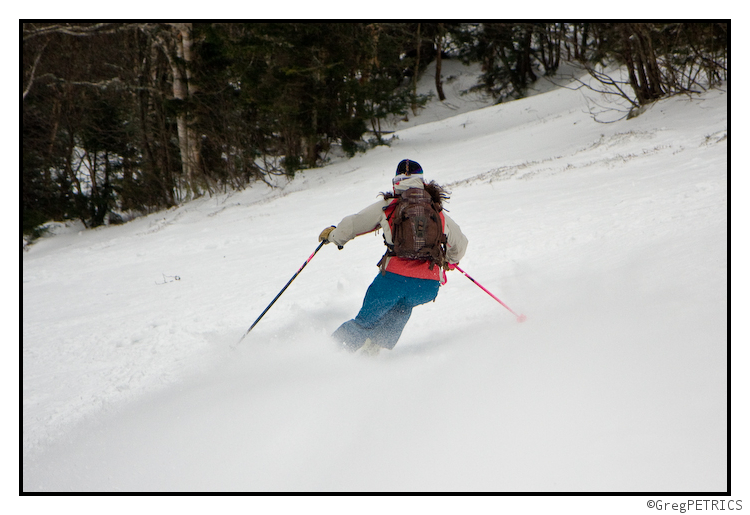 ---
Read about the author:
Greg
---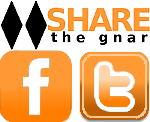 31 Comments
Please consider visiting our sponsors.
Leave a Reply