Unofficial Opening Weekend at Stowe
November 30, 2009
Ben lower down.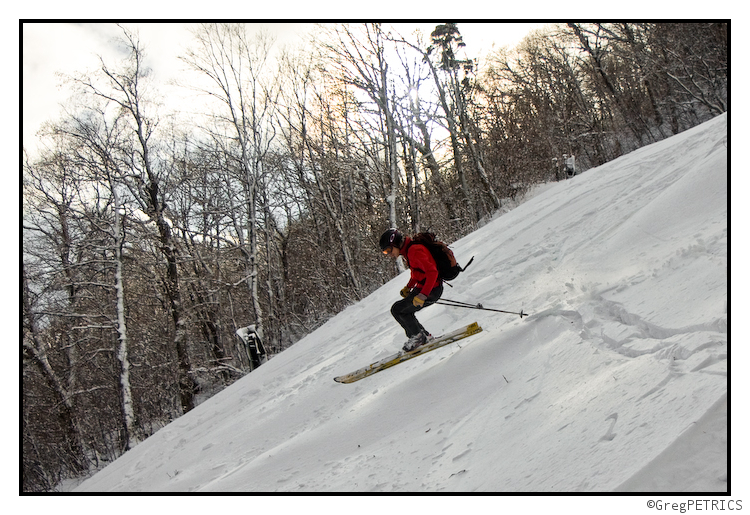 KC on lower National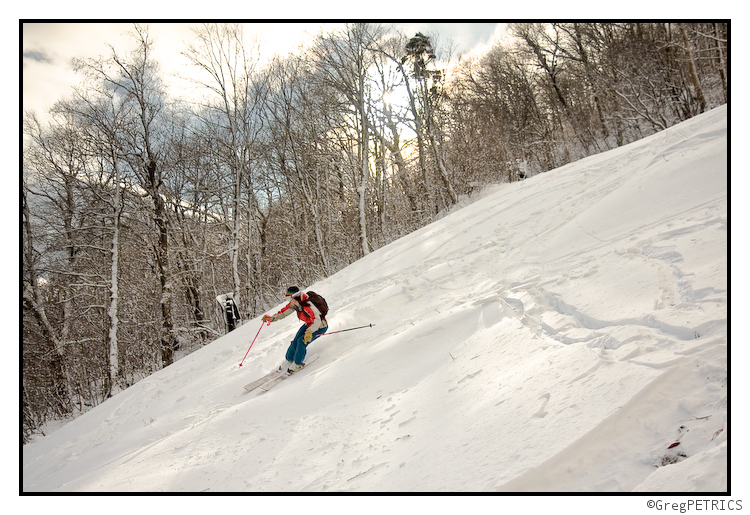 Max Hammer(ing)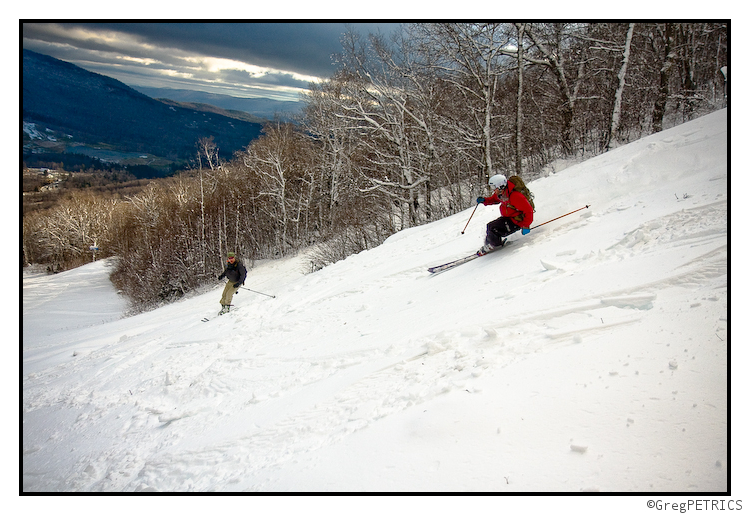 We then met up with the Nosedive Expressway, and made our way to the top for a Goat lap. The team today was unreal on the up. Jonathan was already on his 5th lap (did you break 10K feet?), and the rest of the crew was powering too. I had to stop for a spot of tea on the switchback section of Nosedive to keep it real.
After a quick changeover up top (necessitated by my tea break) there was a Ski-VT L rendezvous of sorts, and TEO joined our crew to risk a descent of one of the SCARIEST TRAILS IN THE WORLD… THE GOAT!
TEO goes "BLEEEEEAAAAAATTTTT!!!!" (that's the sound a goat makes… nothing more)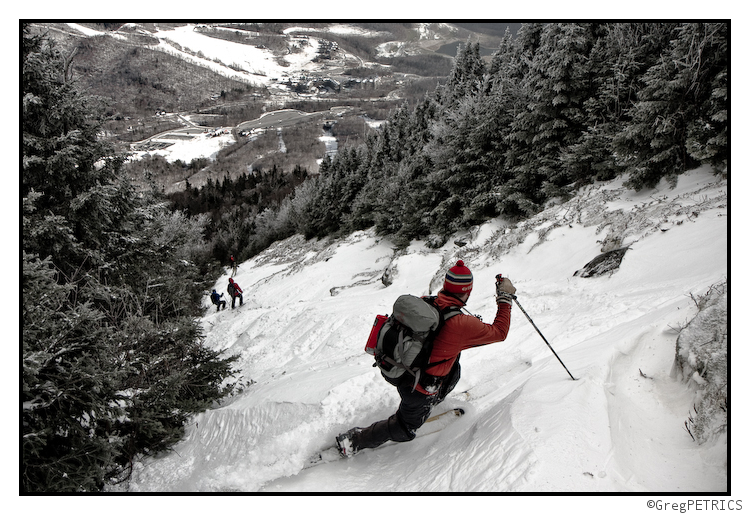 Later down KC and I parted ways with the crew, when they decided to make one last upper mountain lap. We then faced a decision.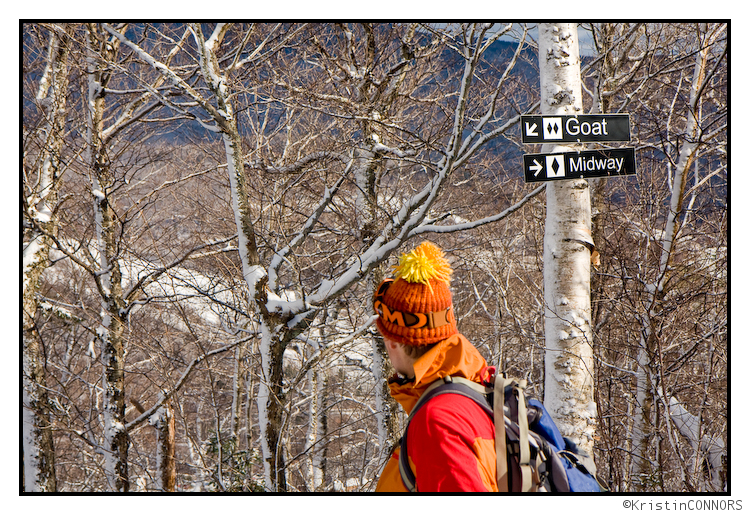 One of the scariest trail on the earth? Check! 20″ at the stake? Check! Questionable sanity? Check!
CHARGE!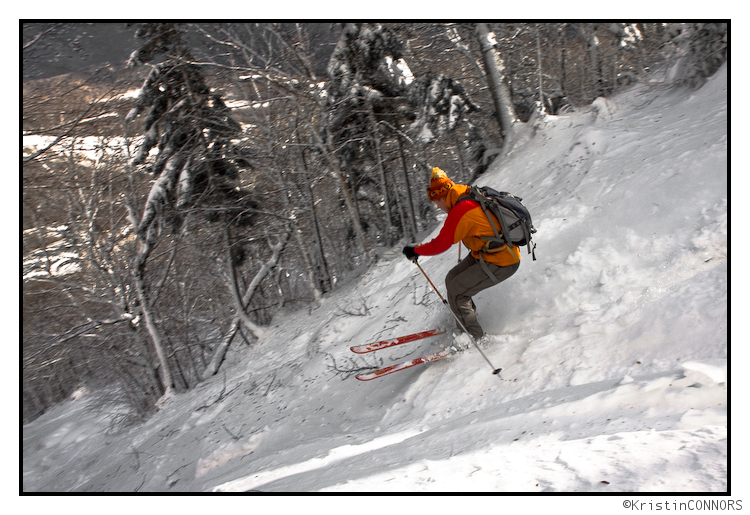 In the end, what a great way to "open" Stowe unofficially. I want to personally thank our weather team for a job well-done, and for spirits well-lifted. See you out there!
(captions on all photos by the photographer)
---
Read about the author:
Greg
---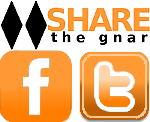 31 Comments
Please consider visiting our sponsors.
Leave a Reply