VTah Part III — The Most Unreliable Great Snow on Earth!
December 14, 2009
After a glorious first half of a run, Greg and Kristin met up with Allen and Sam near the single chair mid-station. The clock was ticking and Sam, KC and Greg were all supposed to be hard at work in VT, not skiing pow in VTah. With a tear in our eye we all raced back to the cars, planning to high-tail it to work and leave Allen to hitch hike his way back to VT. Soon though, "I HAVE to get to work" turned into "I SHOULD go to work", and a few frantic phone calls were placed. K_C had big things planned for her day, and was forced to head in, but Sam was able to get an excused tardy due to a bad case of white lung. (Thanks Bobby!). By this point, other cars were starting to pull into the lot. There was plenty snow to go around, but we all needed another lap.
We weren't the only people excited to ski on Friday.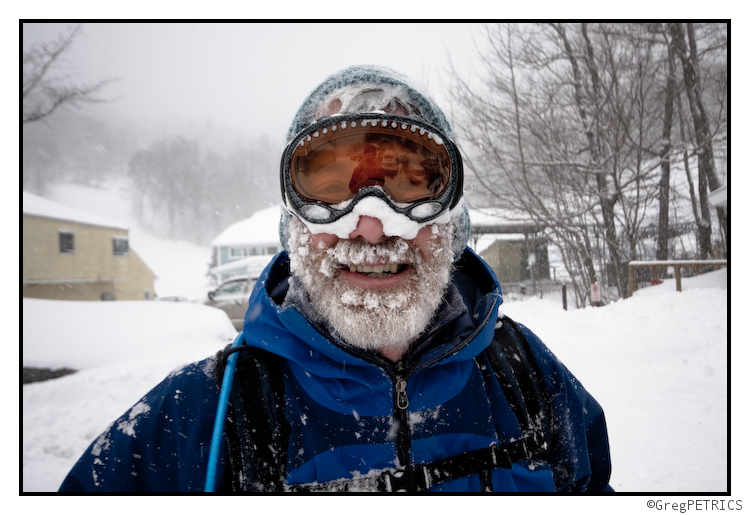 After racing back up the hill, and refueling in the Stark's Nest, we made our way over to the aptly-named Paradise. We could hardly contain ourselves as we dropped into this classic run.
Allen

Sam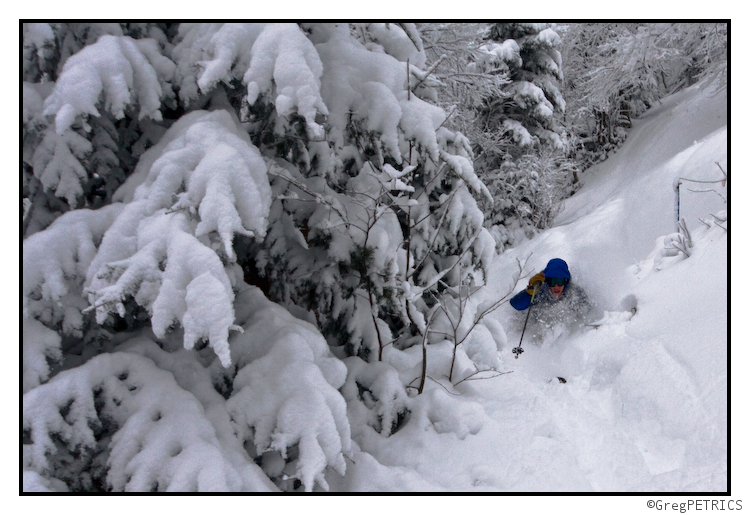 It was just too fun to slow down.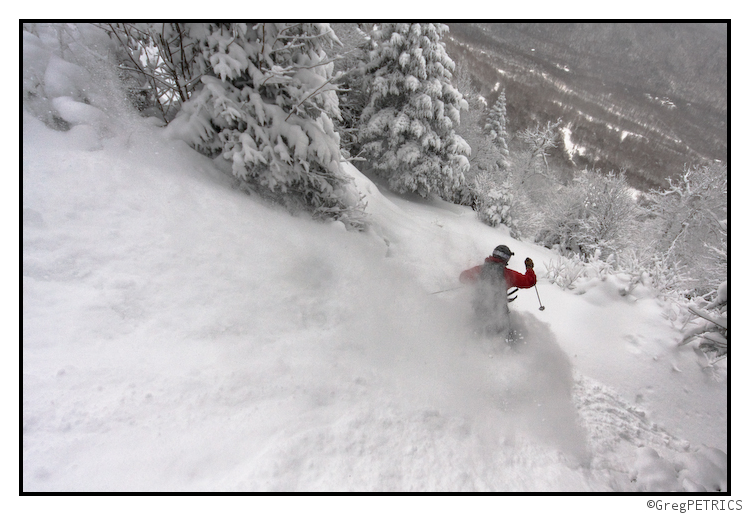 In fact,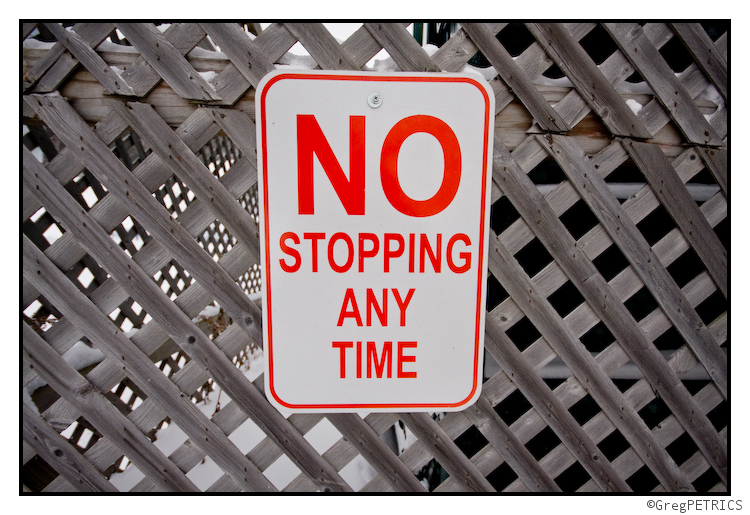 At this point you probably want to see what it was like to actually move through this stuff. Here's Allen's POV video of the experience.

---
Read about the author:
The F.I.S.
---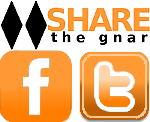 46 Comments
Please consider visiting our sponsors.
Leave a Reply