VTah Part III — The Most Unreliable Great Snow on Earth!
December 14, 2009
Wheee!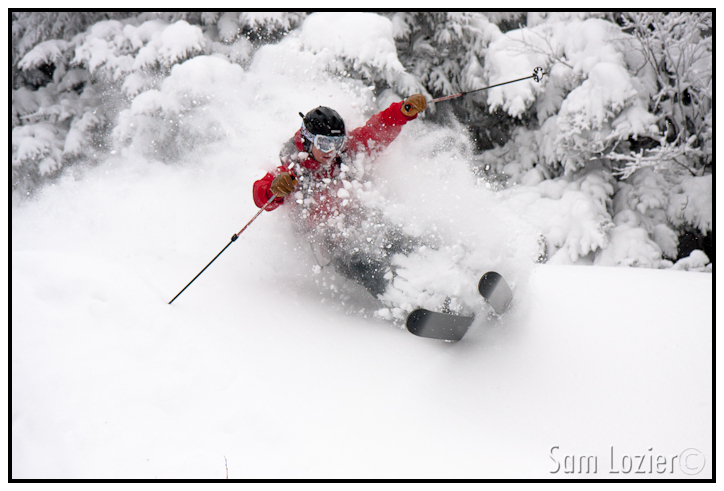 That soulful connection that ties the two legendary ski areas together, runs deeper than banning snowboarders and limiting snow-making. Whether its Alta's skiing cowboy, or the hoards of patchouli-soaked free-heelers at MRG, both ski areas are home to a seriously quirky local crowd and a feverish powder-rush on snowy mornings. It's easy to be cynical and jaded, and reminisce on how it "used to be before the crowds got here" (if you were actually there before the crowds), but the fact that both mountains can be tracked out by mid-morning on a week day is just part of the experience. If, by some random chance, you get a chance to ski Mad River or Alta at a leisurely pace, with a face shot on every turn, the day before it opens, you can rest assured that you just experienced something exceedingly rare and special.
In the end Sam, KC and Greg had to go back to work, Allen had to get some sleep after being up for 24 hours straight, and Mad River Glen had to return to Vermont.
A reluctant return to reality (skier: Sam).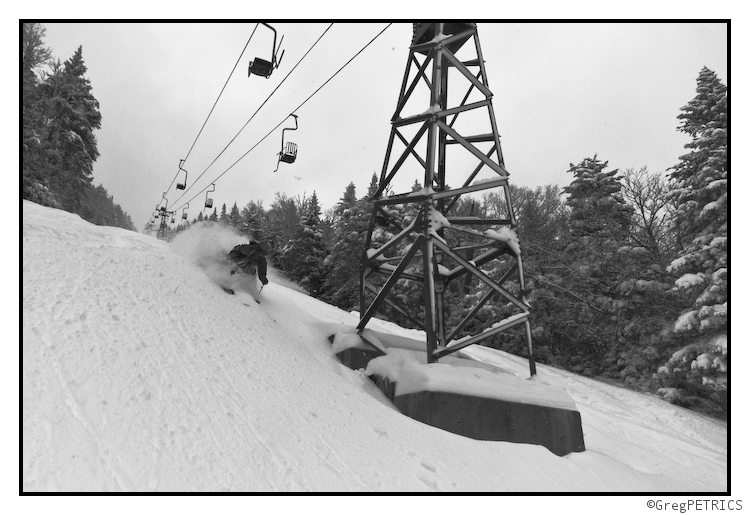 ---
Read about the author:
The F.I.S.
---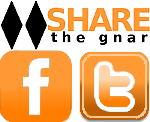 46 Comments
Please consider visiting our sponsors.
Leave a Reply