A PNW Summer- Part 1
September 6, 2011
Now that the summer is winding down, and many of us are starting to think of snow again, I felt that it was time to do a bit of a "summer recap". Allen and I have had a great summer exploring our home turf. Despite some disappointing weather, we've been out hiking skiing and climbing as much as possible.
May: After a successful ski of the Nisauqlly Ice Cliff on Rainier I was certain I was at the start of a great spring ski season. The weather had other plans though. May ended with a failed trip to the Olympics.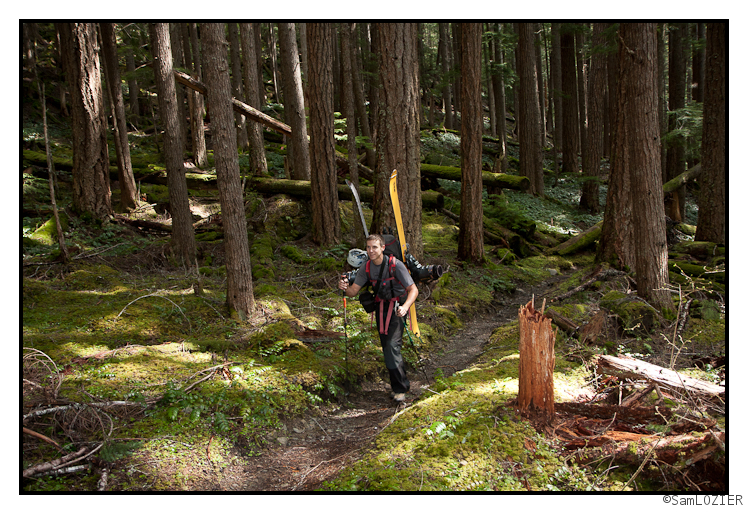 Allen, Tyler, and I set out to climb and ski a line on Mt Deception in Olympic National Park. We hiked 9 miles over washed out trails and snowy terrain, then cooked a nice dinner under clearing skies. Just as we headed to bed, rain blew in and didn't let up.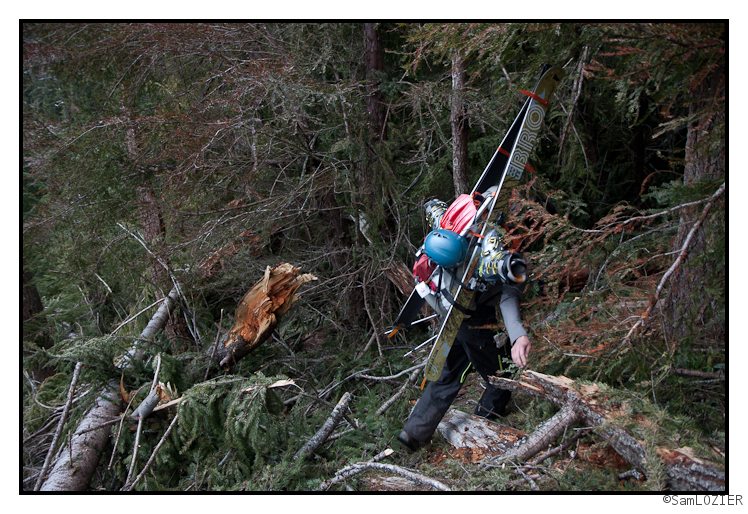 It was a little rough in places…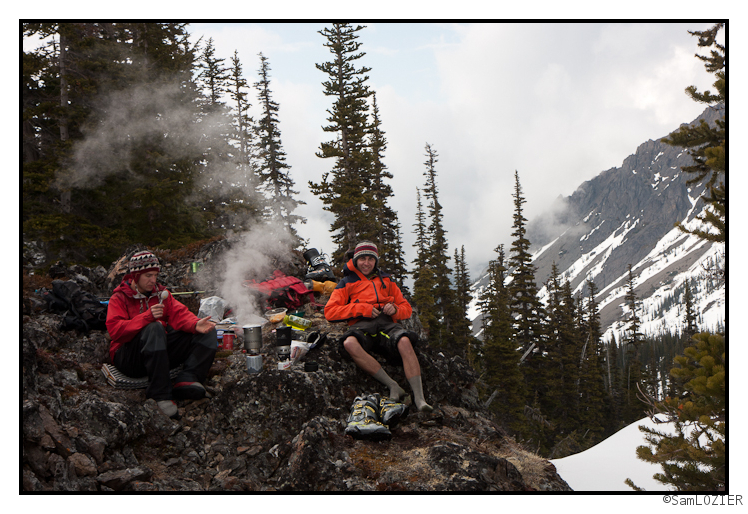 We had a great time sitting around cooking dinner and enjoying the first comfortable campsite of the summer.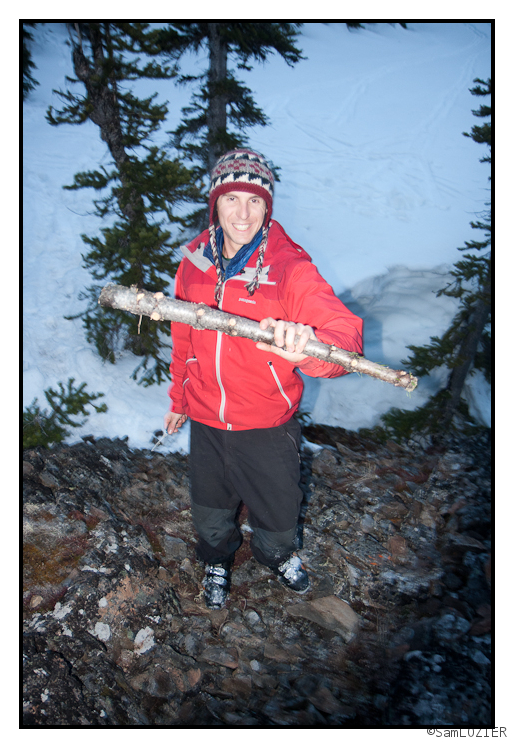 We were pretty sure that we'd have to rappel into the line that we wanted to ski, but we we're worried about finding something to rappel off of. Allen fabricated a picket. Eagle Scout…
Soon after that photo was taken Allen's smile began to fade. Rain pounded our tents through out the night, and we awoke to miserably wet weather. Without even having to talk about it, we broke down camp and headed out to the car.
June: June started with high hopes. I started the month by biking up to Canyon Lake park, a Whatcom County park that houses the oldest old-growth in the state of Washington; a stand of 1000 year old trees perched on a hillside in the foothills.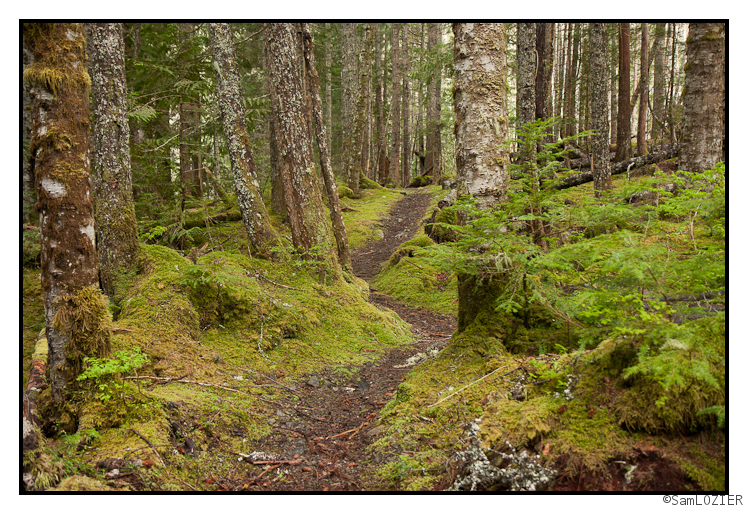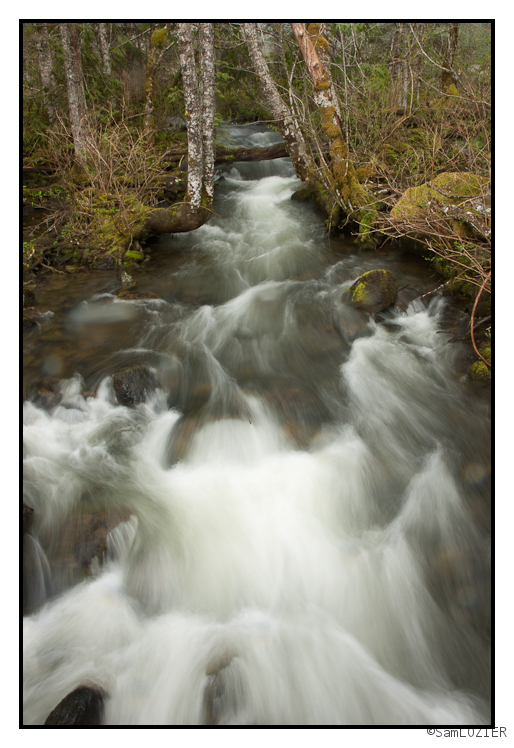 It was a gloomy wet day, and I was alone, but it was fun nonetheless. This park was part of a huge land aquisition by the Whatcom Land Trust, but for the last few years, access has been cut off by a washed-out road nearly 5 miles from the park.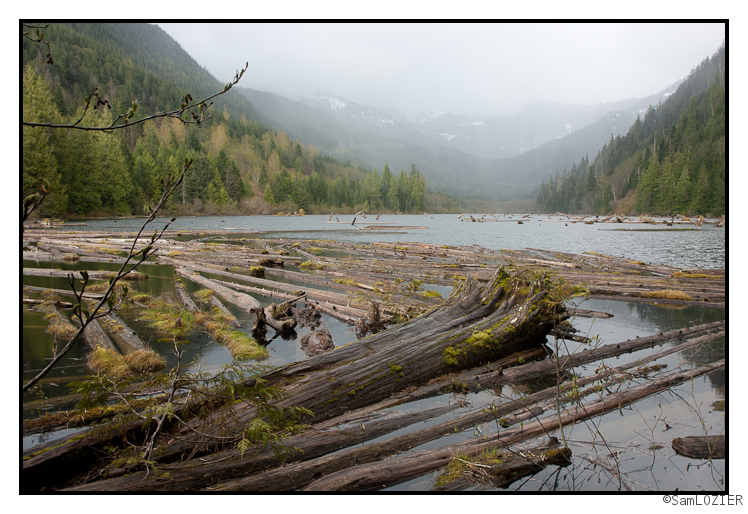 The fishing is supposed to be pretty great up here.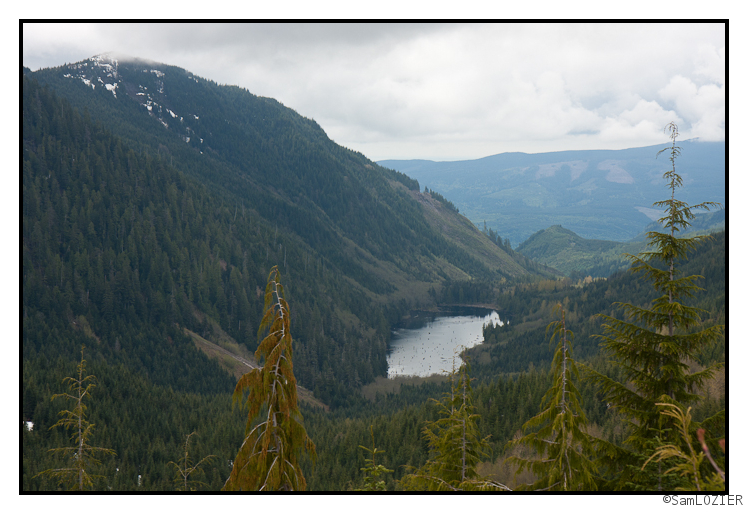 Mid- June had some clear skies, but I always seemed to be working on those days. I set out one afternoon to capture the sunset from the mountain behind my house though: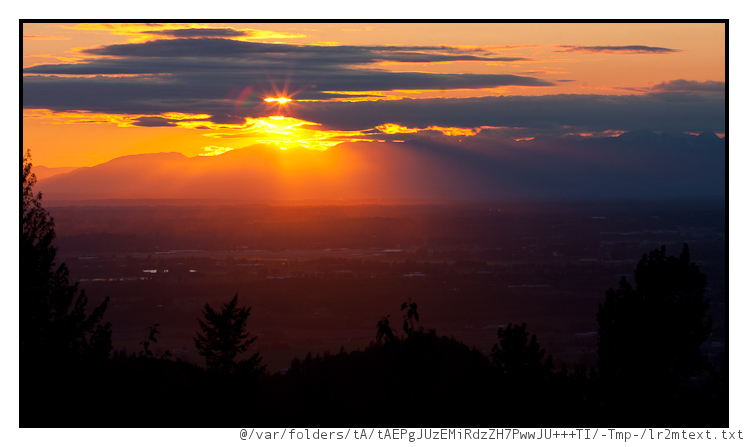 ---
Read about the author:
Sam
---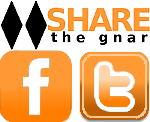 3 Comments
Please consider visiting our sponsors.
Leave a Reply