A PNW Summer – Part 3
September 10, 2011
August: At the beginning of August I headed out with Mason to climb North Twin via it's Northwest Ridge, a popular summer scramble.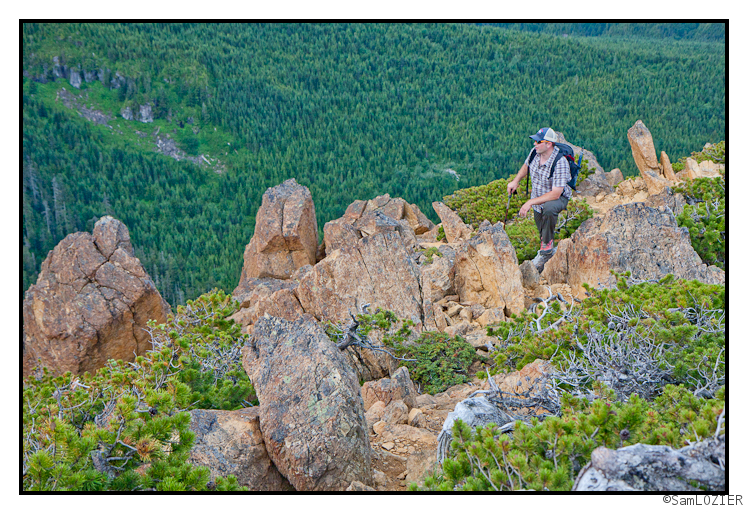 Access is a nightmare, but the views make it all worthwhile.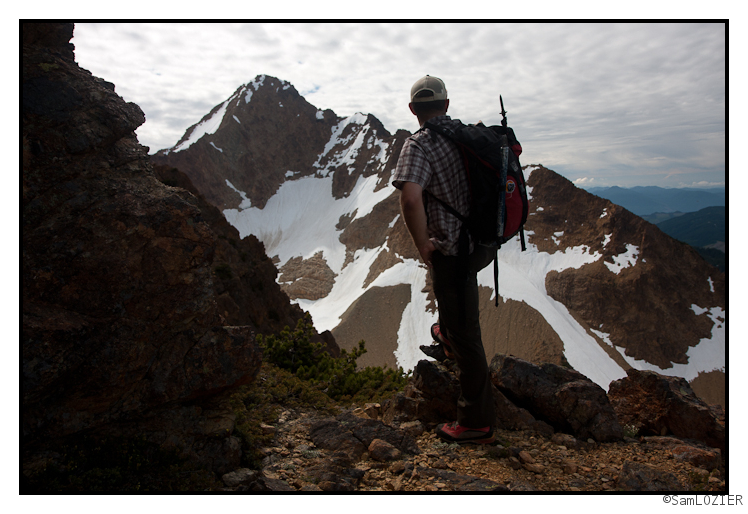 At times the route is much more of a climb than a hike.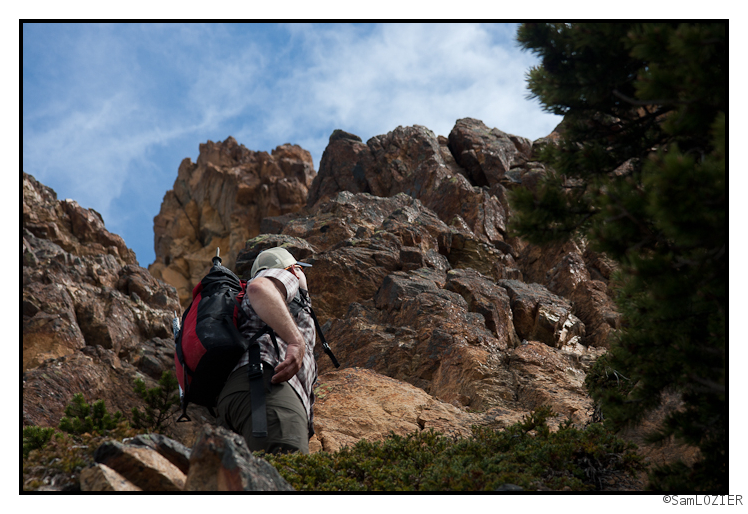 South Twin, from the summit of North Twin. One of these days we'll get out ther edo do the traverse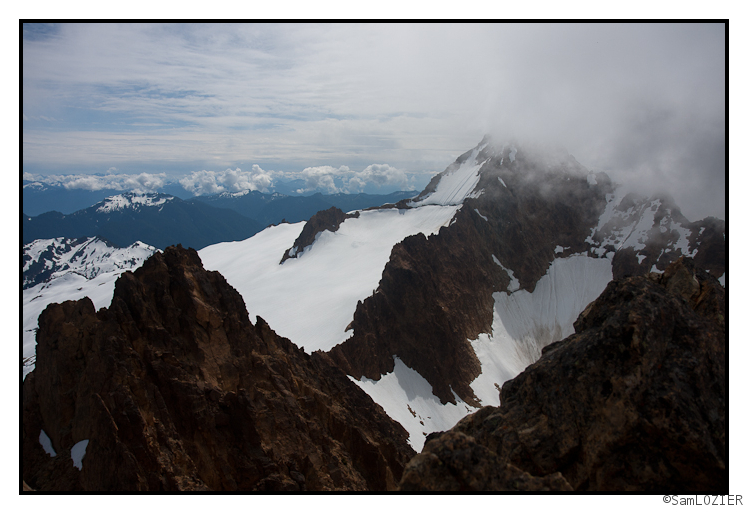 We had decided to descend via the North Face. It was clearly going to require some downclimbing before we could glisade.

Finally, we decided that the snow had reached a manageable angle.

Whee!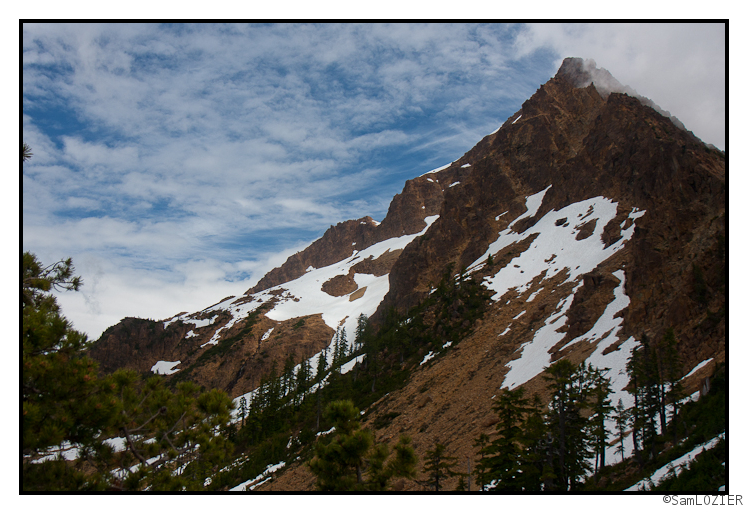 A look back at our climb.
… and that's pretty much a wrap. It was (still is really…) a great summer out here. The high alpine ponds are just starting to melt out enough to allow fishing, and the hiking trails are finally clearing enough to hike on. It looks like we'll get about two months of autumn weather before the snow starts to fly and we're back at it again.
---
Read about the author:
Sam
---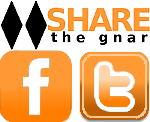 Please consider visiting our sponsors.
Leave a Reply