A Presidential Orbit
July 11, 2011
Planet Washington needs almost no introduction. It's busy, accessible, and a little bit out of control. I don't know if it's ostensibly good or bad, but I always kind of like it up there, even on its most "circusy" days. The carnival, in my opinion, is better to have on one peak in a concentrated fashion, rather than on all of them (e.g. the Blue Ridge Parkway). In addition, I like that so many different types of people can enjoy the experience of being up on such a beautiful planet who might not otherwise have the chance. I'll be the first to admit this planet isn't technically perfect, but what do you expect from a dog-tired presidential orbiter at the high point of his journey?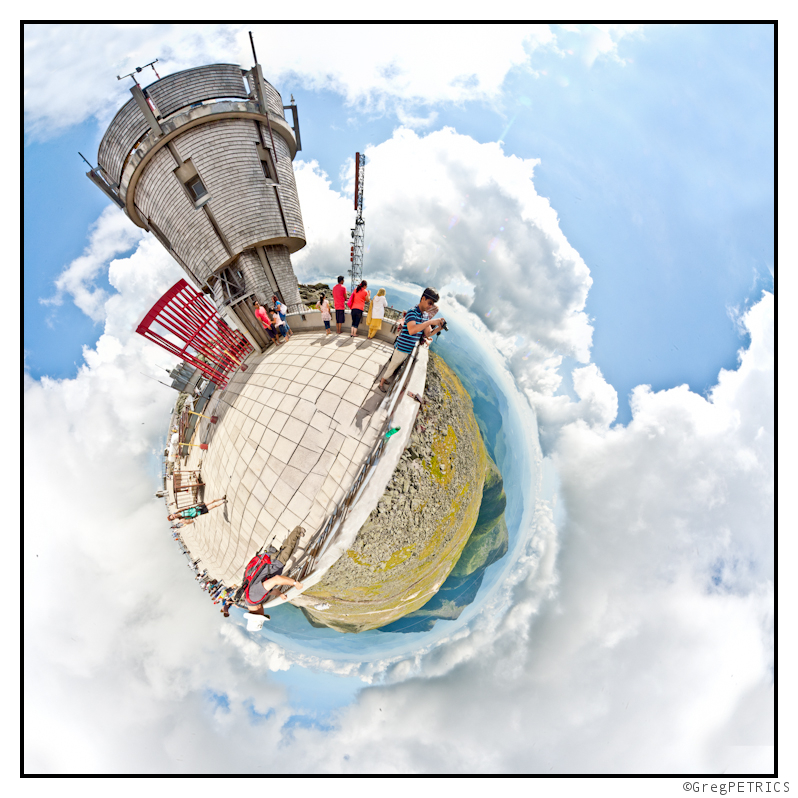 We chose the path of Crawford's Comet back down from the depths of Planet Washington. A steady stream of travelers made their way down to Lake of the Clouds. While the many hikers streamed in to the hut, and began to get their bunks in order for a nice relaxing evening in the mountains, we were just passing through barely past the halfway mark on our journey. We weren't on such a rigorous timetable however that we couldn't stop for a quick dip in the watery planet.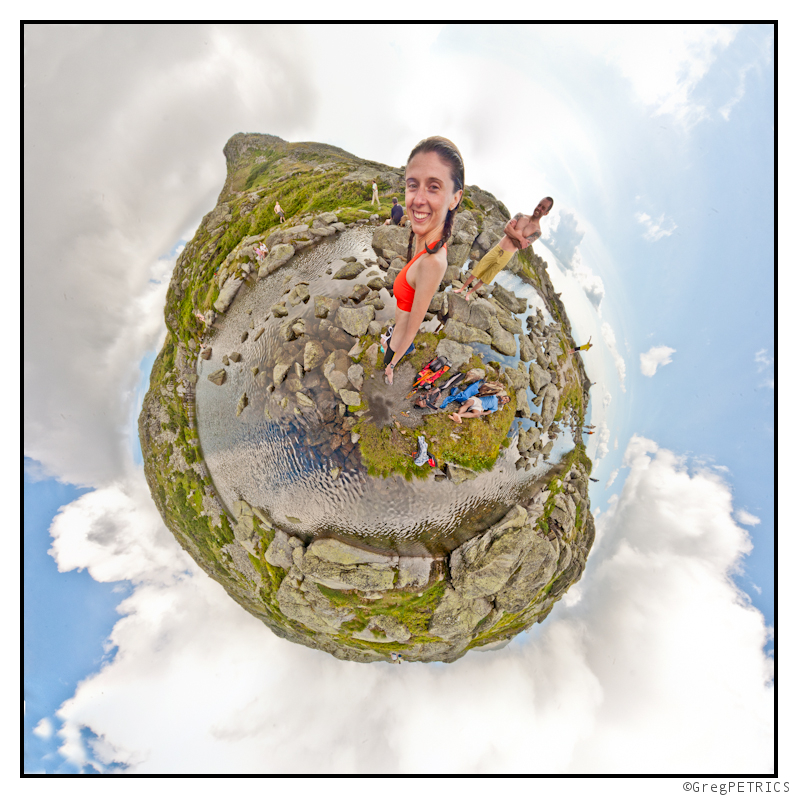 After cooling off in the crisp alpine lake, we hurried up to Planet Monroe. Despite the fact that you are past Washington, and feel that you have a mostly down hill journey, the view from atop Monroe is a stern reminder that there is still a good bit of distance to cover before touching down at Crawford Notch. You can see it for yourself stretching out at "10 o'clock" in the picture below. Christian might have cried a little when he caught site of all the distance that remained.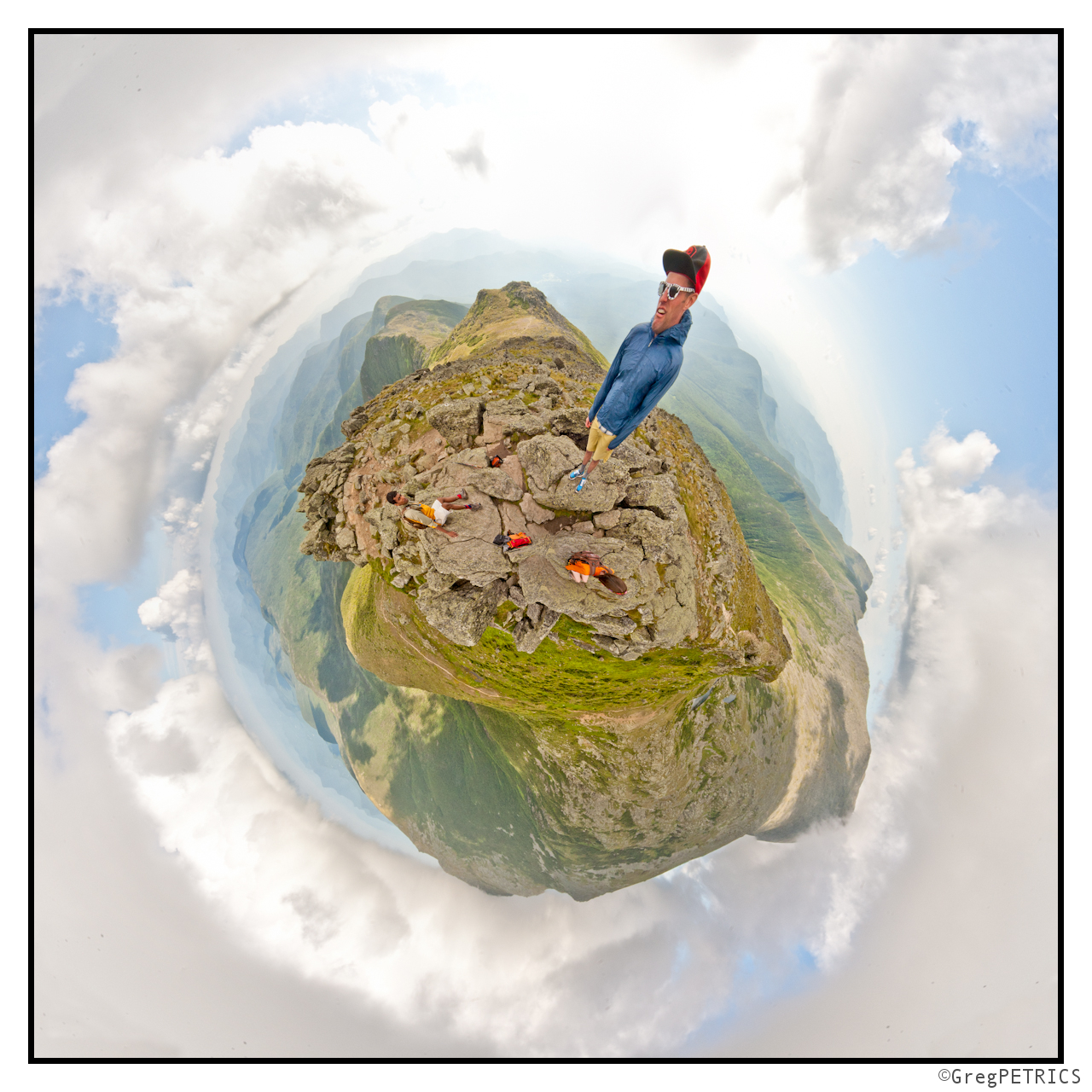 The pain in our leg muscles that we experience on Monroe suddenly turned into pain in our ankles, hips, knees, the pads of our feet and backs by the time we made it to Planet Franklin. Incidentally, I'm not actually sure if Franklin is an official peak or not (I would guess not), but we stopped for the photo anyway. We didn't linger however because we knew that the big uphill climb (big, at least, when you're 20ish miles, 7,500 vertical feet, and 9 hours into your trip) to Eisenhower remained…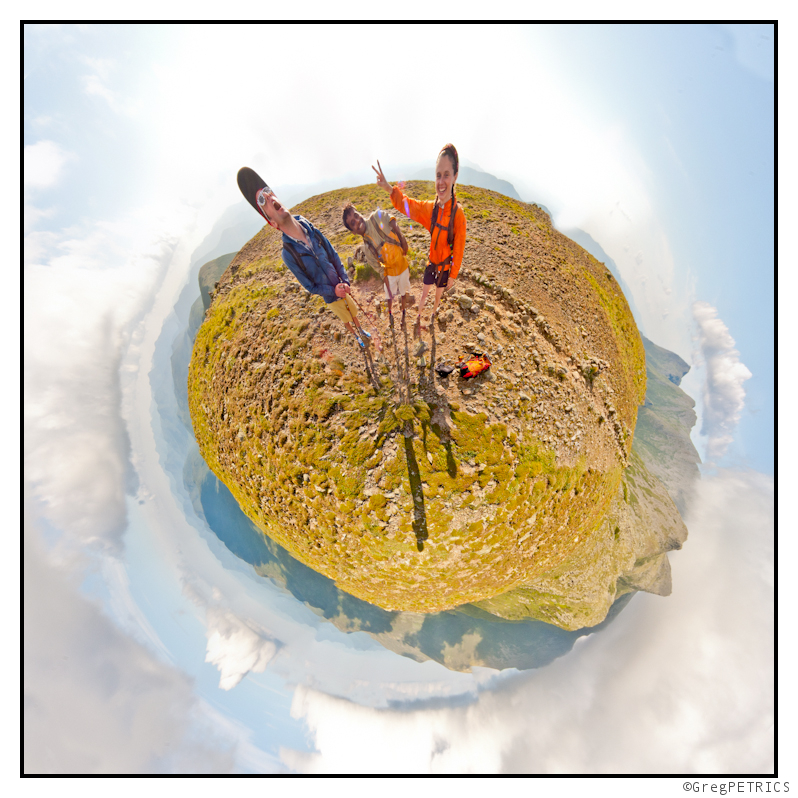 Planet Eisenhower is a cool peak in the southern portion of the Presidential. It's the last "biggish" peak. As you come up underneath its summit push, it does seem to loom horribly high above you. The view from the top though is superb as the lesser peaks of the Southern Presidential seem to bob left and right building up to Washington. There is also a tremendous cairn marking the top. As the evening light poured in from the west, everyone in the group had their moral lifted as we took in the sights, and relished in the fact that we were almost done.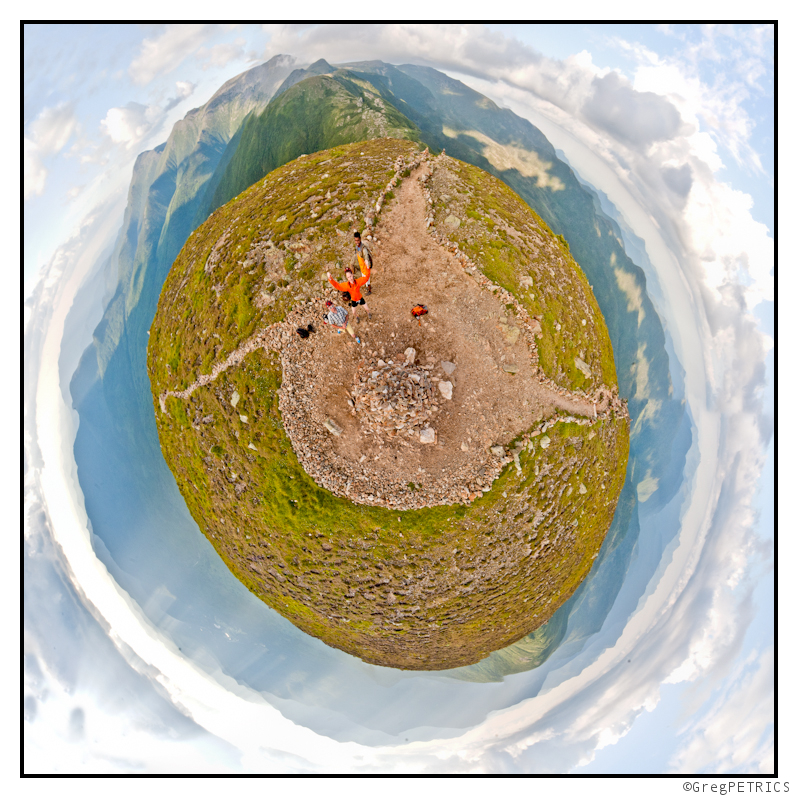 The last bit of trail between Eisenhower and Planet Pierce is rolling, and frequently dips below timberline. We trundled across the divide reasonably quickly however, and soon enough popped out onto Planet Pierce just in time for the sun to dip below the clouds that were building in from the west. Since this was the final peak, we all took a long, well-deserved break.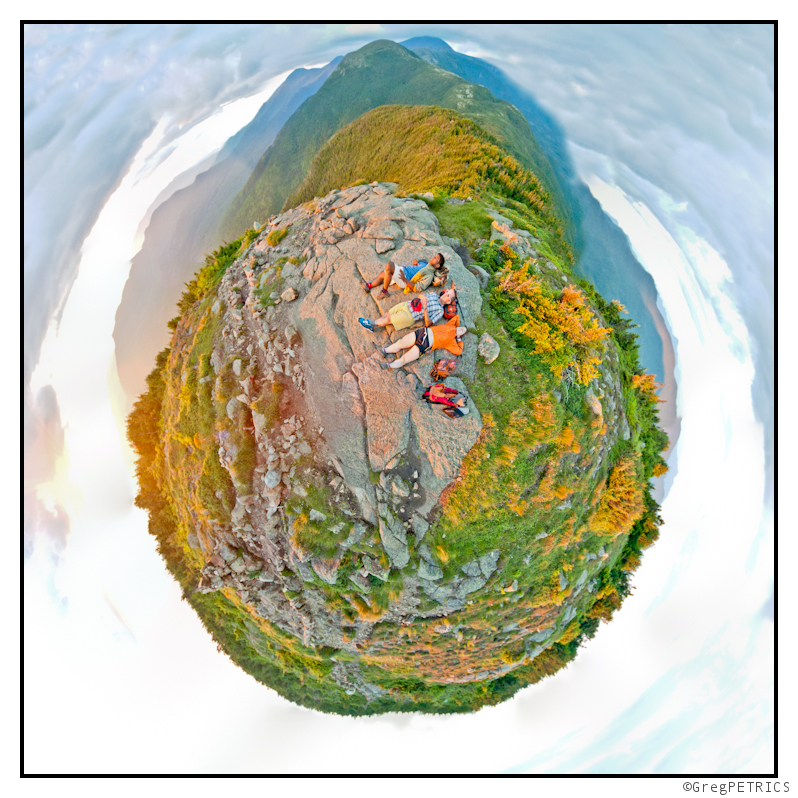 Touching down for the last time–the orbit complete–we were all satisfied to be back on terra firma. Congratulations (or at least beverages in a cooler) for safely returning from our interplanetary expedition were just a few short miles down the Crawford Path back on Planet Earth.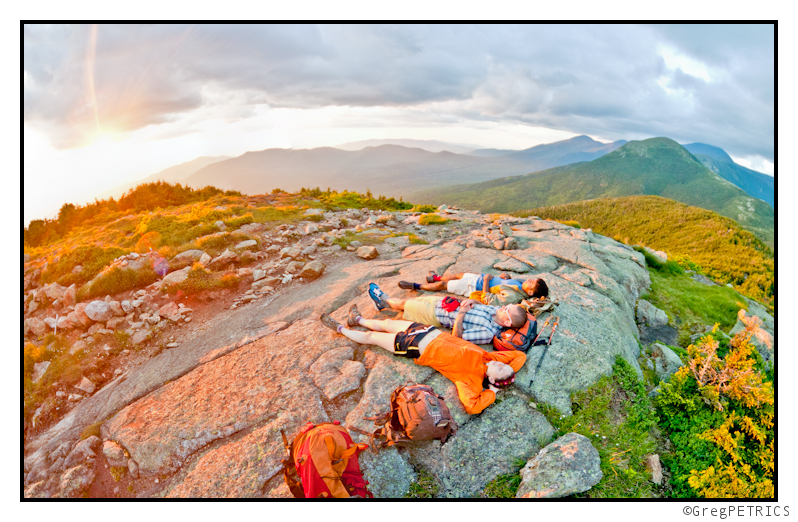 ---
Read about the author:
Greg
---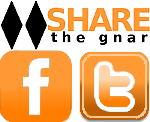 16 Comments
Please consider visiting our sponsors.
Leave a Reply