Altarondacks — Episode 2
March 28, 2011
With the ease of approach on our first "Western" peak, Jessie and I decided to mix it up a bit for day #2 and make the approach a bit spicier.

Due to poor weather conditions we decided to keep it below tree line on this day, but still keep it adventurous.  After a few hours of slogging along valley floor hiking trails in intermittent wet snow squalls one of the day's objectives finally came into view.

The top of the line (not visible in the pic above) was really steep, but at least it was incredibly narrow.

Jessie readies to drop it from the top

A little sketchy at the pinch.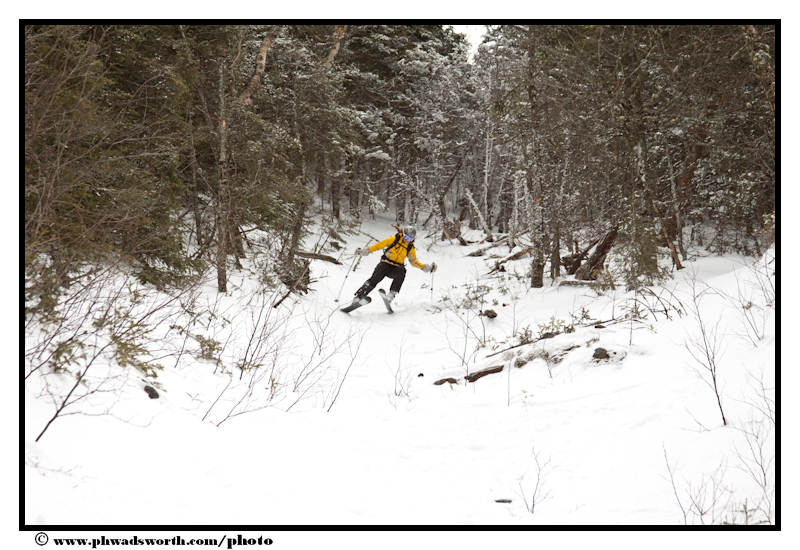 Keep it together Jessie!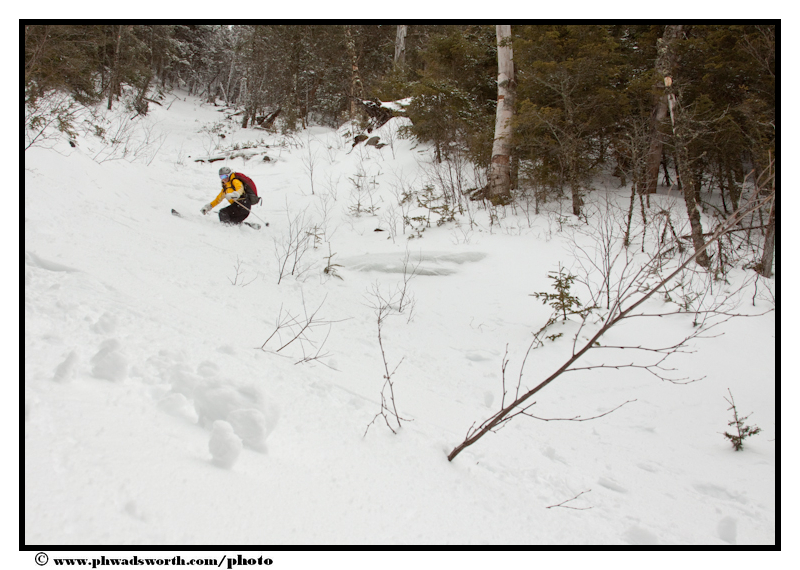 Nice! And she slides out onto the apron….

Take it home.  I think at some point she did jump around so she could ride this switch all the way to the road.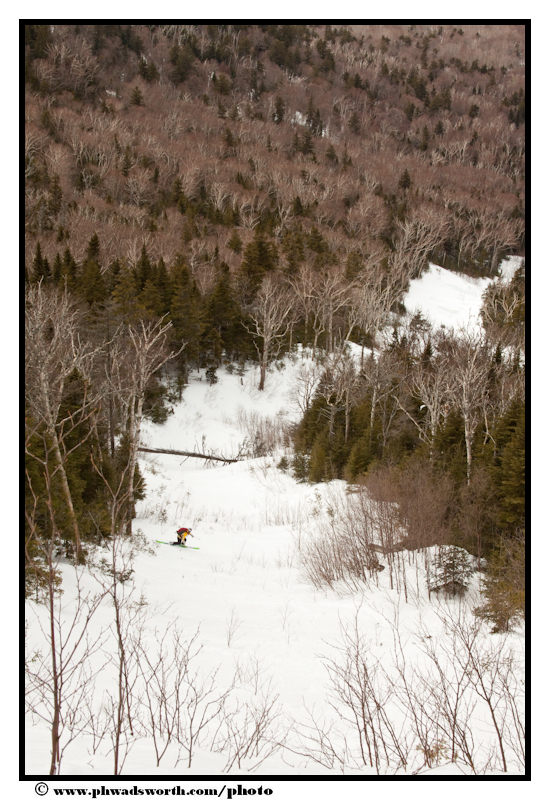 ---
Read about the author:
Peter
---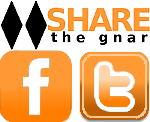 One Comments
Please consider visiting our sponsors.
Leave a Reply