Cold Town, Winter in the City
February 28, 2011
Not only did the sun come out, but so did Dwyer, and his Don Johnson spectacles.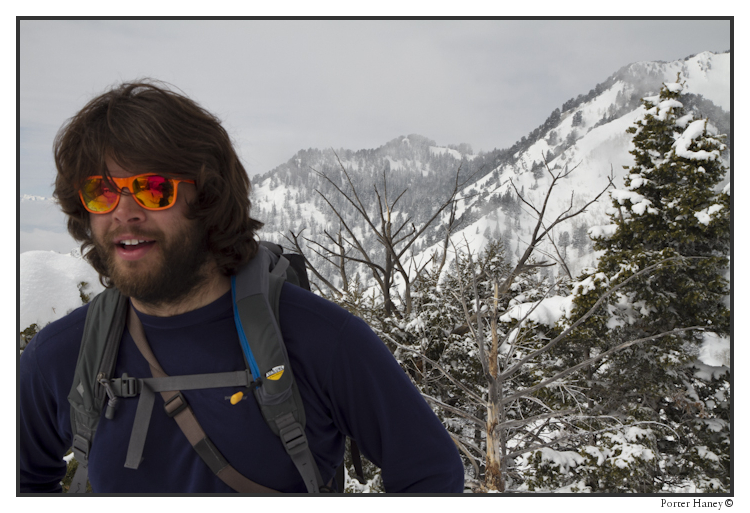 You can giggle all you want, but his shades mean business.  And it's a damn good thing he was wearing them.  For he was looking right into one of the meanest lines in the canyon: Argenta.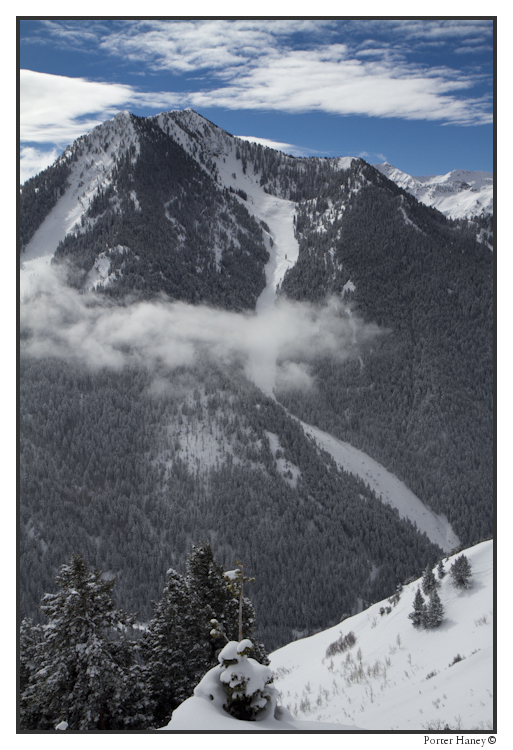 Looking more filled in than it has in a long while.  The Alta base currently sits at 150in, something it failed to reach all last season.
Dwyer didn't come to POW TOWN to dilly dally sight seeing, he came for POW.  He'd seen enough vistas, and soon he was on the fast track to POW TOWN.  He took charge and spiraled right in.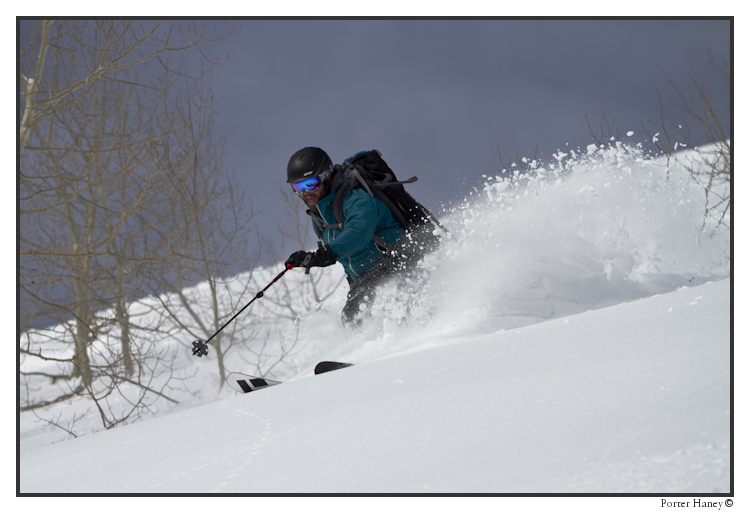 Brad joined him, and quickly, charging forward, with his powder stabilizers out in full force.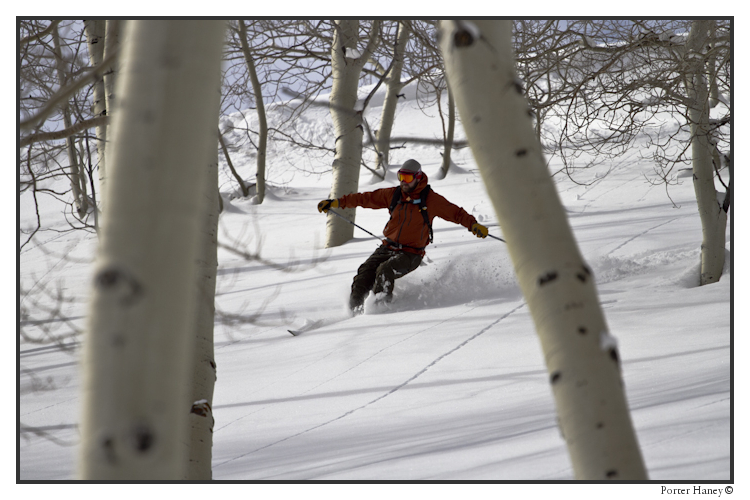 Dwyer came to the quick realization that he wouldn't be the only citizen of POW TOWN and quickly tried to remedy that.  He built a quick quorum  of turns and tried to change this stories title to: PACKED POW TOWN.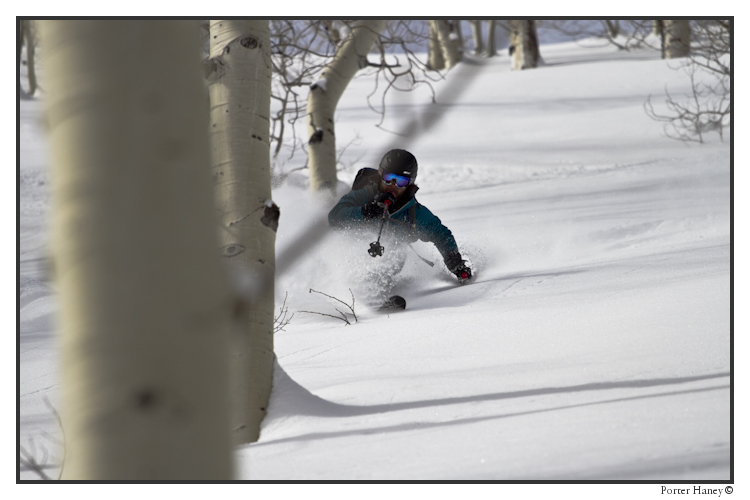 Dwyer rapidly plowed his way down the hill, packing as much pow as he possibly could.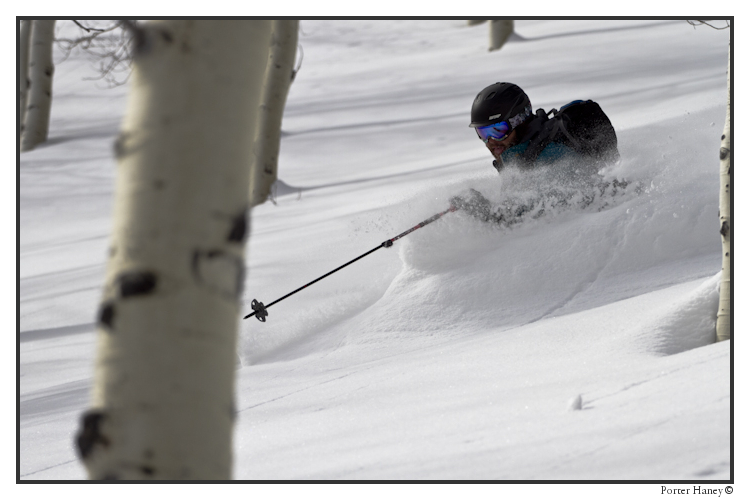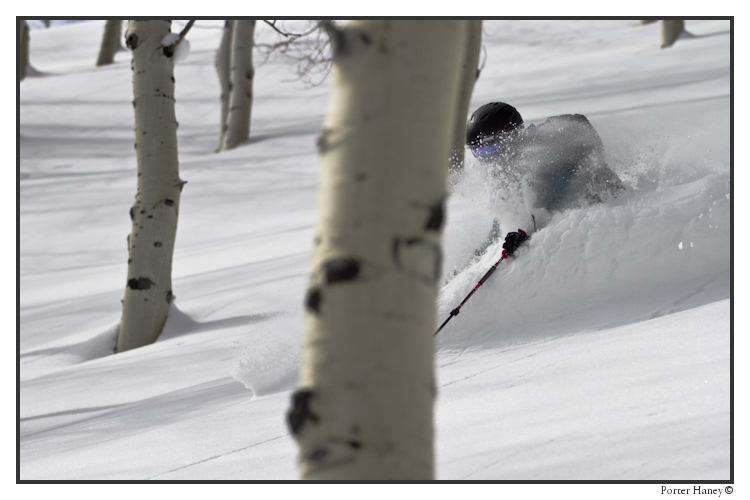 Brad, following Dwyer's example built up a head of steam and blasted through any of the scraps that Dwyer's bases had left behind.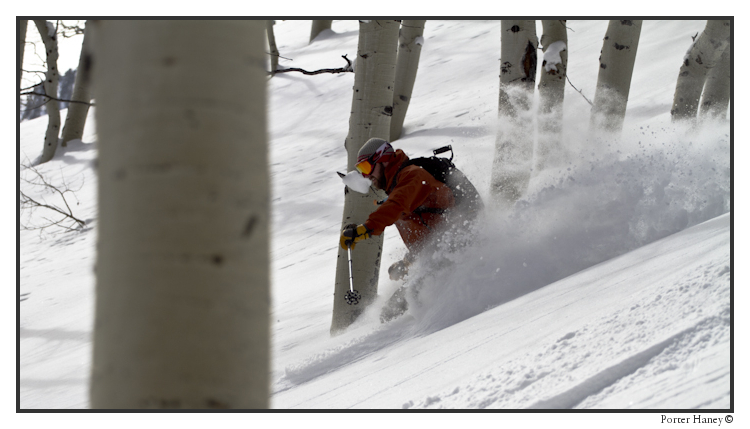 With one last plot of POW TOWN left unexplored, Dwyer heave-hoed and made his ownership known.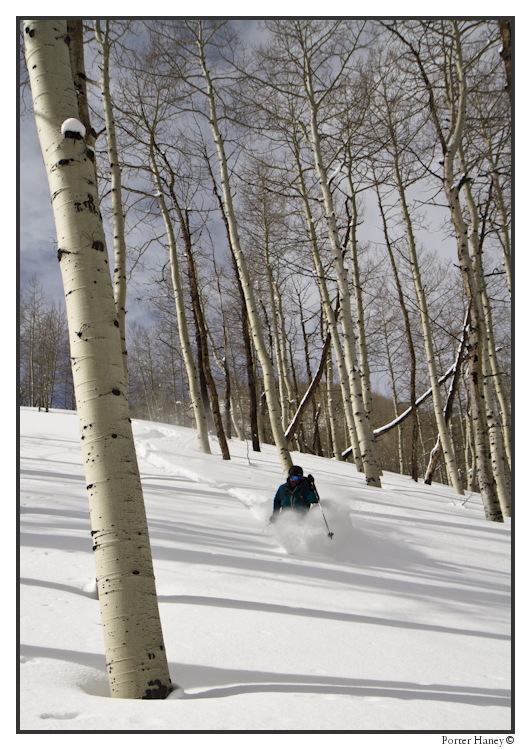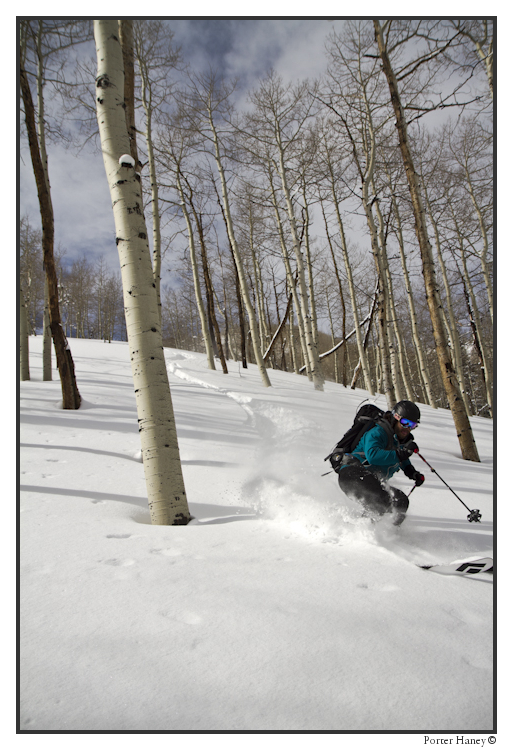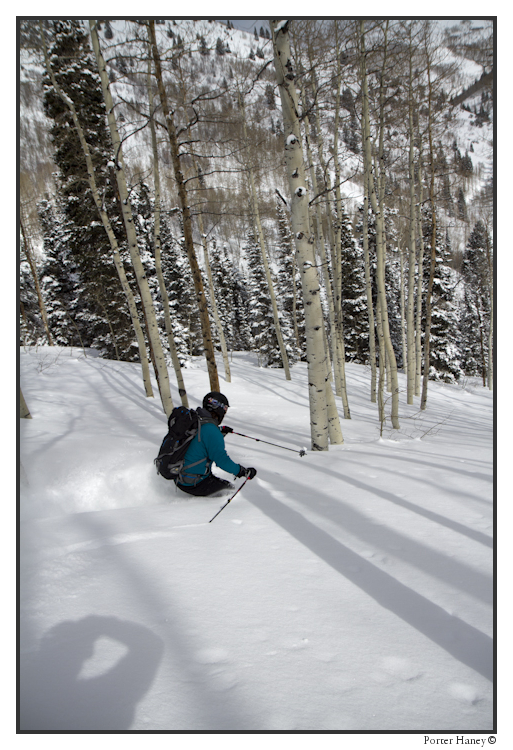 And, down Dwyer schussed, only to return on the whim of mother nature, and only when Lionel say so!
For those of you wondering, pow town's title was completely inspired by this amalgamation of wonderful tunes
.  Track 7's a real gem.  It's best listened to on long drives to the land of caribou.
Thanks for reading POW TOWN.  We appreciate every last reader who joins us at FIS.  If you're looking for other great things, check out Lionel's weather.
---
Read about the author:
Porter Haney
---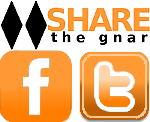 Please consider visiting our sponsors.
Leave a Reply