More Sun on Ptarmigan Ridge
December 3, 2010
Yesterday I journeyed back to Ptarmigan ridge with friend Lee. I have been spending a lot of time on the ridge as access to other areas becomes more difficult and because the Ptarmigan ridge area is almost all alpine. It takes a lot of snow for the trees to fill in here. Alpine terrain is a much better bet early in the season.
Friday was supposed to be the better day but Thursday greeted us with the sun and sparse clouds.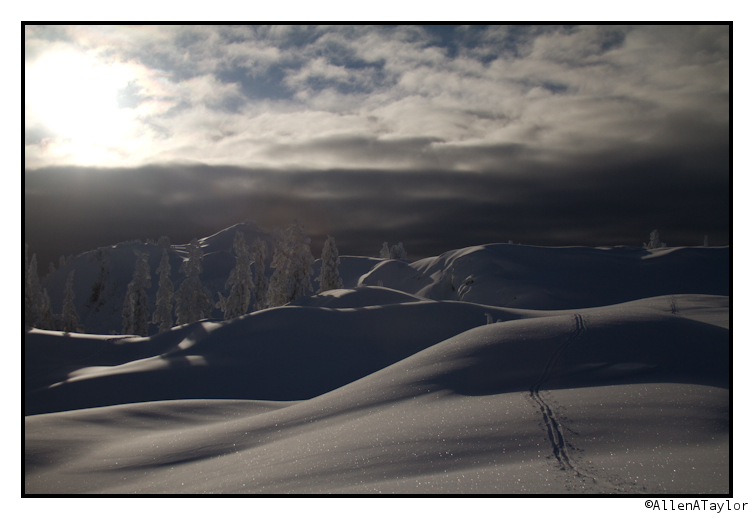 I'm not sure if Washington has especially beautiful light or if it just seems better because its cloudy so often.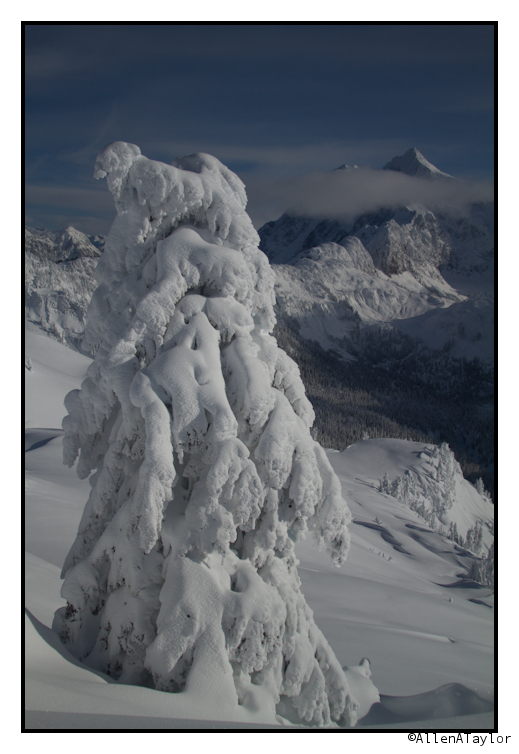 Lee and I pushed much further out the ridge than I did on my last tour.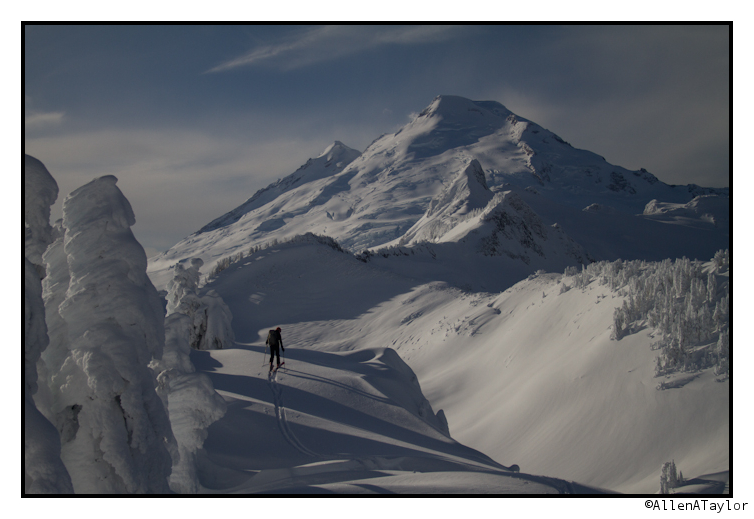 Baker looms so high above the ridge that I need a wider lens to fit it in.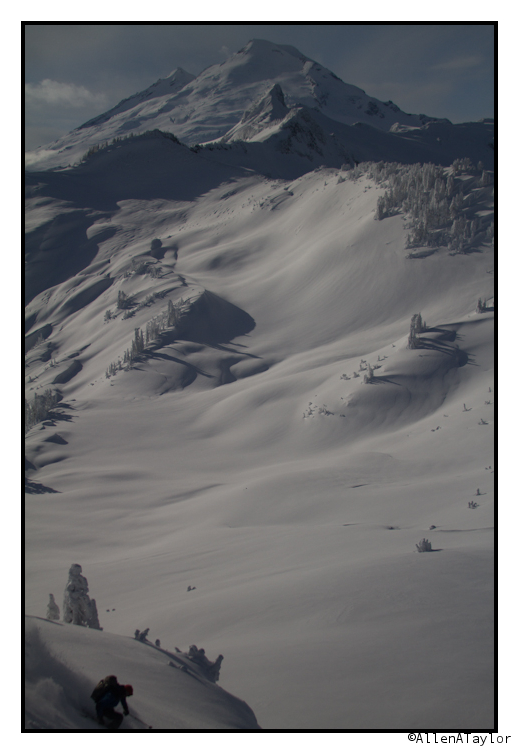 We found a short but steep shot off the ridge coming in at 45+ degrees. Lee abandoned his usual "guide turn" and let lose a little. Don't worry, your secret is safe with me.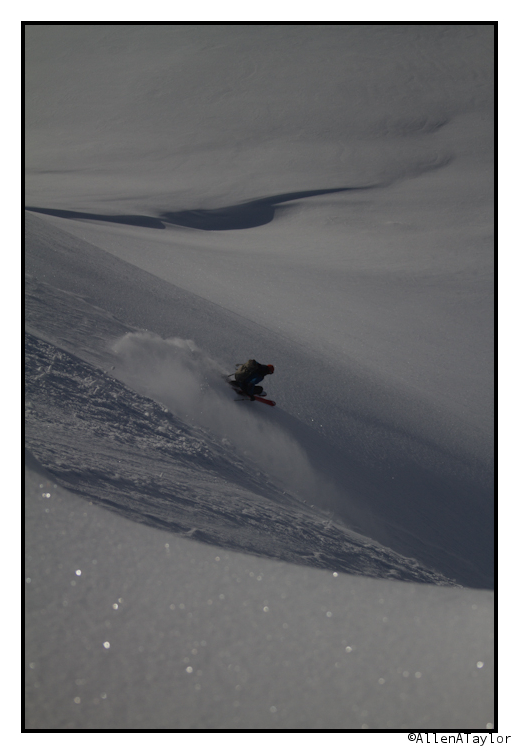 ---
Read about the author:
Allen
---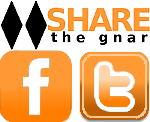 2 Comments
Please consider visiting our sponsors.
Leave a Reply