Rogers Pass Appetizer
April 1, 2011
The next morning, we awoke to clearer skies. Hoping for a full day of sunny touring for the first time in a very long time, we rushed out the door and headed for the trailhead.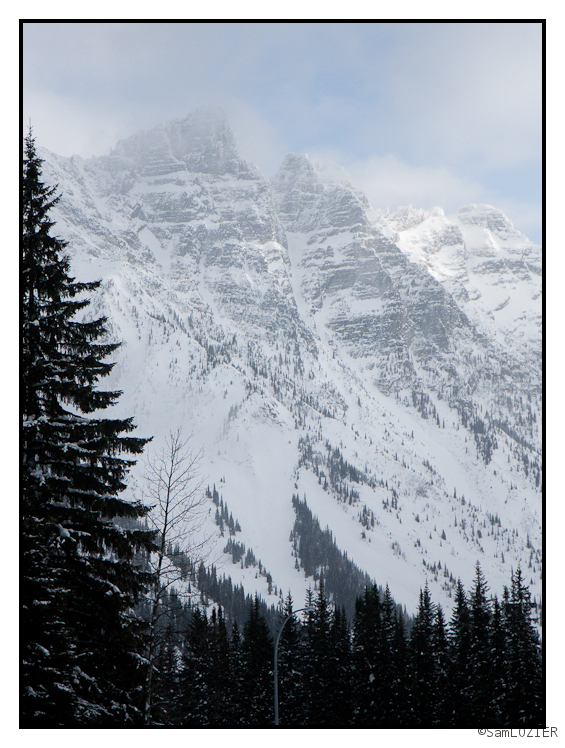 See? Sunny-ish
As we neared the top of our four thousand foot climb through the trees, the clouds blew back in. James was not pleased.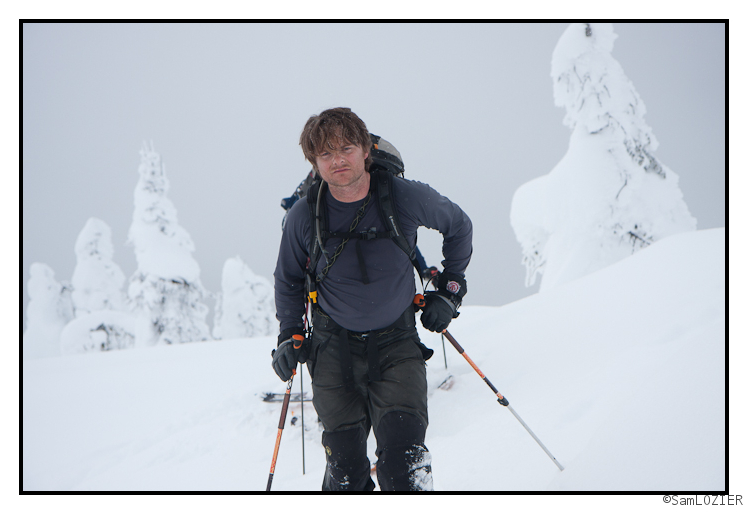 Yup, it definitely looked like we were going to have to ski through some pea soup.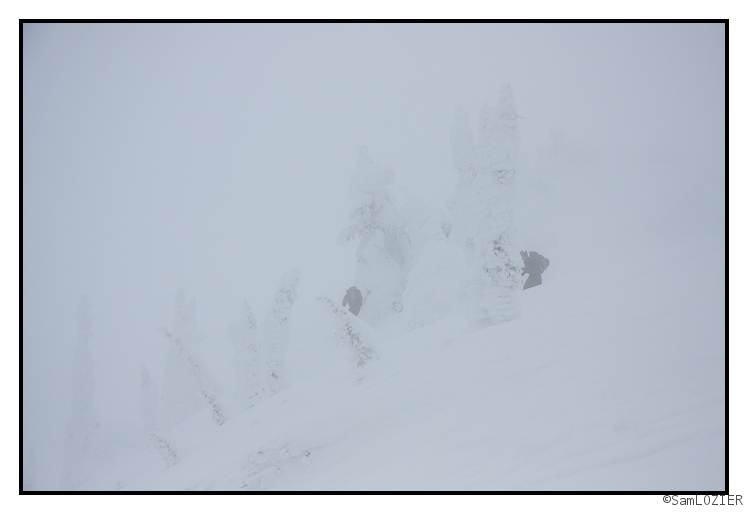 … or not.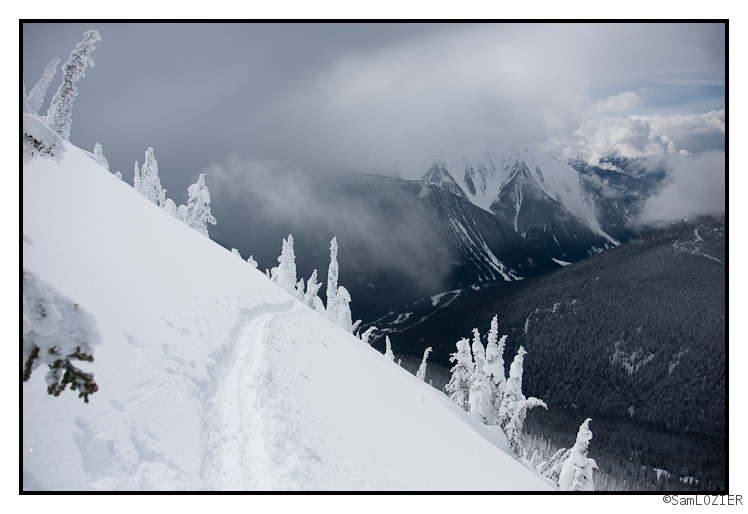 Yup that doesn't look too bad.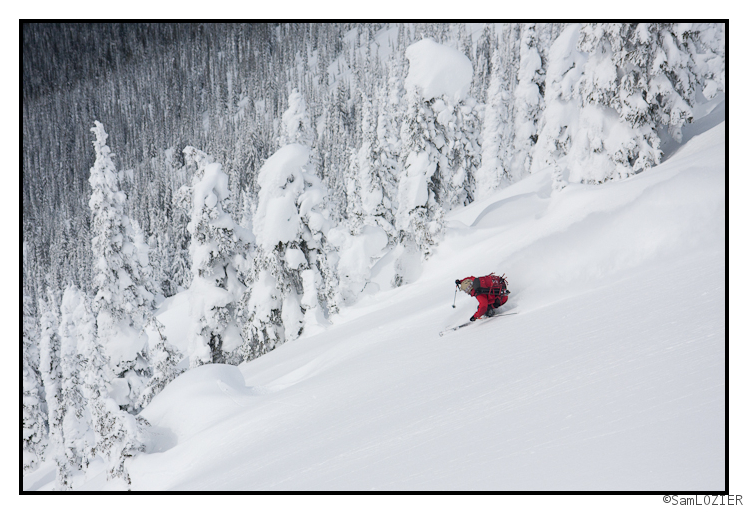 By this point, I was pretty ready for it to be my turn.

3….2….1….

Well that frown sure turned itself over.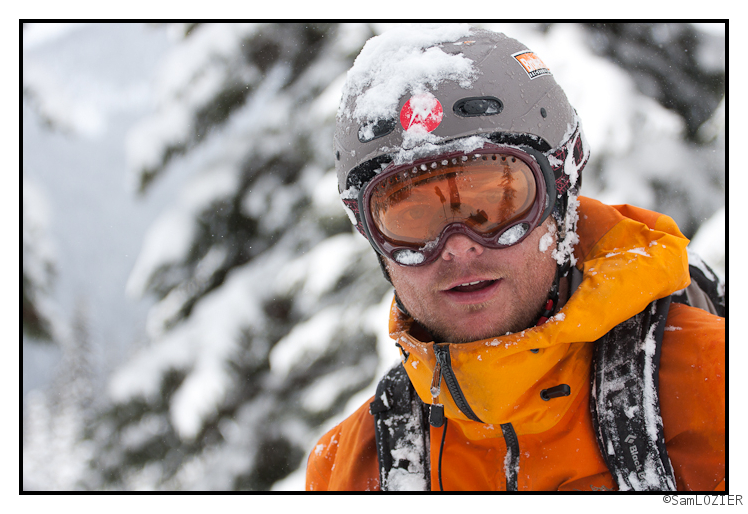 …. but WAIT, THERE'S MORE! (that first run was still far from over)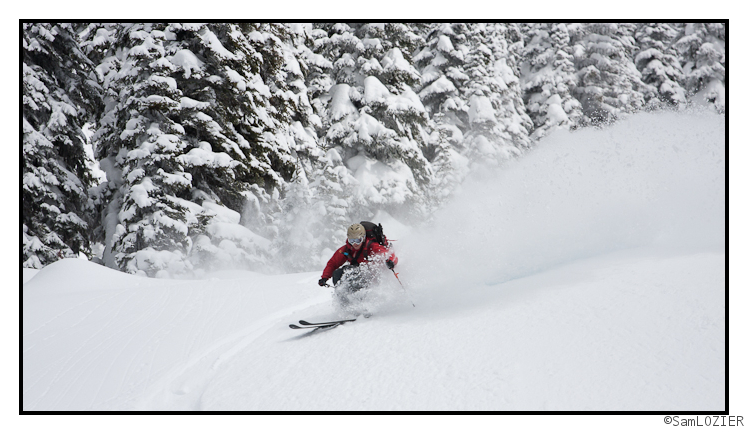 Then it got mellow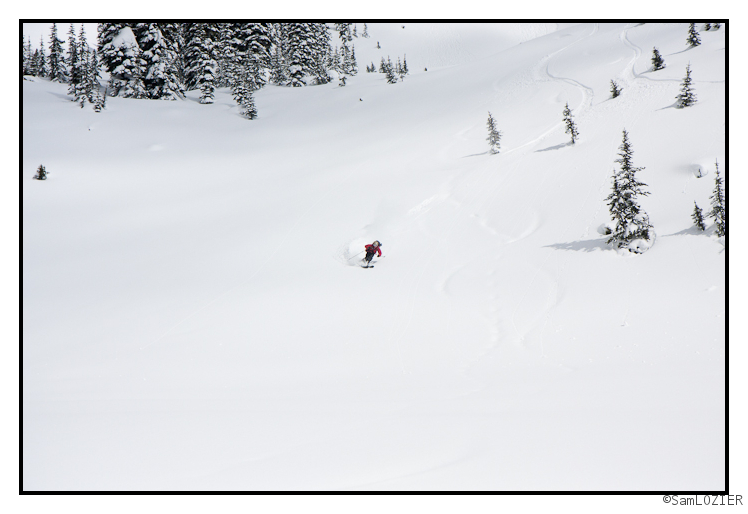 Reflecting on a line is a more dignified version of "the point"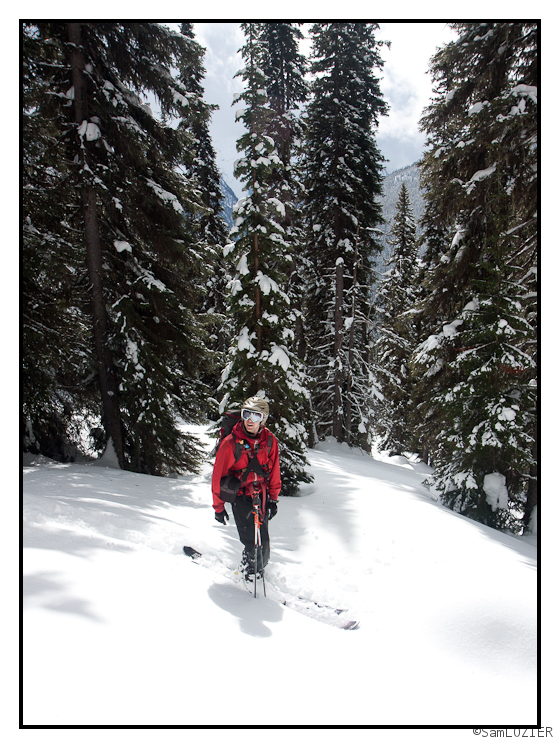 Run number two was also awesome: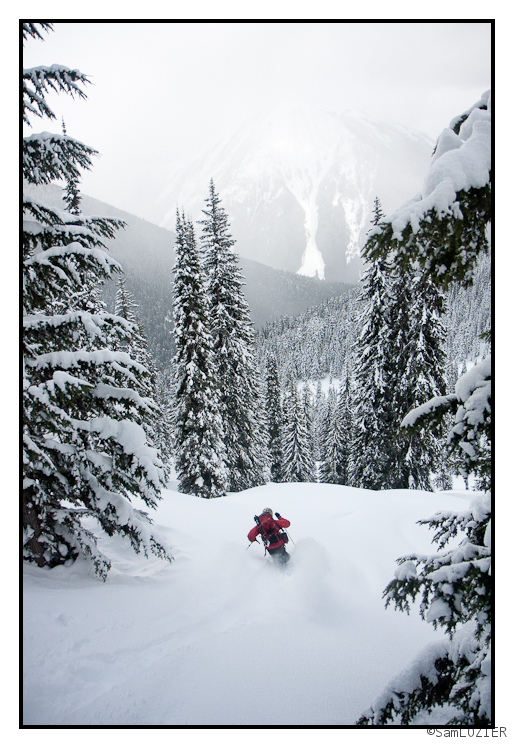 James's turn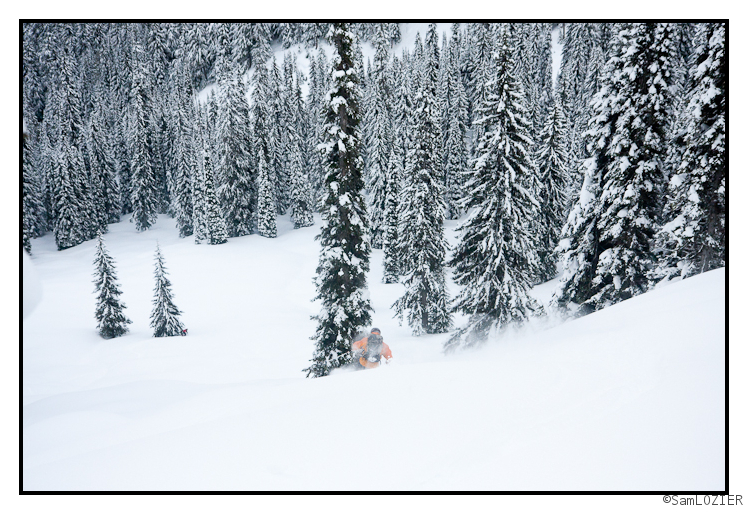 We skied until about four, hurried back out to the car, and on down to Revelstoke, where, just to add a little more absurdity to this trip, we ate some surprisingly good indian food before dosing up on coffee and heading west back to America.
At the border, we surrendered our oranges (???) to the guard and concluded our little adventure.
The only thing cooler than Rogers Pass… the super moon over Baker…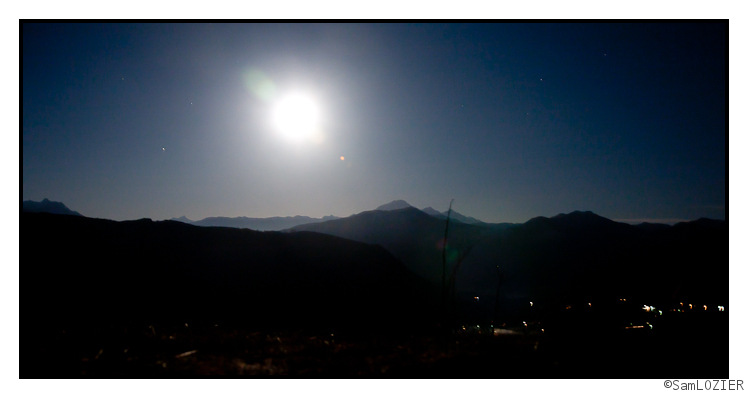 ok, not really, but I wanted to include that picture.

---
Read about the author:
Sam
---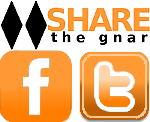 11 Comments
Please consider visiting our sponsors.
Leave a Reply