Schwacked-Out on New Year's Eve
January 1, 2011
Also of assistance in navigation through the clouds were Pete's perfectly balanced camera bag, and safety brick holder (backpack).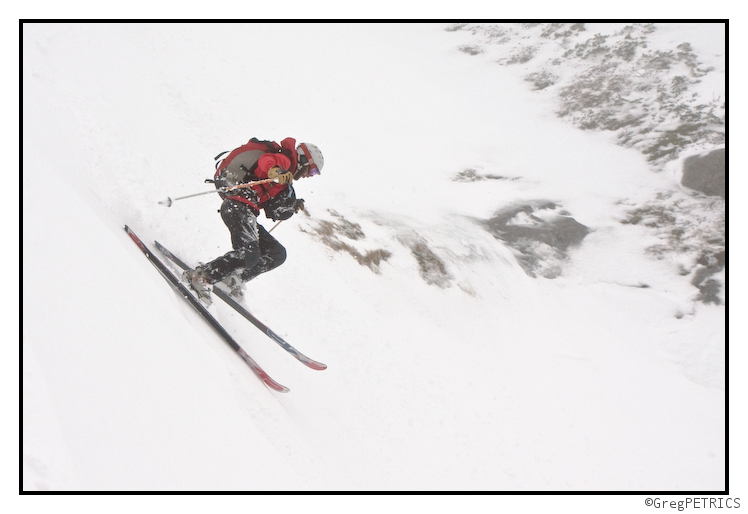 Eventually we got under the cloud deck and were able to ski a little more fluidly.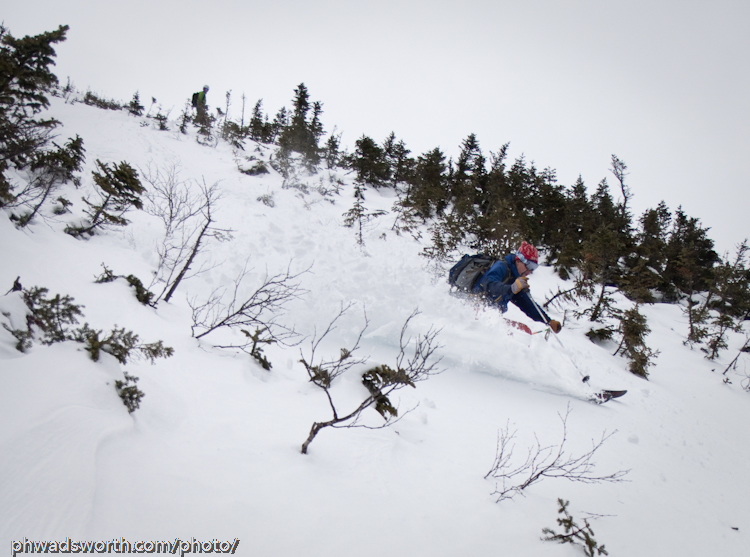 It seemed like Providence was finally beginning to bestow her gifts upon us as we found a set of delightful patches amidst the shrubs. Hoots and hollers sounded through the bowl as Pete really started to open up the throttle.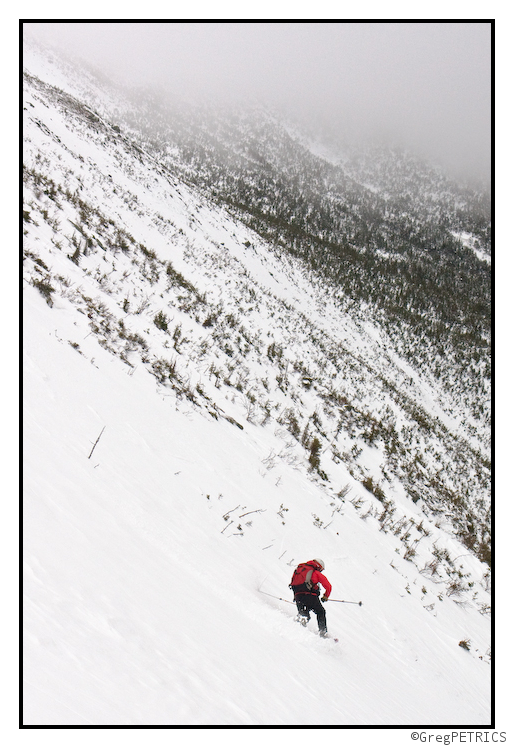 Ullr giveth, and Ullr taketh away though. Soon our party descended (in more ways than one) into a labyrinth of treewells and (yet more) tears.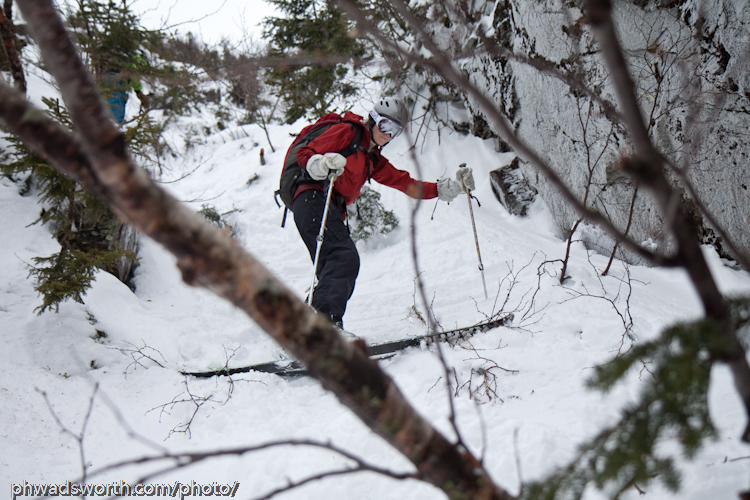 Gaper eating gremlin and krumholz licked their lips as what was surely their first meal in a while came trundling down the mountainside.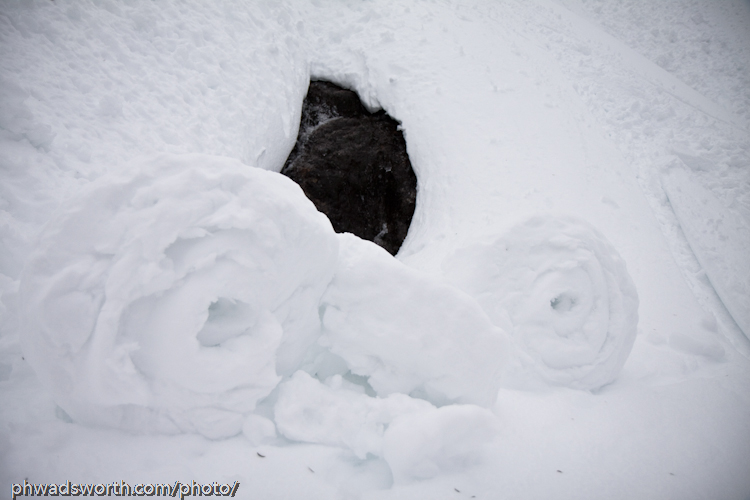 He can almost…. taste… Cloudveil… in his… belly…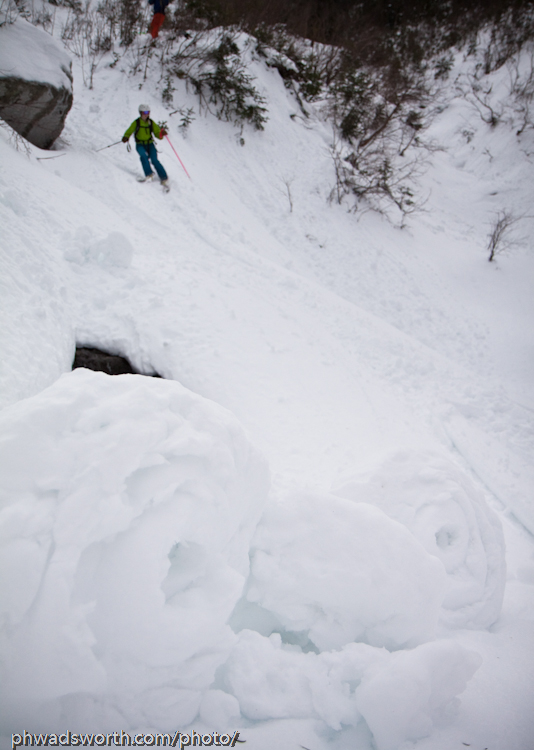 ---
Read about the author:
Greg
---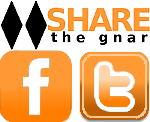 11 Comments
Please consider visiting our sponsors.
Leave a Reply