Shuksan: Second Day of Summer
June 26, 2011
Baker was looking great.

The hills to the north were looking good too.

Approaching the Shuksan Summit pyramid. Its only another 800 vert, how hard could that be? (answer: hard)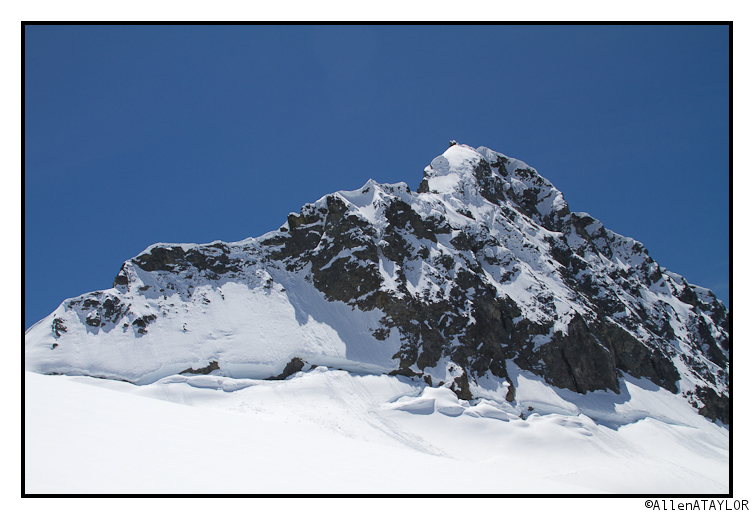 The summit wasn't really large enough for many pictures, a bit of a contrast from Baker. The vantage point was amazing with steep terrain falling away on all sides. I skied a gulley on the south side of the summit pyramid from just below the top. As the camera man though I only have a few very enjoyable mental pictures from the descent. It felt good to finally reach and ski from the top after spending so much time on the lower reaches of the mountain this winter.

We had gone east from the Upper Curtis to get to the summit pyramid so we thought it would be fun to keep going around and take hell's highway on the west side of the summit to get back the Upper Curtis and White Salmon.
Braiden on the Upper Curtis headed for the White Salmon. While he may have not been up to the north face I doubt there are many people out there who have skied exposed glacier routes during their first year of skiing.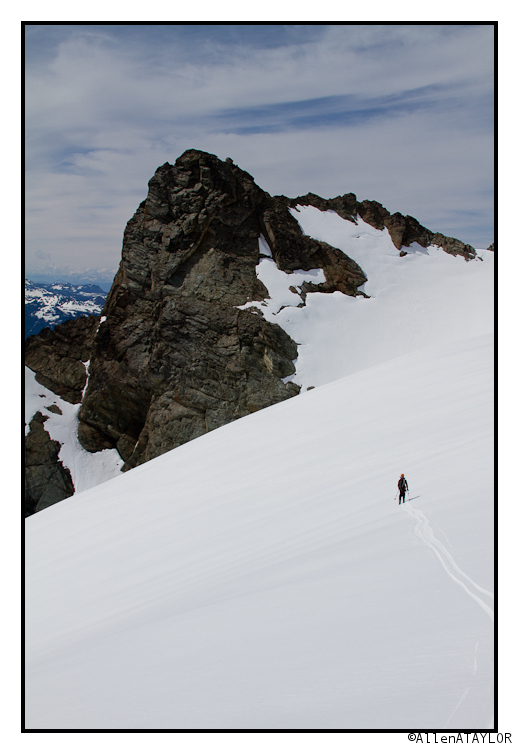 Descending the White Salmon, the top half had great snow.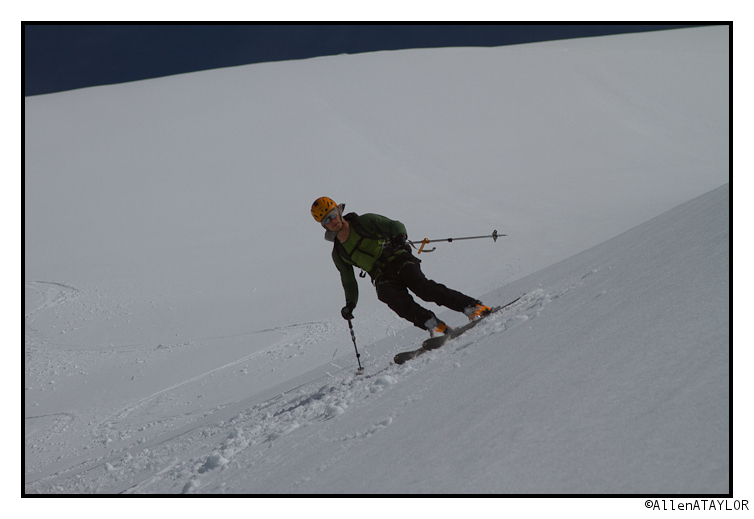 The white salmon is on it's way out for sure. Runnels and crevasses abounded.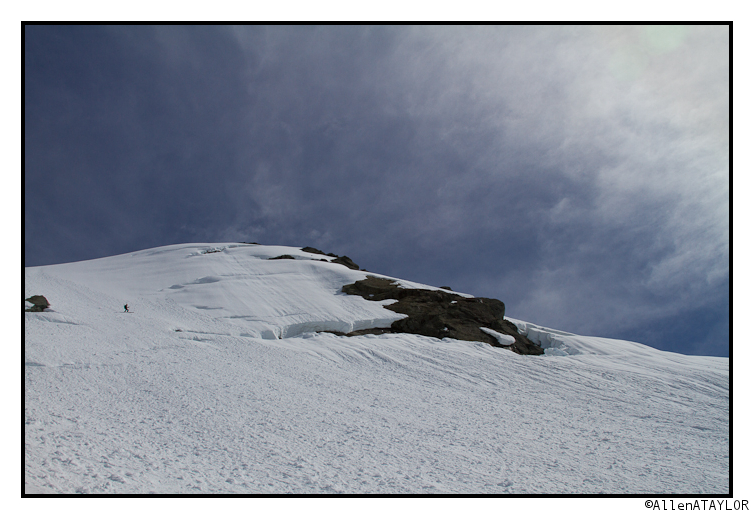 I guess it is summer, where has the time gone?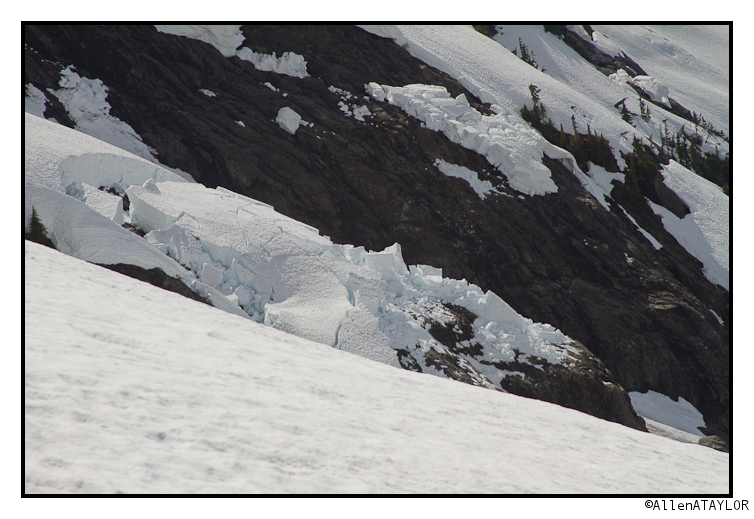 Most of the way down White Salmon, I was feeling about the same.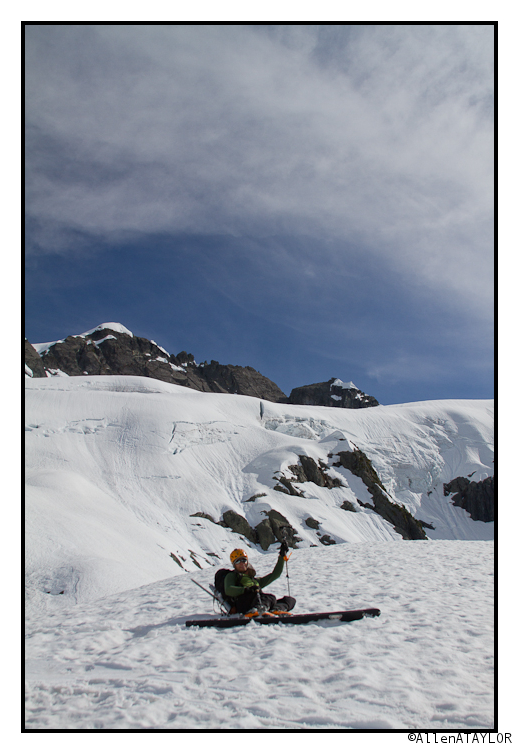 It turned out to be one of my best days in the mountains. I was able to employ a whole range of mountain skills some new and some old. It reminded me of just how much knowledge is required for a safe day in the mountains.
---
Read about the author:
Allen
---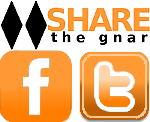 3 Comments
Please consider visiting our sponsors.
Leave a Reply