Spearhead Traverse Variation
April 26, 2011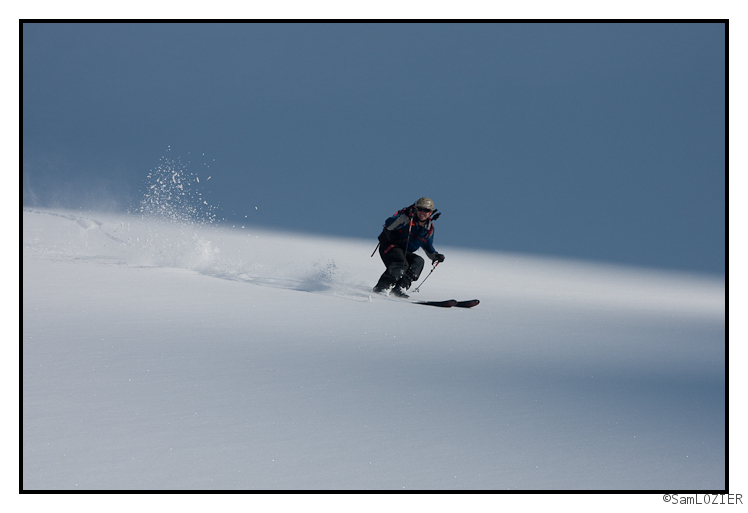 We were all pretty excited to ski low angle pow all the way down the overlord. As mason said, "glaciers are like ski runs built by Jesus"….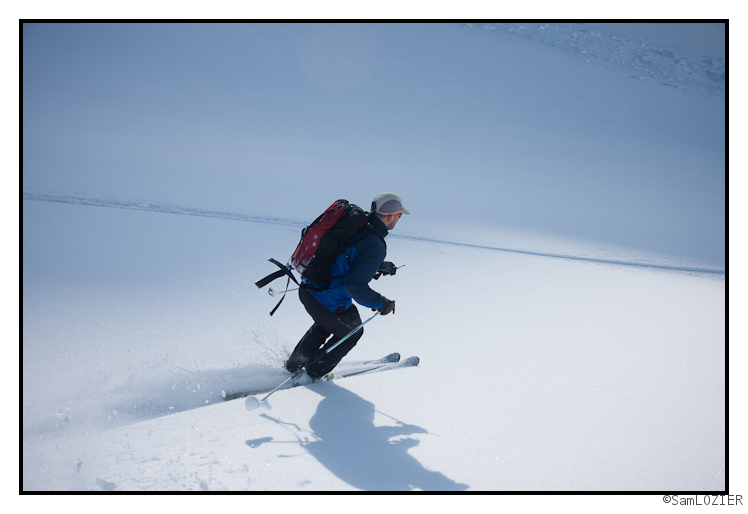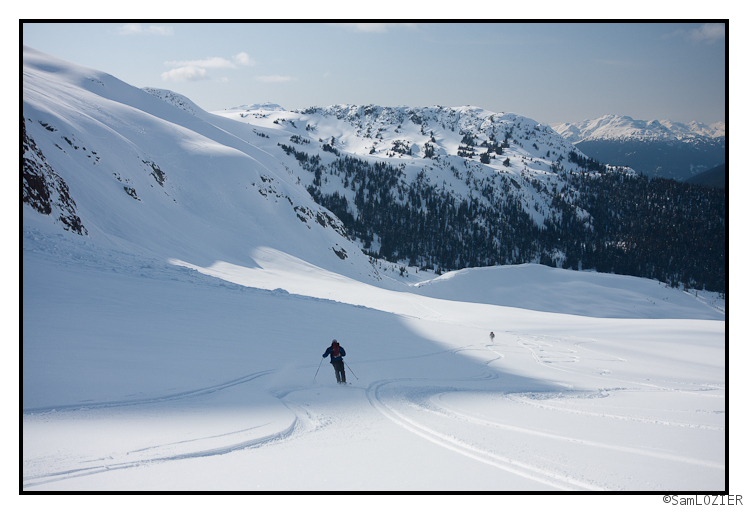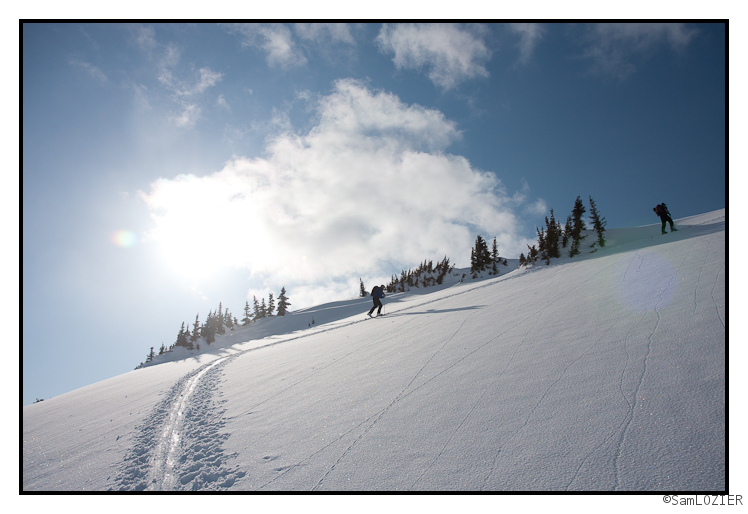 The final few feet of the final climb. My heels were blistered, we were all out of water, and the light was fading, time to go!
On the start of the final descent, faceplants were had by all. The snow was sticky and we were tired. Now in a foul mood, we began our banzai run down ice louge of a hiking trail back to the Whistler base.
Upon our arrival, we were greeted by a bear…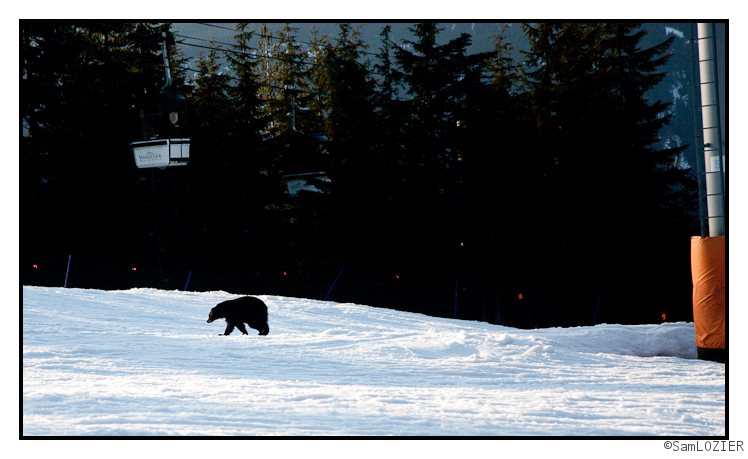 … and tunderous bass from the dance party/booter-fest that we going on at the base. Bewildered, we ordered some beers and took in the scene.

---
Read about the author:
Sam
---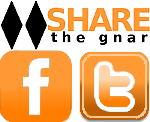 11 Comments
Please consider visiting our sponsors.
Leave a Reply