The (Other) Winter Carnival Part I: Unconventional Terrain
February 7, 2011
At this point our preparation for the descent truly began to show its value, when a quick check of the GPS and our visual bearings confirmed that a hard tack would be required to stay clear of a several hundred foot ice cliff. Confident in our bearing, we pushed through some dense trees toward the objective. As we emerged from the trees, we came upon the final navigational challenge. A powder field hanging precipitously above ice cliffs guarding the access to our anchor station. A surreal feeling set in as we realized all around us was sheer cliff face. Mountaineers and climbers speak of the feeling of "exposure" and it sounds trite when repeated, but every time I get the feeling of being "out there" I'm reminded how apropos the term "exposure" really is. We debated doing some sidestepping and bushwacking along the edges of the snowfield to minimize the risk of falling, but in the end Ben decided he wanted to nab a few turns in this completely improbable setting. I was not one to deny him an aesthetic ski descent, and he proceeded down and across the snowfield toward the anchor station. The black object behind him is the leash of his ice tool.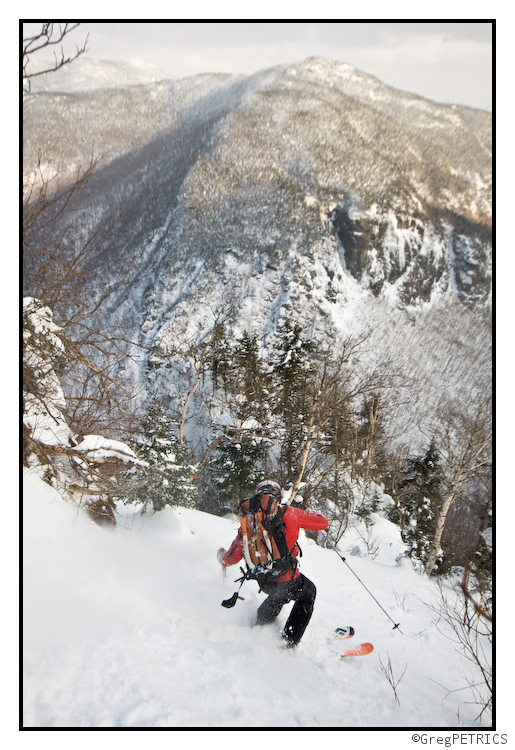 I pulled out our rope, and we both harnessed up. After a quick anchor build by Ben, we hauled our skis upon our back, and proceeded with the descent via rappel.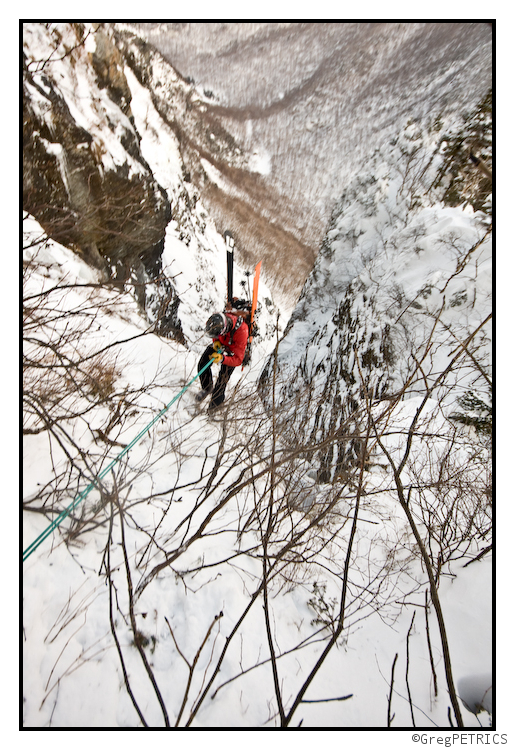 Thanks to the snow from Wednesday, which made the snowfield below that much bigger, our rope just got us to the bottom. We were prepared to set up a second rap station if need be, but were glad to avoid that hassle. I thought about tossing the rope, and just hitting this thing switch to the road… but I got cold feet and decided to rappel instead.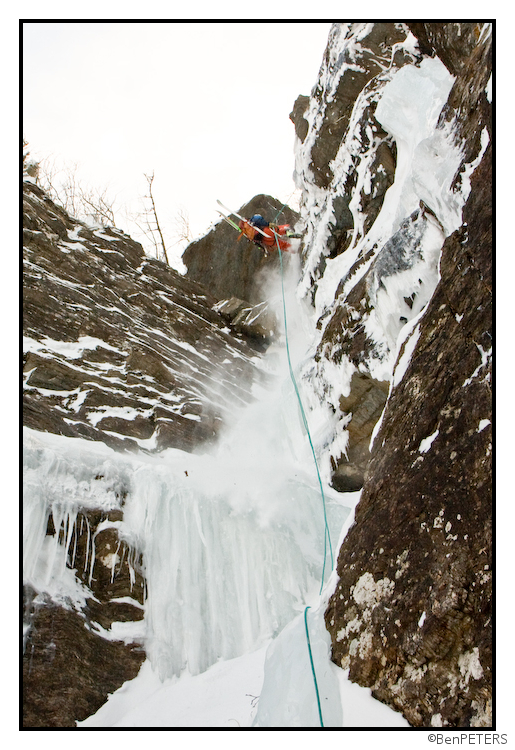 We made a brief congratulations to each other for safely reaching the snow once again, but we both knew plenty of challenges lay ahead. It was not time to relax yet. As I got my skis on, Ben graciously coiled the rope; we hoped to avoid using it for the remainder of the descent.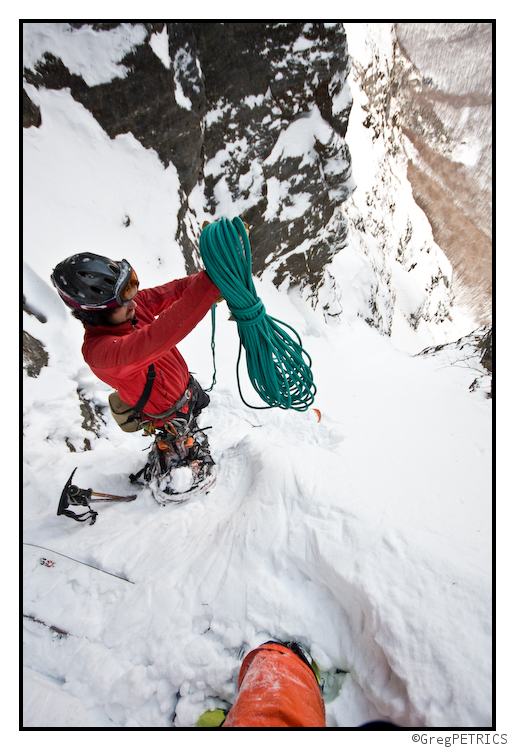 ---
Read about the author:
Greg
---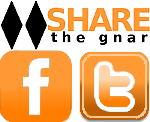 50 Comments
Please consider visiting our sponsors.
Leave a Reply