The (Other) Winter Carnival Part I: Unconventional Terrain
February 7, 2011
After a few minutes of nervously bumbling around to change over to ski mode at the top of the steep snow tongue, we were prepared to descend once more. Unfortunately we soon realized that there was a sizable ice bulge choke that we had not accounted for. The ice bulge was only about 8 feet high, but the main problem was that even further down the ski descent was another cliff. Based on our preparations we were confident we could pick our way safely down to the lower cliff on skis and huck it, but weren't sure we could safely "rag-doll" over should the navigation of the upper ice bulge go awry. We debated for a few moments reascending the rappel route, but determined that the ice flow was within our abilities, although outside our comfort zone. Ben proceeded cautiously to the lip of the ice flow. Did I mention it was steep?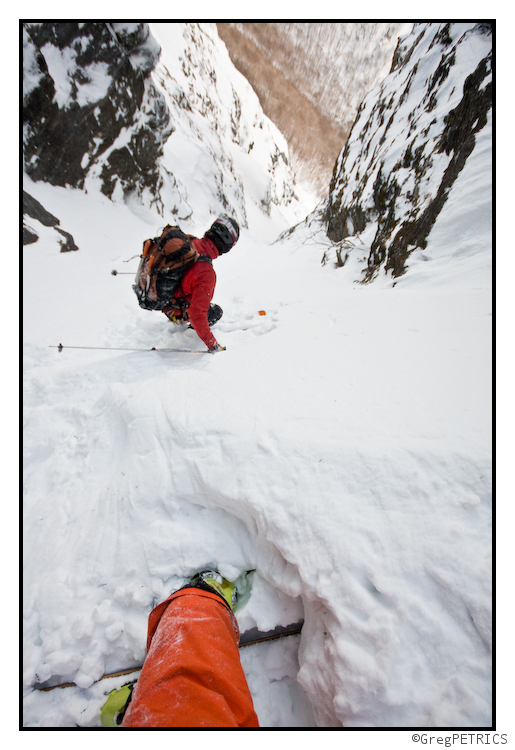 We "hemmed-and-hawed" for several minutes, but finally decided to line it up and go. We would need to shut down the speed we acquired FAST or else perhaps tumble down to the lower cliff we knew was waiting. Racer ready?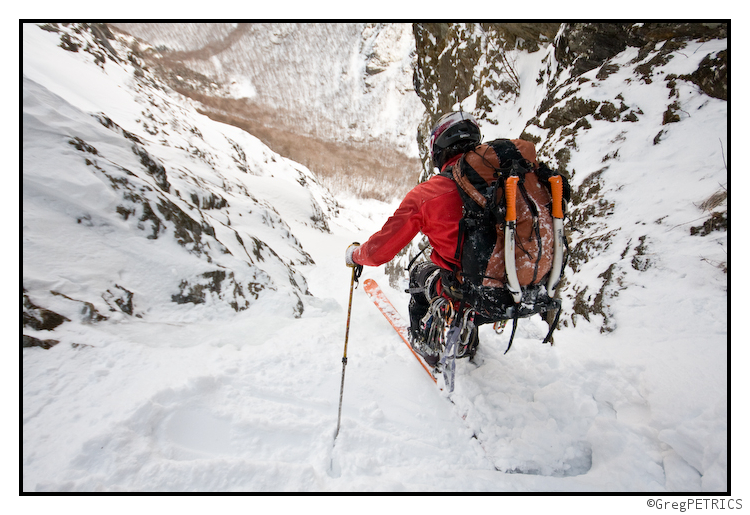 go Go GO!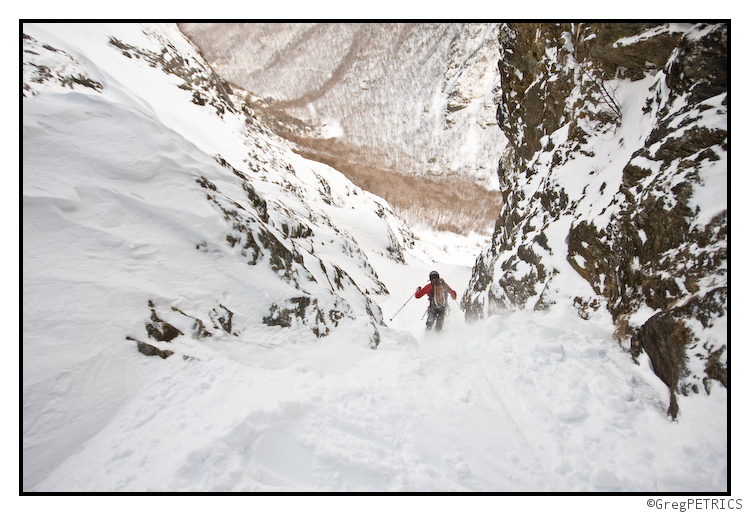 Indeed, this was some unconventional terrain, especially for the "ice-coast."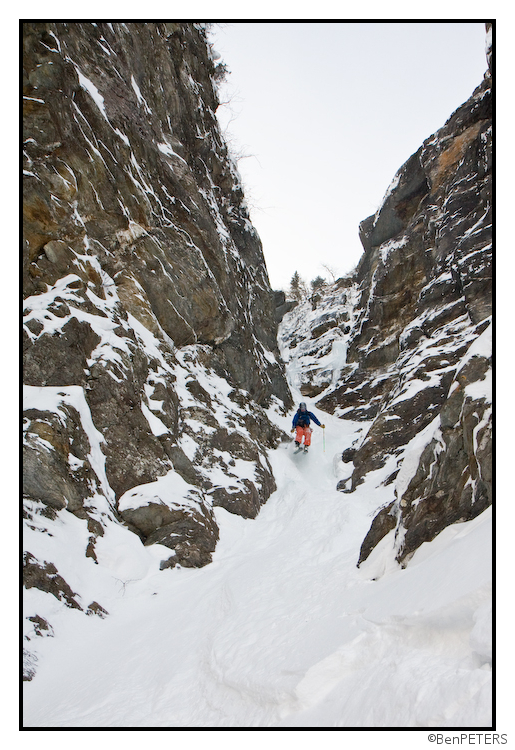 ---
Read about the author:
Greg
---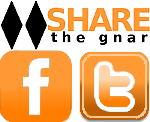 50 Comments
Please consider visiting our sponsors.
Leave a Reply