The (Other) Winter Carnival Part I: Unconventional Terrain
February 7, 2011
After safely navigating the bulge, I proceeded cautiously past Ben toward the lower cliff we knew was waiting. I came up under a final island of safety where we planned to make some last minute deliberations about our final challenge before proceeding. Ben skied down toward me, and the island…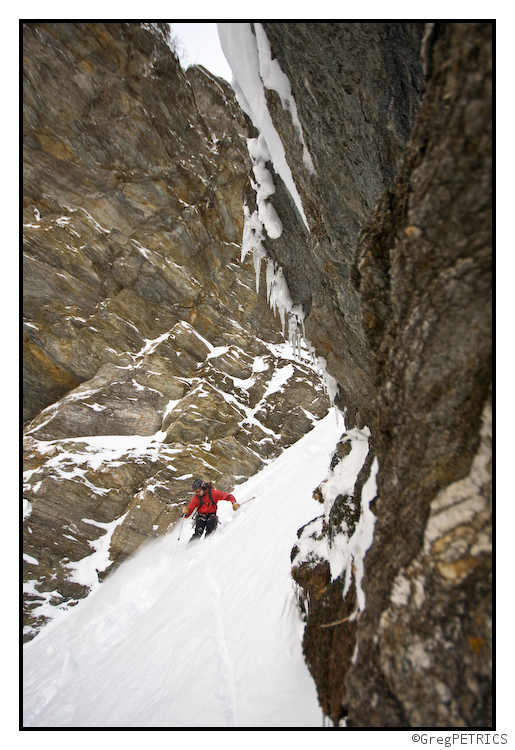 …but decided to continue without a final "gut-check." He schussed past me, and headed down toward the cliff. I heard him utter as he passed that he was "going for it!" I watched as he wiggled down toward the cliff, lined up his takeoff with a spot that seemed reasonable soft, yet also gave him some buffer-zone to avoid plowing into the skier's right cliff wall, and then sent it. I listened, unable to see much from my island. I heard Ben as he grunted, hooted, and then whumped into the snow. A brief second went by before I saw him speed off into the powder field below, clearly thrilled to be safely down and below the final technical portion of the descent.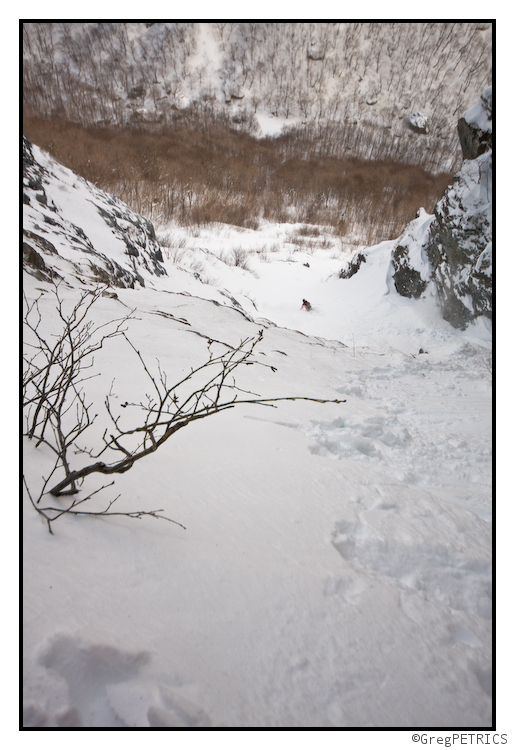 With steep, cliffy, and challenging mountaineering terrain above and behind me, and steep, cliffy and challenging ski terrain below and ahead of me, the deceptively simple title of this sport–"ski mountaineering"–was suddenly quite loaded. Following Ben's tracks down and on top of the cliff leading into space, I simply decided to enjoy the experience.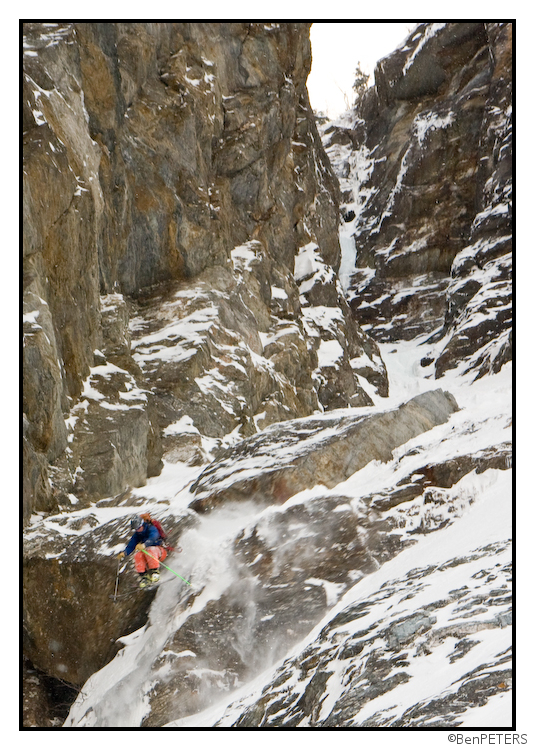 I skied up to Ben, and high fives were jubilantly exchanged as we relished being below the technical portion of our descent. Light began to fade fast, but I eagerly offered congratulations to Ben for pioneering the dicey portions of the descent for us, and enjoyed watching him relish several dozen powder turns on our way back to the car. If not first, it was fun.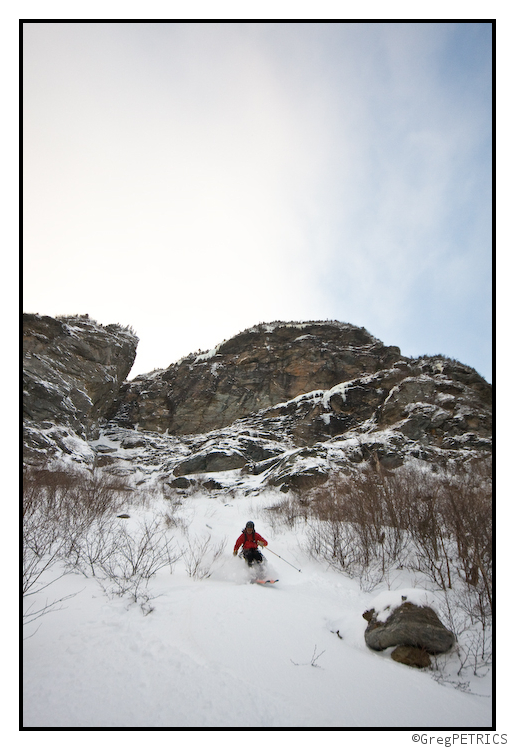 Thanks or checking out FIS! Chris Nelson has a few shots from across the valley on his website. Otherwise, look for more coverage of the "(Other) Winter Carnival in Vermont" in the coming days!

---
Read about the author:
Greg
---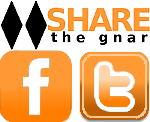 50 Comments
Please consider visiting our sponsors.
Leave a Reply