Late November in the PNW
November 27, 2010
Things have been busy with thanksgiving so I'm just getting these up now. Last Saturday I had one of the best powder days I have had in a long time. Conditions were sunny and the snow was fluffy (both are rare in the PNW). Lacking any BC partners I headed up the skin track towards Ptarmigan ridge hoping to find some folks to ski with. I started chatting up two fellows who were deep in a snow pit (always a good sign) made some quick friends and we headed out.
Here is Joe Dropping in on the first run of the day.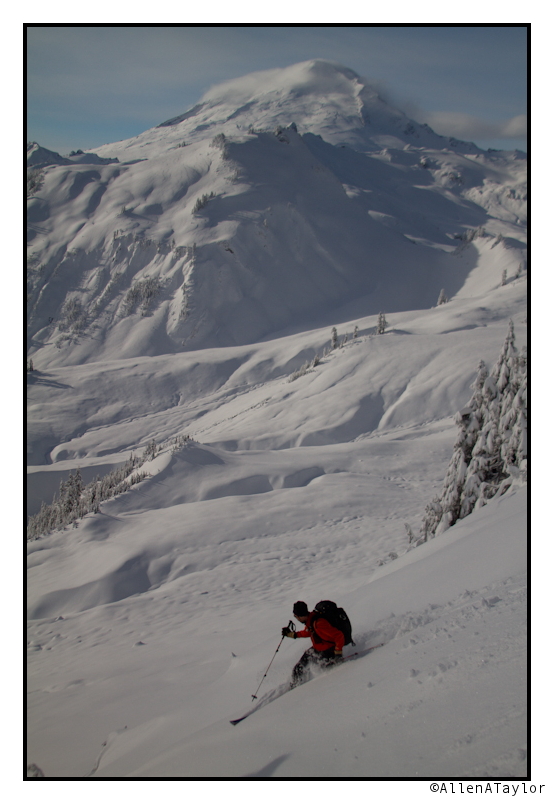 His Co-worker Brian was and fellow weekend warrior.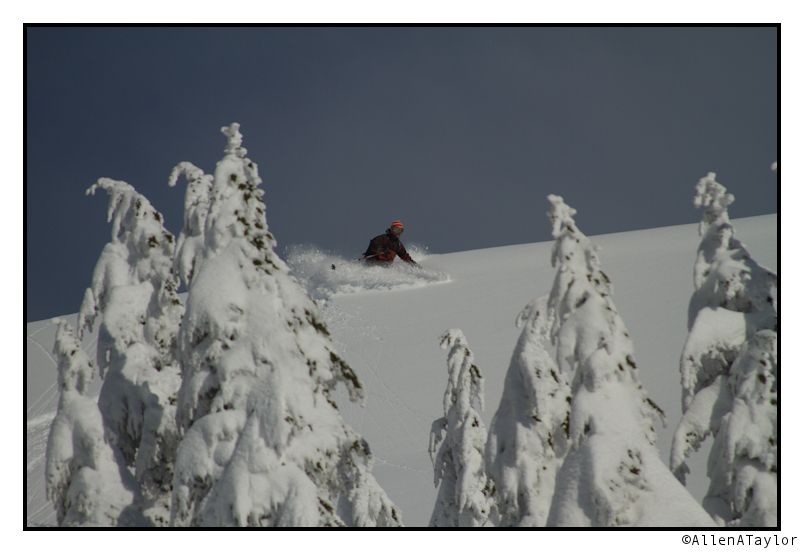 Joe going all EC on some PNW trees.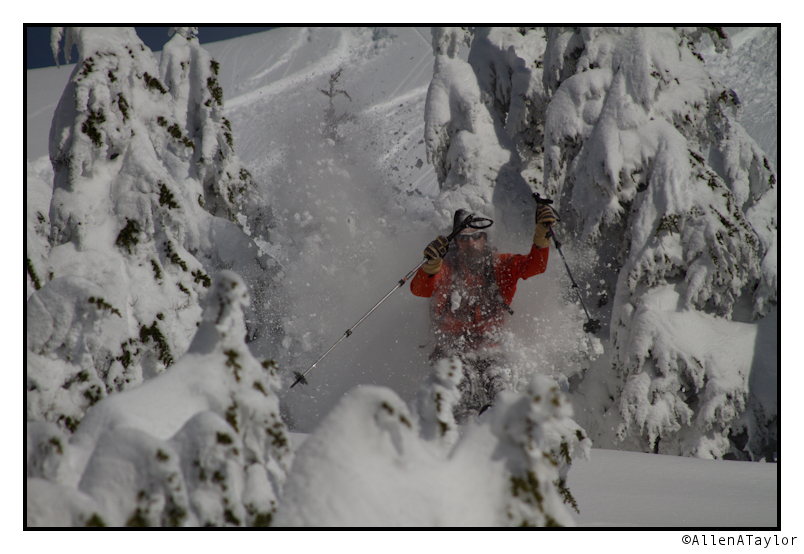 Just about every aspect yielded light fluffy powder.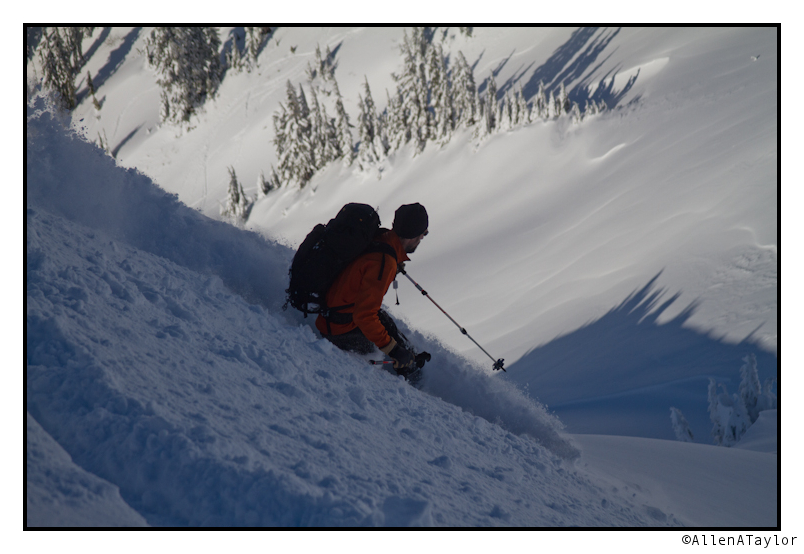 ---
Read about the author:
Allen
---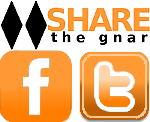 2 Comments
Please consider visiting our sponsors.
Leave a Reply