A Little Ditty
March 6, 2012
Here's a little ditty about (Jack and Diane) a crew of exceptional powder skiers, beard-encrusted comedians, and friends of a higher order.
I'm writing this ditty myself, because when I remember back to my favorite days of skiing, I certainly remember how fun the skiing was, but the highlights are always the characters that joined me on those great days. The folks with the broadest powder smiles always ready to be capture on camera, the people with the most intricate stories to take the pain out of the skin track, the girl singing in late 80s hits in the skin track, the guy who can't peel his skins without letting out an air biscuit to impress the rest of us, the people that have so much fun it's contagious, those are my favorite parts of a great day skiing.
My recent ski days have been filled with some fantastic individuals. It'd be rude not to give each them proper introductions. Here we go!
Dwyer – Recently returning from nearly a month in the Asia where he was procuring access to secret Asian schuss, he has traveled unfathomable distances to relay these messages back to the FIS. He's best known for his super human ability to cook curries that cure all ailments, his doppelganger status with Reinhold Messnerfall and for his recently acquired nickname The Oracle for his skills in foreseeing and delivering preemptive one-liners.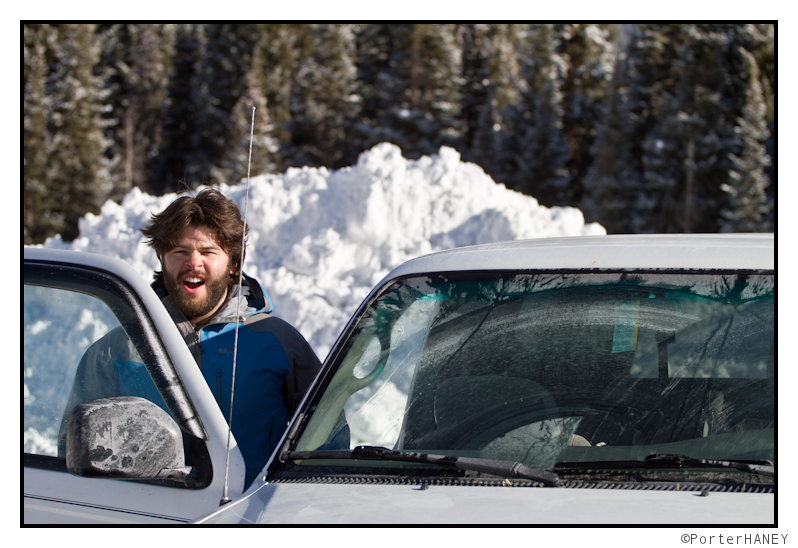 Andy – After a few weeks of climbing on an unnamed-stuck-in-the-1950s-south-of-Florida island, he was glad to be stateside, where it precipitates powder snow instead of warm rum. He is best known for his illustrious backcountry taco cooking skillz, his unconventional techniques of participating in bananagrams under roommate induced duress, and his distinct ability to take glamour shots with 10 year old point and shoot cameras – he's the definition of the American Gentlemen.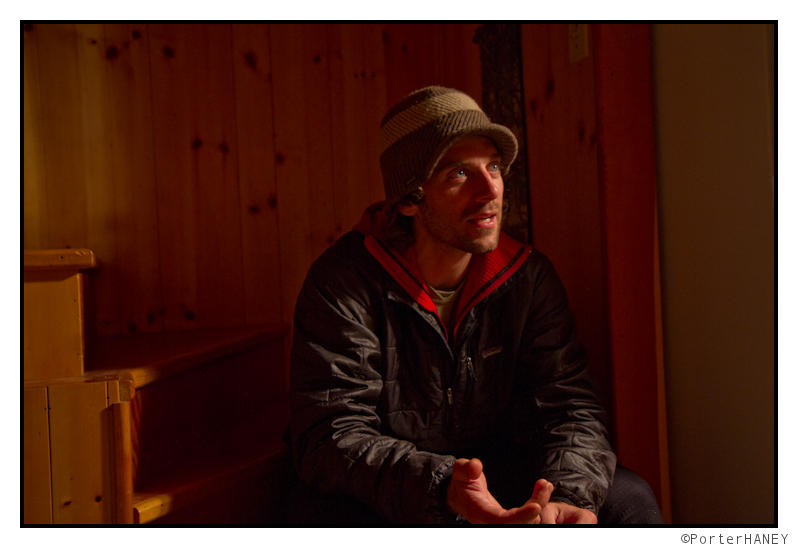 Kim – Always down for an early morning shortswing tour, Kim maintains her status as a telemarking vegetarian despite a a barrage of fixed-heel carnivourous ski partners. She's frequently been referred to as, "Kim and the boys."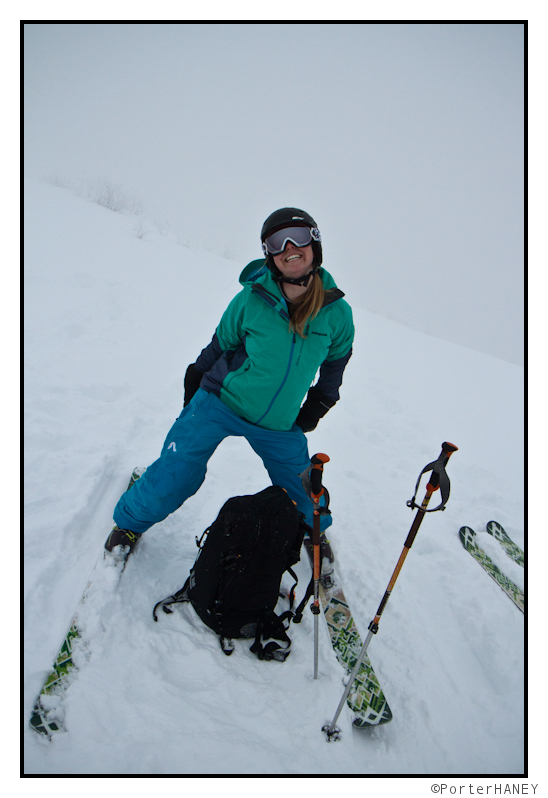 Allison  – The fastest skinner this side of Europe, Allison's best known for passing tough guys in the skin track and breaking trail past rando-nerds clad in spandex. She's not only quick on the draw, she's always got tasty homemade snacks in her backpack!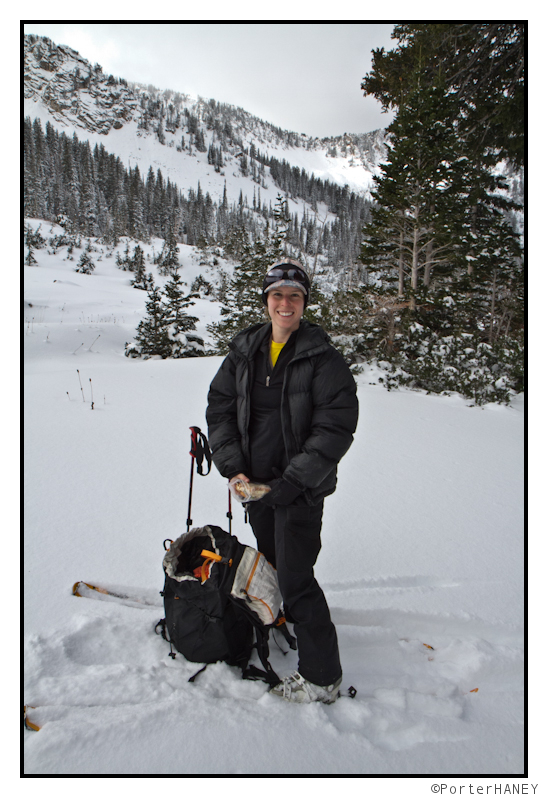 Colby  – A frequent skier on FIS, Colby's well known for attending Wichita State, home of the Wheat Shockers, and for the kitchen towel's he keeps in his touring backpack – for the express purpose of drying off at the top of the skin track. Colby's an esteemed pizza chef and has yet to spill his coffee while skiing.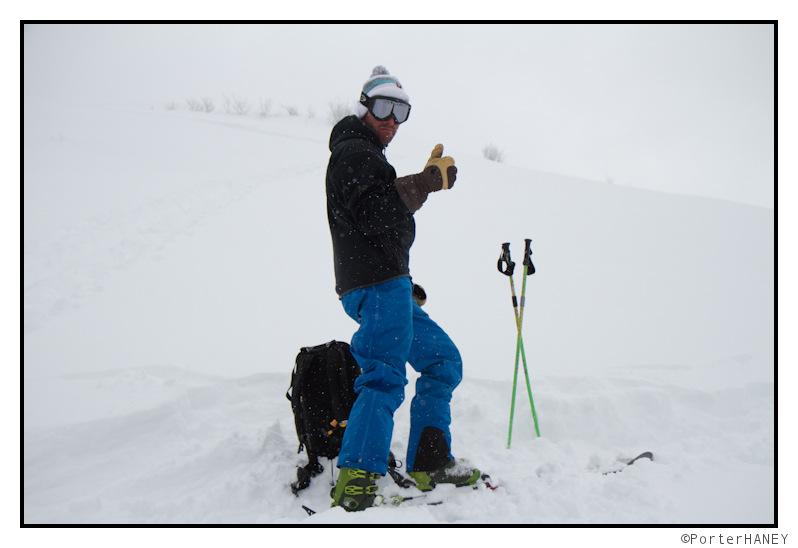 Craig – Frequently referred to by Andy as the most interesting man in the world,  he drinks hot tea from pint glasses, has killed more cars than he can remember, is a master guacamole composer, and dilutes his new-age yoga persona with heavy doses of UFC fights and reckless driving.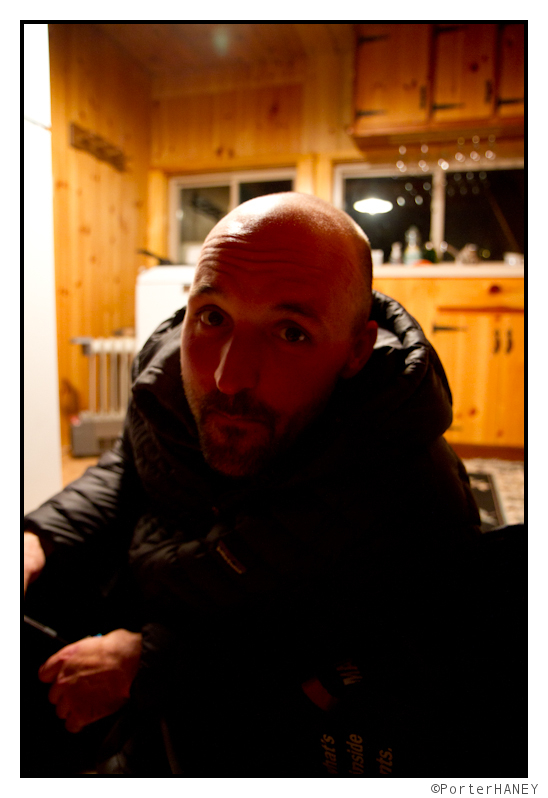 Ben – You all know Ben, famous for his internet skiing, ideas around the next great sport – helicopter skinning – and for his insatiable hunger for Pho in the West Valley.  He also loves to wear Angrier Bird hats.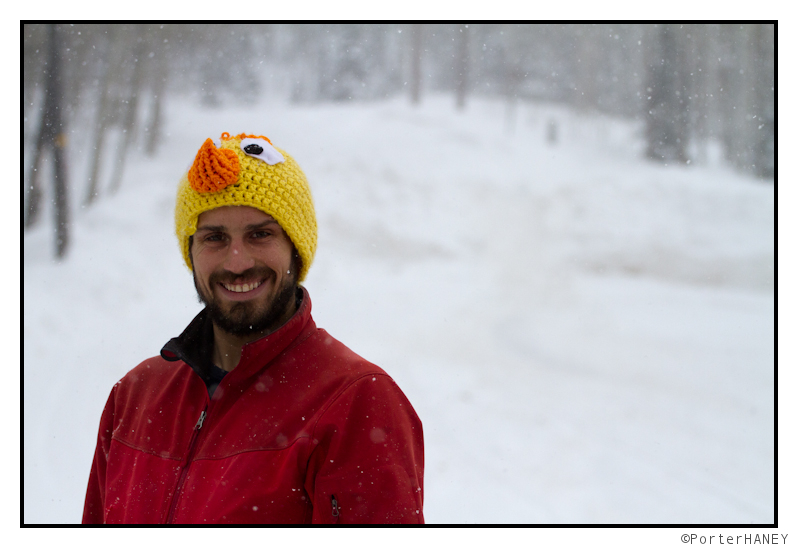 With a crew like this, we knew we'd be getting in some trouble. We didn't know quite how much. If you want the cliff notes, the answer is: a lot. Good thing that's exactly what we're looking for. The first half of this Ditty is a little Dwyer heavy, so skip to page three if you don't like bearded men skiing ridiculously deep sunny pow.
---
Read about the author:
Porter Haney
---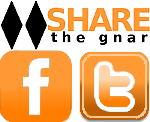 One Comments
Please consider visiting our sponsors.
Leave a Reply