Altarondacks — Episode 3
March 12, 2012
A willingness for a bit more approach certainly worked for Jake, Rob, and me back just a few weeks ago. When we found our local low-lying hardwood glades uninspiring, we hopped on the early boat to Gnarville, and set our sites on a tall remote mountain. Of course, to get there, we had to start low…and slow…and in no snow.
It was a mere 3miles of walking in ski boots before we could finally set our skins on snow and start touring for real, and boy did it feel good.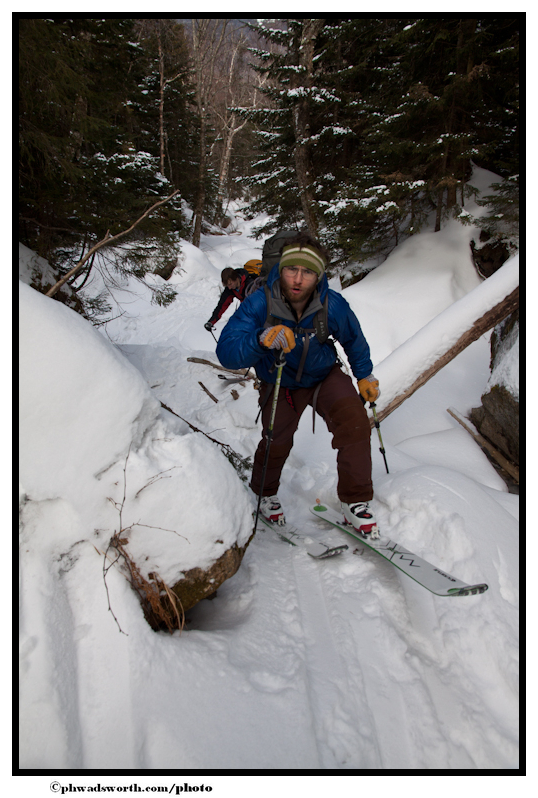 A few miles more, and our objective finally came into sight, and we could appreciate why we had traveled so far.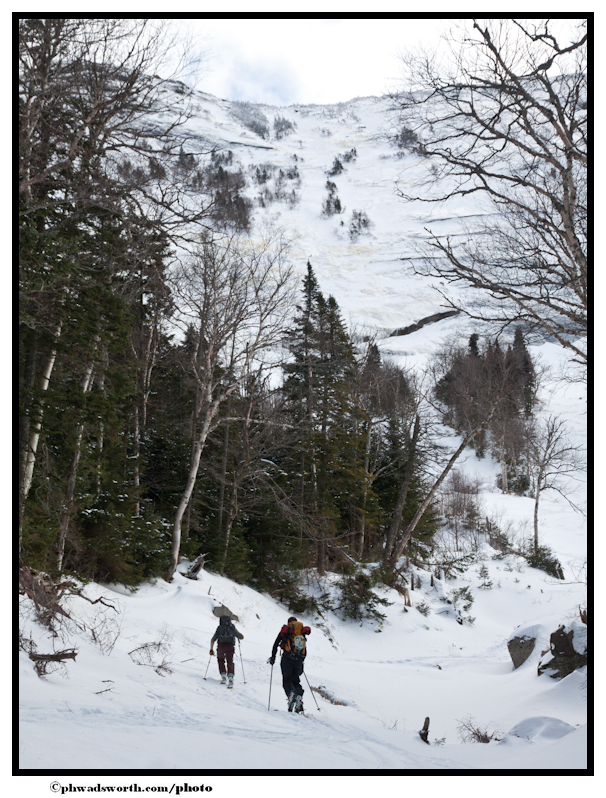 Unfortunately, we had taken a lot longer to get here than planned. We were well behind schedule, and needed to think about our options. Would we let summit fever override our stated turn-back time? What extra risks were we exposing ourselves to by starting this climb so late in the day? We had no way of contacting those back home and letting them know of a change in our schedule. We took a break to assess our options, our gear, and our energy level….and when the group consensus was reached -> We decided it was time to break out the heavy metal, and get to earning some real vert, literally climbing our way out of a low tide snow season.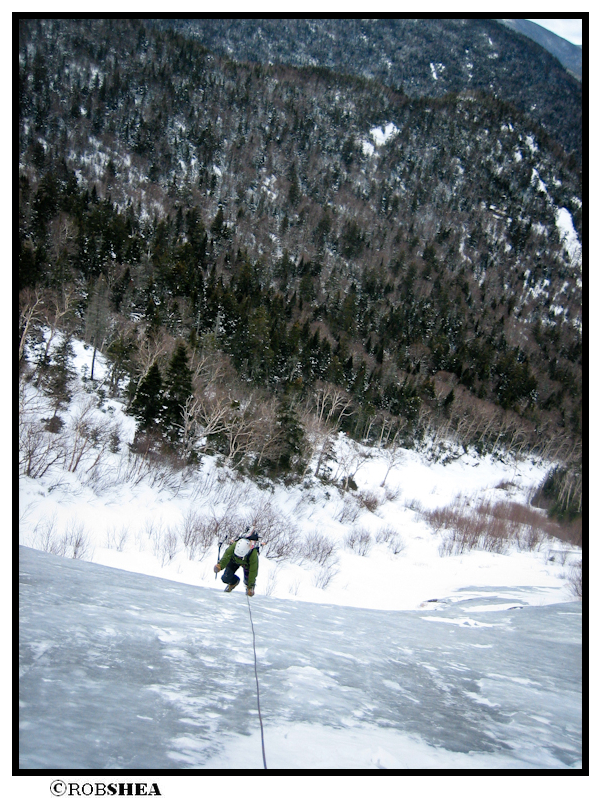 Fortunately for me, an ice rookie, I had Rob and Jake to belay me all the way up this 1,000vert.ft. beast.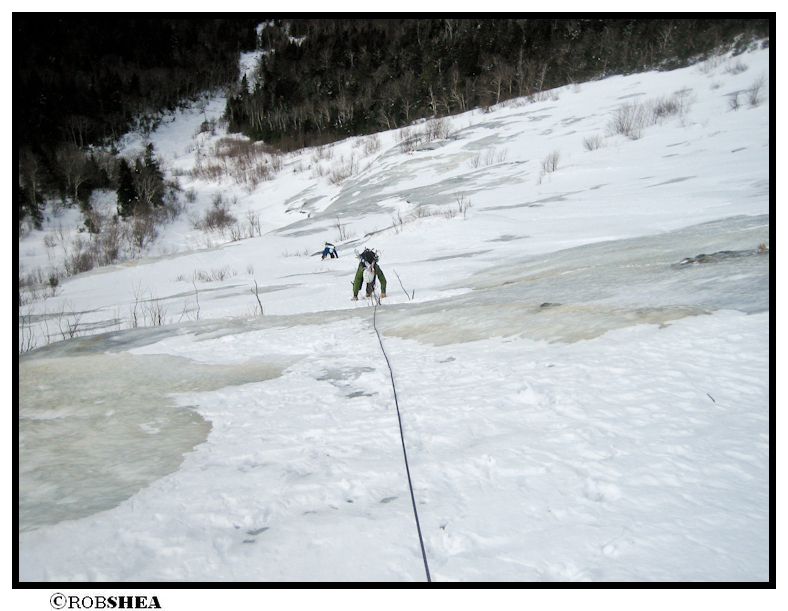 A walk in the park for Rob and Jake (a sphincter puckering terror cling for me) and we were pulling up over the top.

---
Read about the author:
Peter
---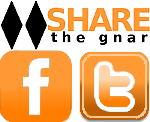 18 Comments
Please consider visiting our sponsors.
Leave a Reply