Altarondacks — Episode 3
March 12, 2012
Given the remoteness of this summit, and the slowness of our approach, the sun was already beginning to go down. It was hustle time to get out of the wilderness, but we still savored just a few moments on this awesome high point. This is not the face of a skier bummer out about the snow pack. This is the satisfied feeling of reaching out a tagging a new goal, and also the horrible feeling that we are only at our half-way point, and it's a loooong way back to the car. We had successfully navigated a brutal approach, and the crux of the day (the climb). We needed to continue with a mistake-free descent to get home safely.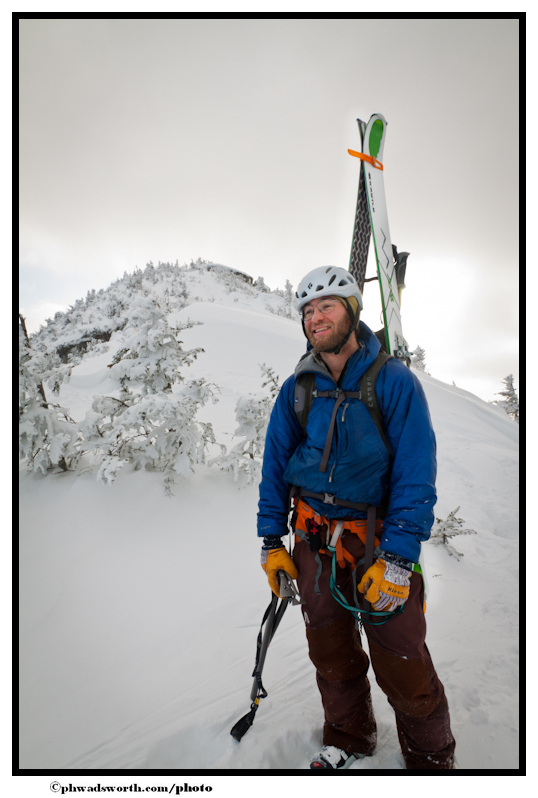 With that realization, Jake hustled us on, and we clicked into our skis to start reaping our rewards.
Well, maybe one last look at that sunset.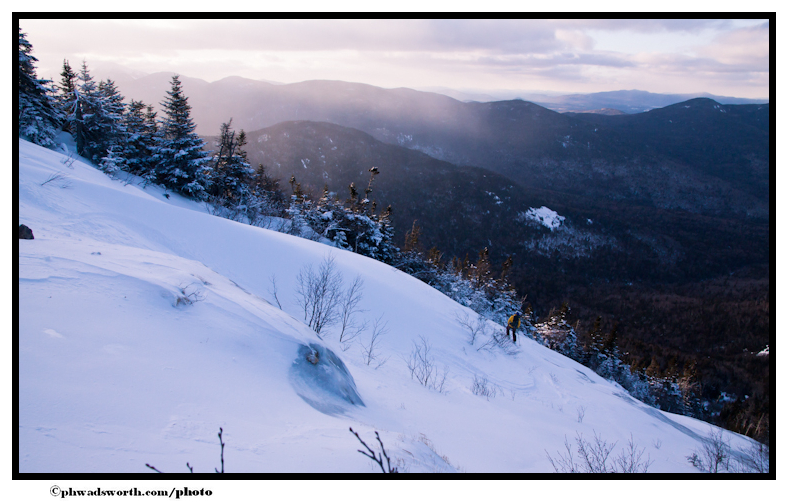 Then it was turn time for real!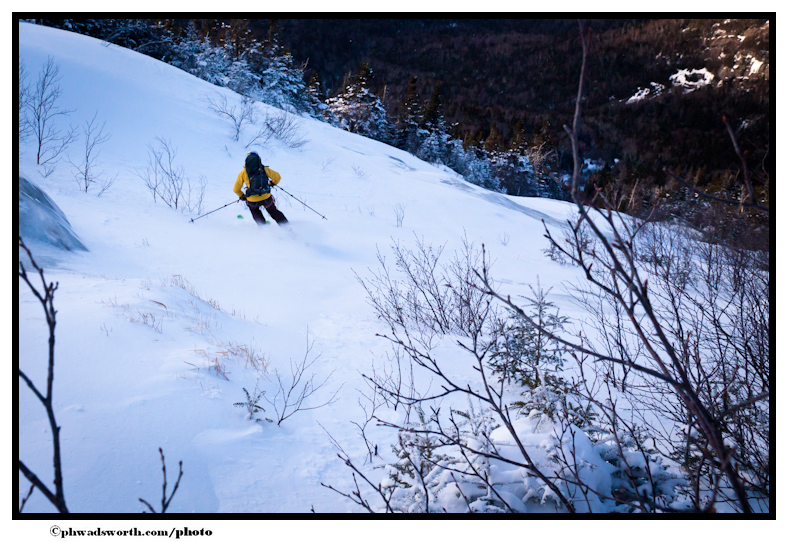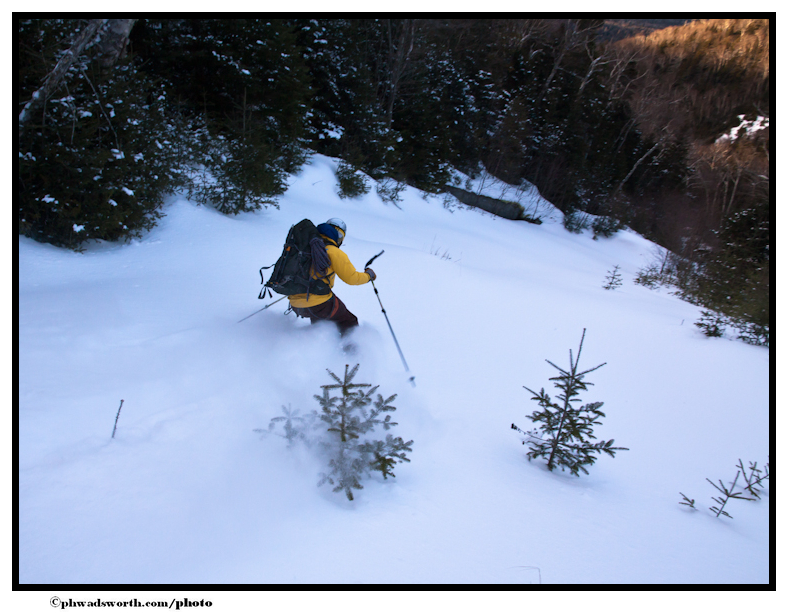 We were racing the light to get back out of the woods…..We lost, big time. 2.5hrs after dark, following a long ski-boot stroll with headlamps, we finally hit the trailhead. We were absolutely exhausted, but also completely psyched with the adventure we had pulled off. High Fives were exchanged as we celebrated not staying home and skiing the same old lines.
That's when the State Trooper car rolled up and said he was looking for some missing skiers: Us.
"Boys, your wives are worried about you." he told us
"As they should be officer, as they should be." we replied, as we frantically sent some text messages that we were all OK, but we had missed the last Boat from Gnarville, so it was going to be a long drive home. Don't wait up.
[editor's note: the wives weren't with us because they were working, paying the bills, not because we didn't want or need their help on this mission. Thank you, wives!]
---
Read about the author:
Peter
---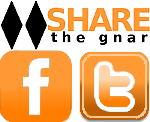 18 Comments
Please consider visiting our sponsors.
Leave a Reply