Coleman Headwall – Success!
June 23, 2012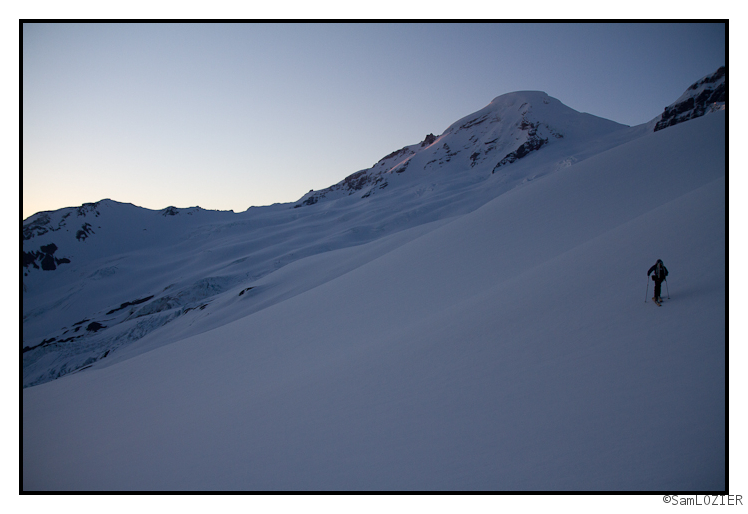 The next morning we got up early and started the long traverse across the Coleman and Roosevelt glaciers to the base of the North Ridge.
We soon realized that a skinning side-hill traverse on rock-hard frozen corn was going to be tedious and painful, so we switched to ski mode and did a descending traverse more than a mile and a half onto the lower Coleman Glacier in a matter of minutes. Good call Allen.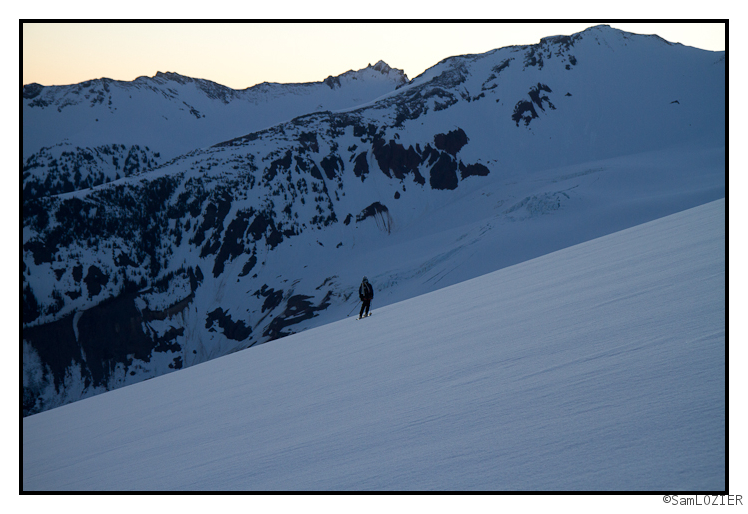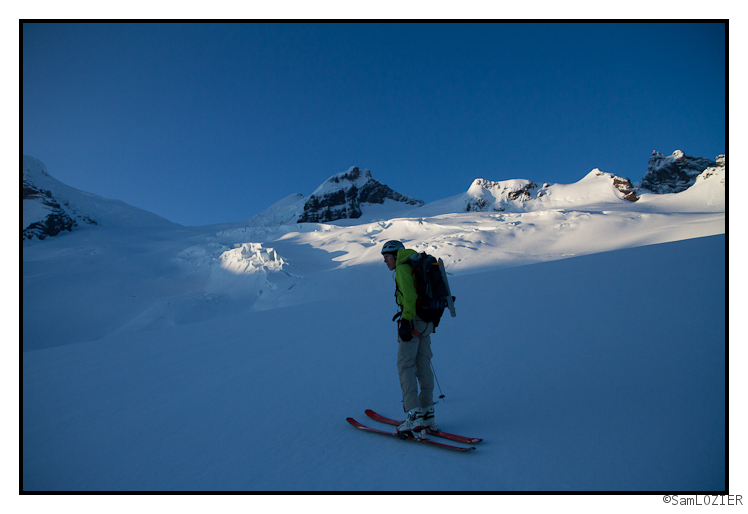 The only photo of me from the entire trip. Sunrise on the glacier is amazing.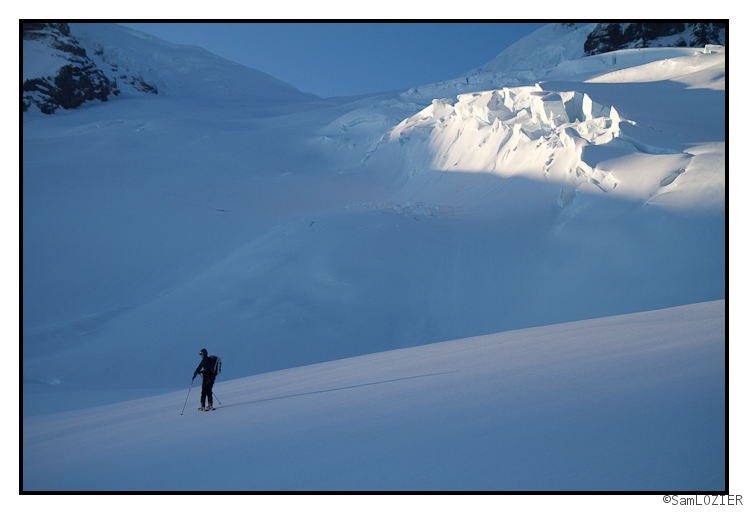 The Coleman and Roosevelt glaciers have some huge cracks in them, but due to the great winter we had, we were able to negotiate them with a minimum of hassle.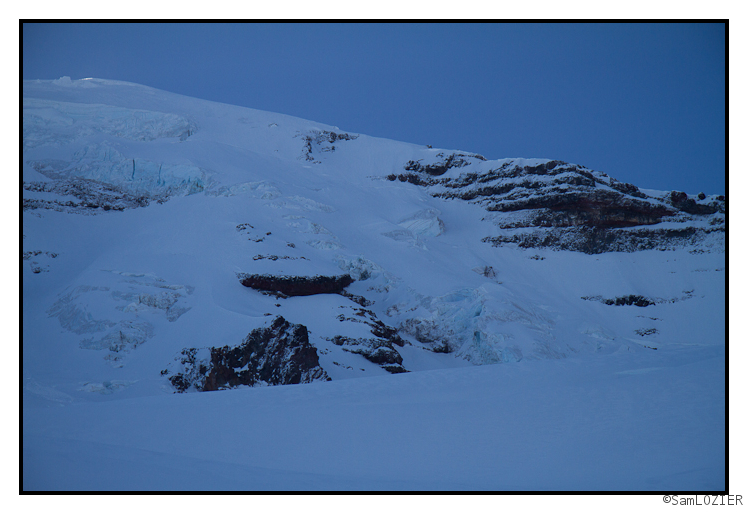 A foreshortened view of our ski objective.

As we climbed into the sun, the temperature got a lot more comfortable.
The North Ridge is a broad 30-ish degree slope that gradually steepens until it meets Bakers summit ice cap. On our day, it was covered with a boot-top deep layer of wind buffed powder.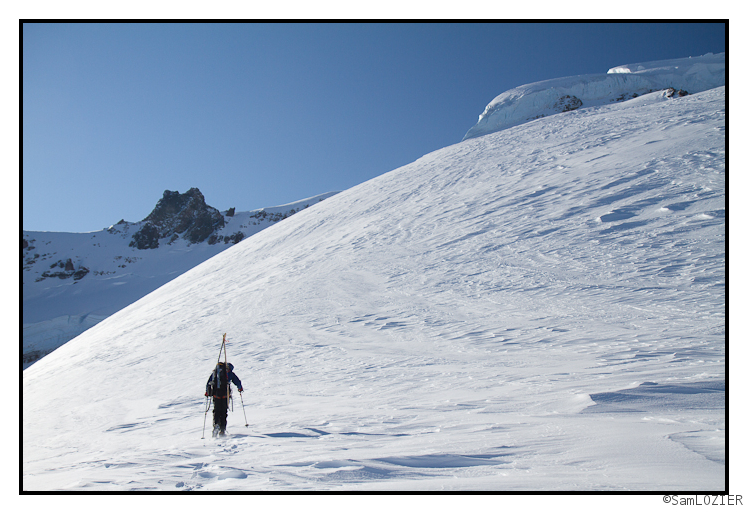 Things got steeper.

---
Read about the author:
Sam
---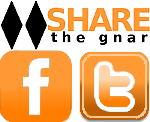 6 Comments
Please consider visiting our sponsors.
Leave a Reply