Coleman Headwall – Success!
June 23, 2012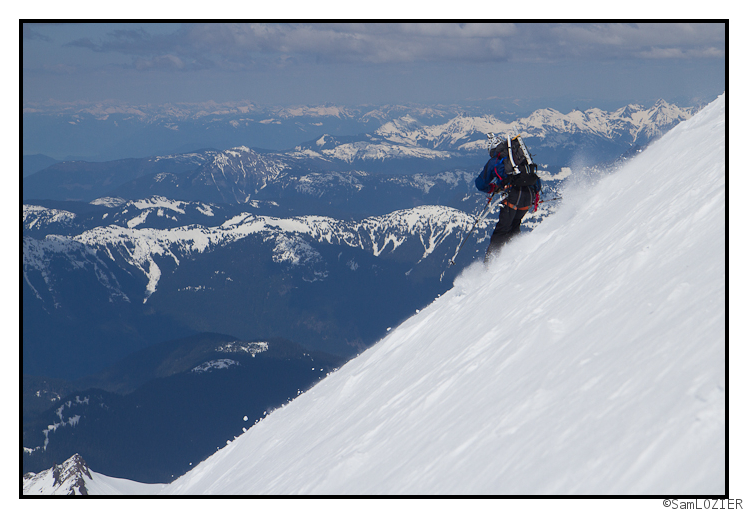 As we skied towards the dreaded roll, fear turned to elation. A layer of stable powder was bonded to the rime ice below it, and with wind out of the east, the air on the face was completely still. As we made careful turns towards the roll, we realized that this was as good as the Coleman Headwall was ever going to be. After countless hours spent daydreaming about these turns, checking weather, reading the trip reports of others, and wondering if it would have worked two years ago, I had finally gotten my white wale.
Due to being rather puckered and trying to stay focused on the skiing, I forgot to take the rollover shot I wanted to, so here's a file-photo from the last time I was up there. Reid, pondering the roll.

Allen led the way, skiing down the ridge to the left, then traversing into the headwall. With his OK, I skied fall-line down the main roll at the top through perfect wind buffed powder.

Once onto the face, we got a little more comfortable. The slope angle lowered and we had plenty of room to traverse around obstacles as needed. Though the snow was perfect, we skied slow, careful, and fun turns down the face, pausing at times to reflect on the effort that went into being here and the improbability of the setting. Had we not had our experience on the much steeper Hanging Glacier Headwall earlier in the spring, these turns might have been gripping, as it was they were startlingly pleasant and enjoyable.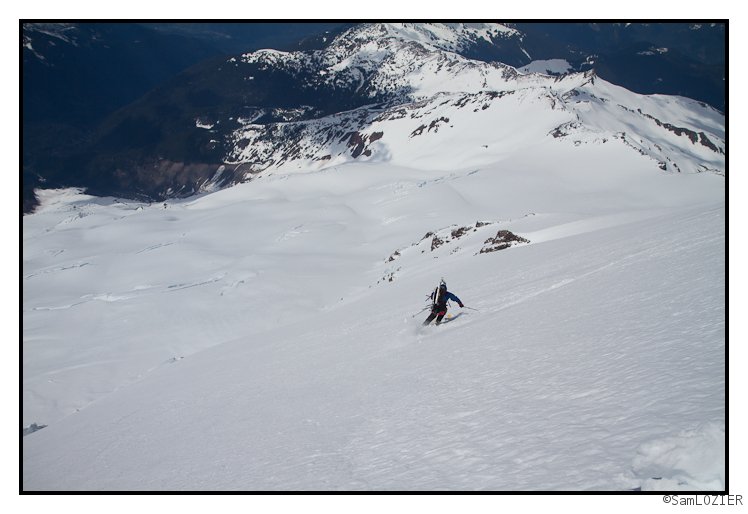 Perfect weather, perfect snow, a coveted line, and a good friend; it doesn't get much better than this.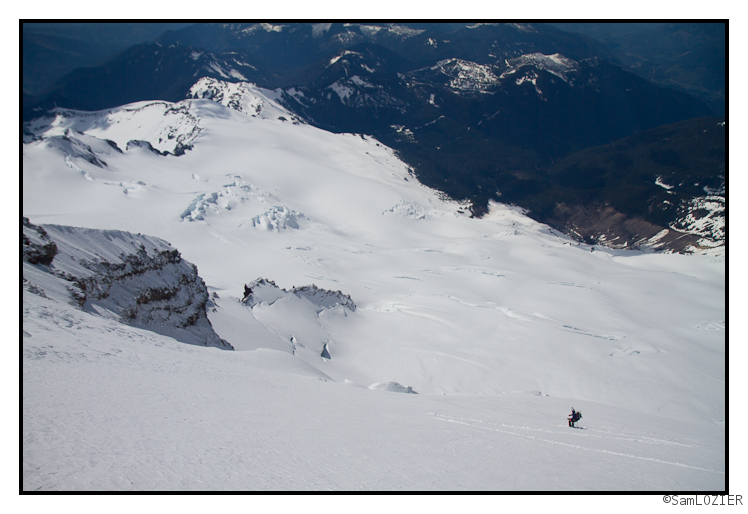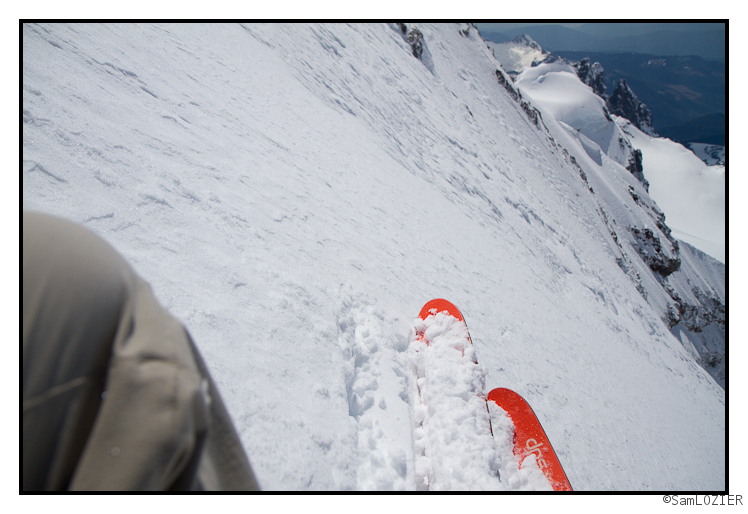 The slope had lessened, but it was still steep.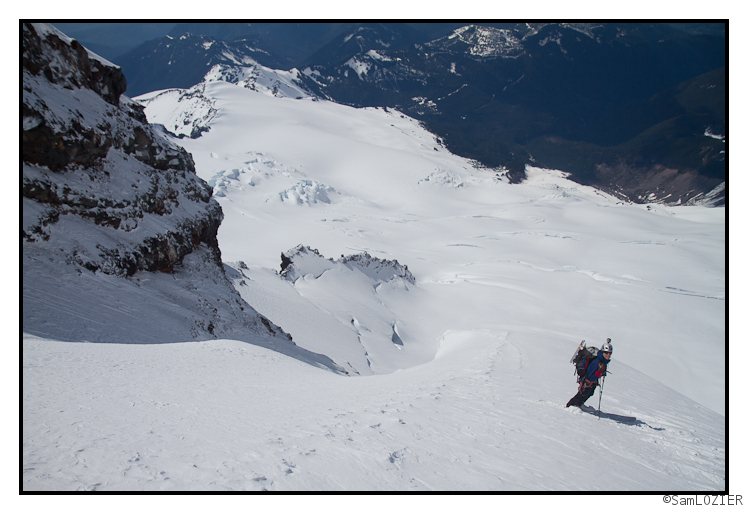 We felt like we'd been skiing forever, but we were only half way down the face. 2500ft of steep snow can test your focus.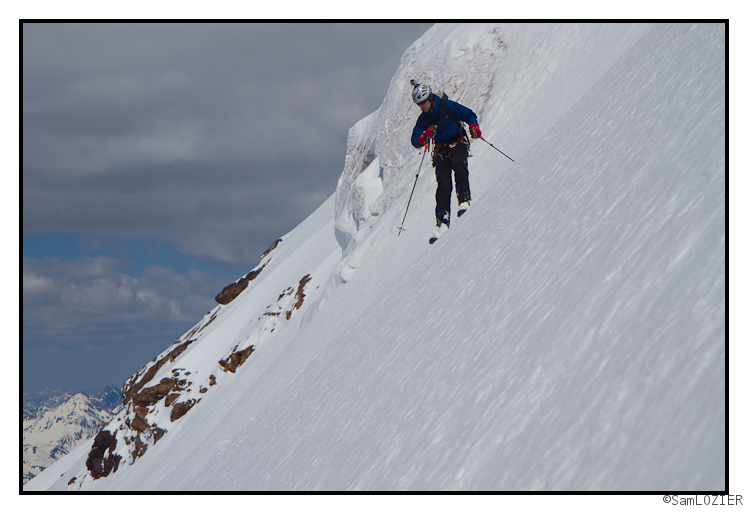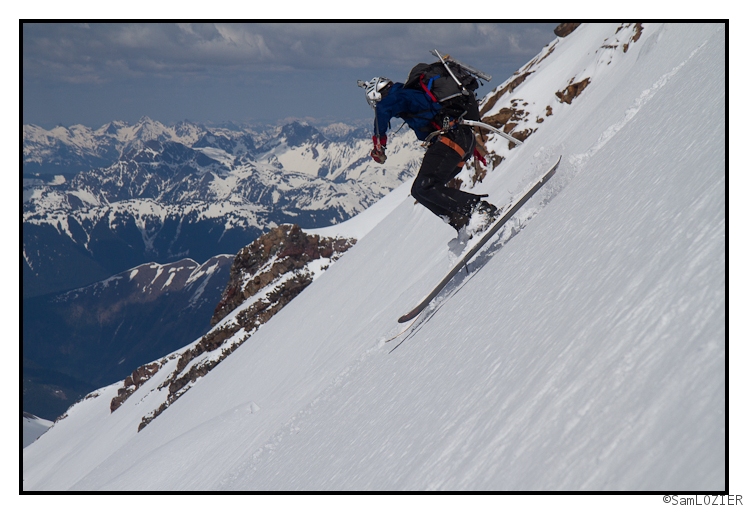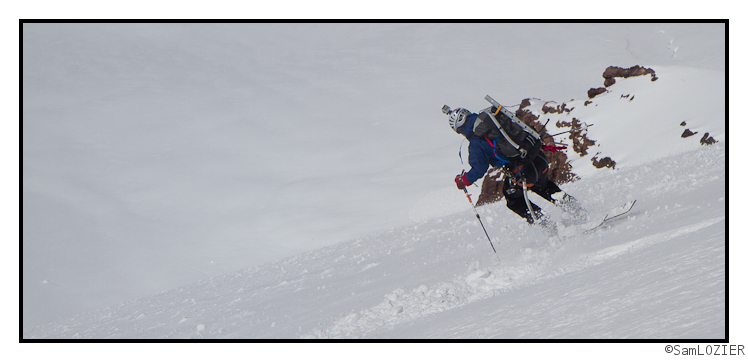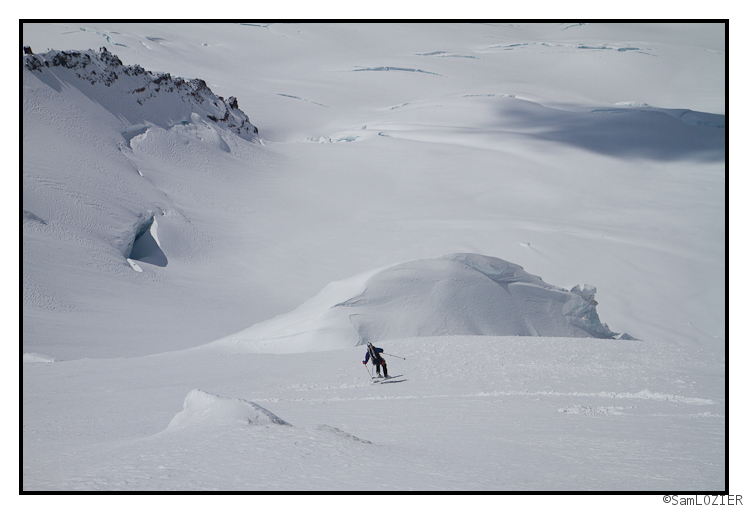 One more steep pitch of skiing and a bergschrund crossing, and we'd be in the clear.

---
Read about the author:
Sam
---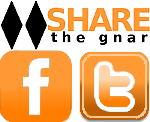 6 Comments
Please consider visiting our sponsors.
Leave a Reply