Coleman Headwall – Success!
June 23, 2012

Awesomely fun skiing (though my palms are still sweating as I write this several weeks later)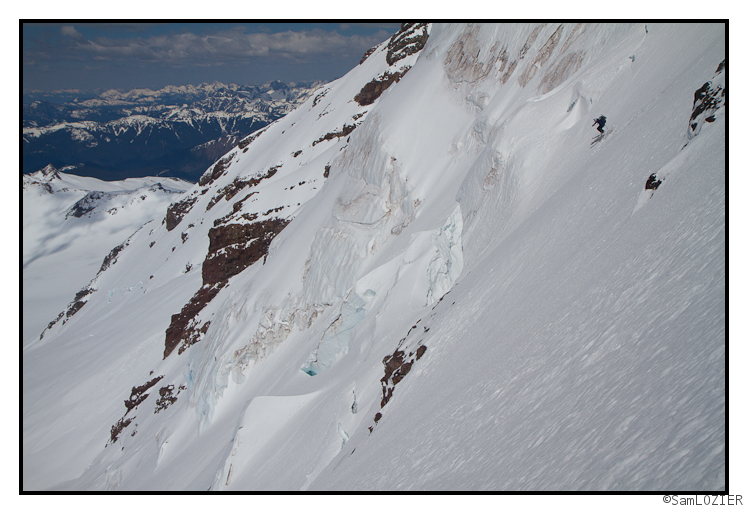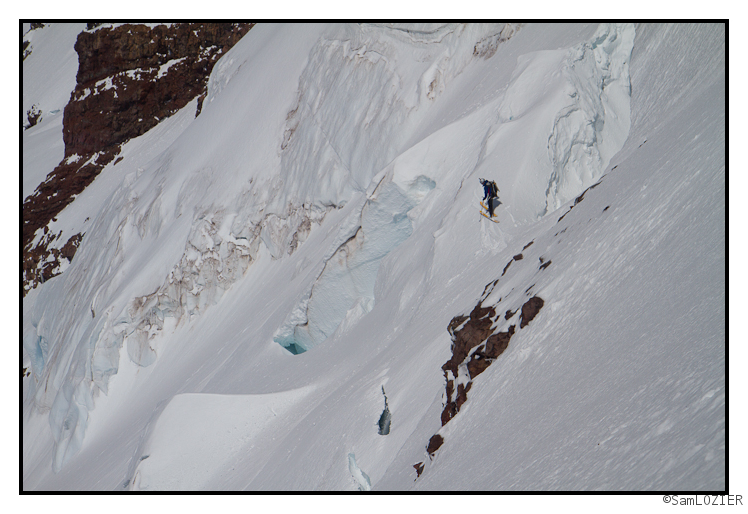 Allen, half way through figuring out how to get us off of the line.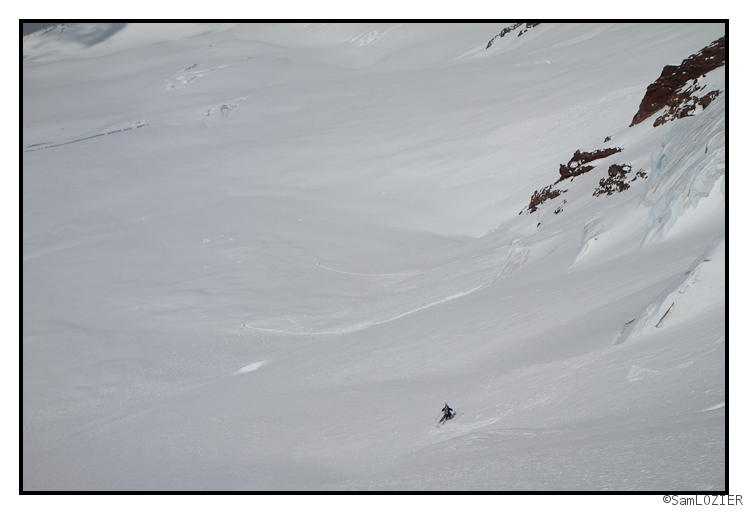 Out of the stress of the line, it was time to open it up.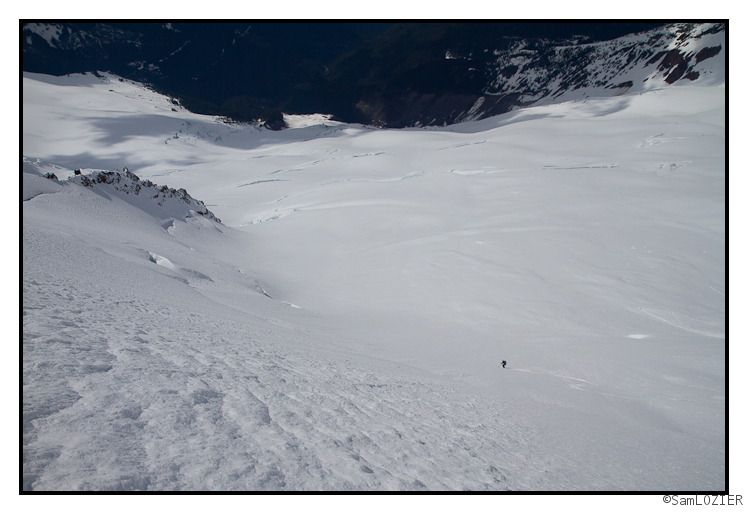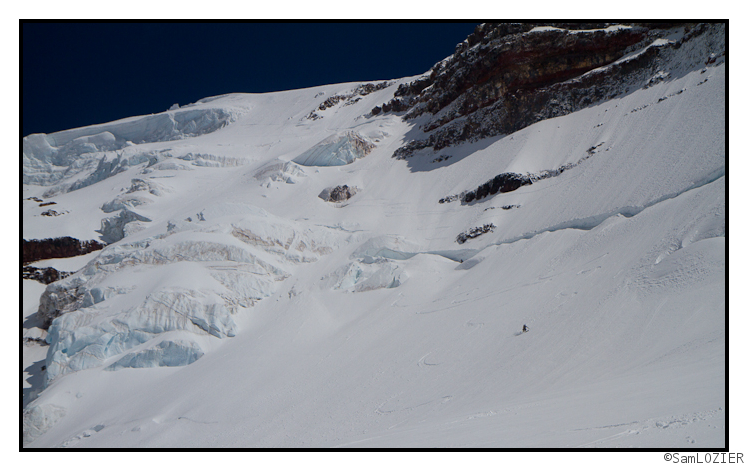 A look back.

It was boiling hot out as we reached the lower glacier.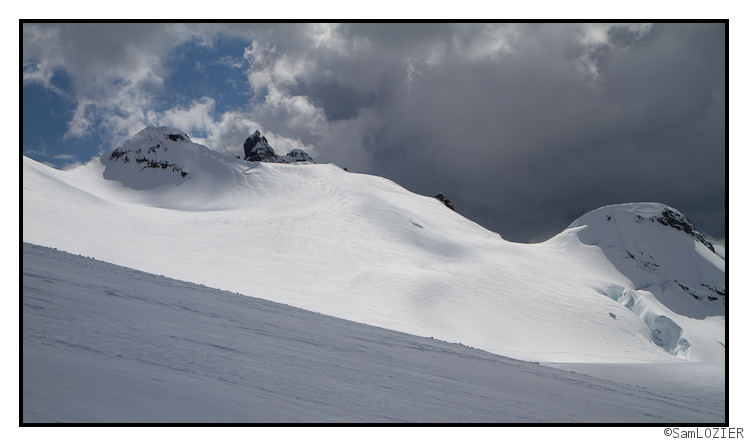 .. but just to add some frosting to our already perfect day, a few clouds showed up to offer shade from the blazing sun.

A parting glance.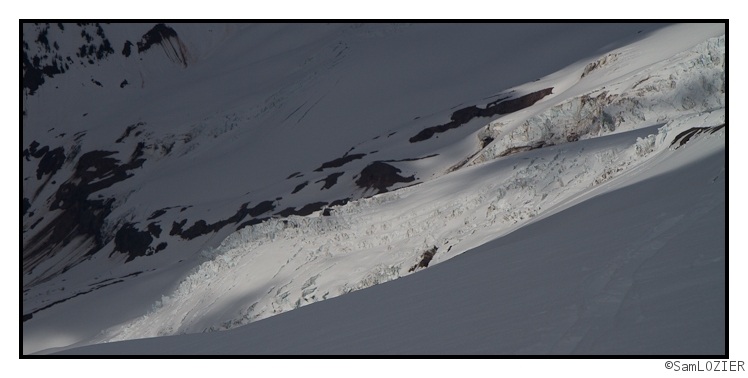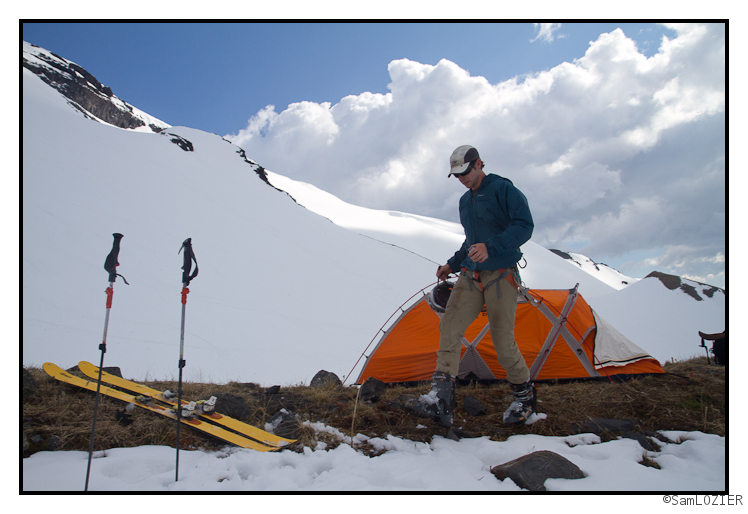 After a short nap, we finished off a celebratory flask, packed up camp, and skied down to the car thrilled that we'd had the opportunity to make the most of the day.
Since this day, I've spent a lot of time reflecting. Initially it was just on how lucky I'd felt that Allen and I had gotten, but after the accident, I slowly realized that luck had less to do with it than I initially wanted to admit, or more than I'm willing to admit. This is dangerous stuff.

---
Read about the author:
Sam
---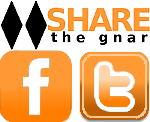 6 Comments
Please consider visiting our sponsors.
Leave a Reply